Bitcoin Rewards "Farming" Is Coming
As US-based major crypto lending and trading company BlockFi just announced another bitcoin (BTC) rewards card, it seems that BTC spenders might be able to "farm" their rewards by combining already existing solutions.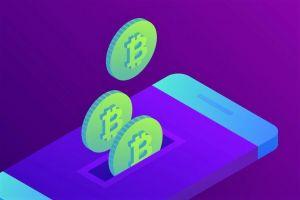 Somewhat, it would be similar to what DeFi yield farmers are already doing by moving their tokens between different lending protocols to maximize their returns.
Yesterday, BlockFi made a splash with its announcement for a new co-branded Bitcoin Rewards Credit Card with Visa, which pays users a 1.5% cashback in BTC for every purchase they make. And while BlockFi may be the new kid on the credit card block, it's not the only Visa-branded card in town, as crypto startup Fold announced the Fold BTC rewards card in April 2020, which is now in beta.
And it looks like this intensifying competition might bring new opportunities for BTC spenders.
For Lolli, a crypto startup that has been in the bitcoin rewards business for more than two years, the BlockFi card is a "complementary product."
"Lolli.com users earn an average of 7% bitcoin back across 1,000 merchants and up to 30% at some merchants. 1.5% bitcoin back will be a nice complementary boost to users looking to earn the most amount of bitcoin," Alex Adelman, Co-founder and CEO of Lolli, told Cryptonews.com.
In either case, how BlockFi's upcoming card compares to Fold's solution? Let's take a quick look.
BlockFi Card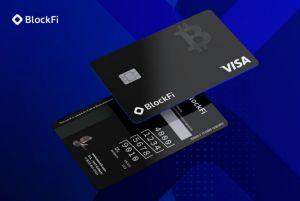 While BlockFi's Visa credit card won't launch until 2021, there are some details available for us to glean how it compares to the competition. Here's what we know:
First, it's a credit card.
BlockFi's bitcoin rewards credit card is metal.
Upon approval, you receive your credit limit in USD. On that note, the card will only be available in the United States to start.
Users earn 1.5% back in BTC on every purchase, which is directed into your account on a monthly basis.
There's a signup bonus of USD 250 in bitcoin for doling out more than USD 3,000 on the card in the first three months.
Pay the balance on time and you won't be charged any interest.
The card has a USD 200 annual fee.
The card is being issued by Evolve Bank & Trust.
Users must sign up on a waitlist on the company's website or mobile app.
Fold Card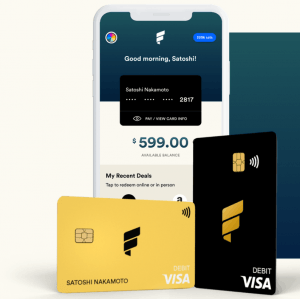 Fold's card is a product of the Visa Fintech Fast Track program, which gives it access to the Visa brand, technology, expertise, and other resources. However, it's currently in beta.
Here are some of the features of the Fold card:
It is a prepaid debit card that is both virtual and physical.
It is backed by Sutton Bank.
The card works at any merchant that accepts Visa. However, in the US only.
Depending on a plan - Intro or Premium - users earn between 1-2% back in BTC for each and every purchase.
Fees also vary depending on the plan (there is a USD 150 annual fee for the users of the Premium plan).
Rewards can be directed toward future purchases, saved, or even withdrawn.
Fold is rewarding users with 20,000 sats (USD 3.8), or satoshis (the smallest unit of a bitcoin, equal to BTC 0.00000001), for joining its waitlist in order to be contacted when they will let more people into the beta group.
At the time of writing (13:41 UTC), BTC trades at USD 19,203 and is up by 2% in a day, trimming its weekly losses to less than 1%. The price rallied by 42% in a month and 158% in a year.
____
Learn more:
PayPal, Square, Revolut, and Robinhood: A Crypto Comparison
Venezuelan Retailing Heavyweight Starts Accepting Bitcoin, Altcoins
Visa Mulls Interoperation With Blockchain as It Evolves Into 'Network of Networks'
Four Merchants Revealed How Bitcoin Payments Helped Their Businesses
---