Bitcoin Rally Faces Headwind as Price Dips
After a week-long battle between bulls and bears about the next move for bitcoin prices, the bulls lost their grip on Tuesday, sending bitcoin down more than 5%. Early trading on Wednesday confirmed the move, shredding off another 2.5%, according to price data from Coinbase.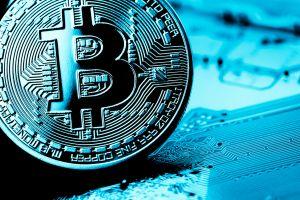 The most popular cryptocurrency has now broken out of the range it has been trading in since the latest price rally occurred on Tuesday last week. As of press time, bitcoin is trading around the USD 7,530 level on the same exchange.
Judging from technical analysis, the price is now close to the USD 7,350 - USD 7,450-area where it consolidated between July 18 and 22, which may provide crucial support for another leg up.
The support area in the chart coincides with the 100-day moving average (blue line) - a widely followed trading indicator. Bitcoin prices have historically reacted in a strong way, both up and down, whenever this line is crossed.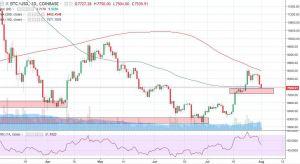 Also worth noting is that the popular Relative Strength Index (RSI) has now come down from "overbought" levels, as indicated by a reading above 70, to a "neutral" zone of about 50.
With all the positive news of institutional interest in bitcoin that has come out recently, the next few days will be a crucial test of whether traders, just like the big players, believe that the bottom in bitcoin is already behind us.
---