Technicals Point to Extended Bitcoin Rally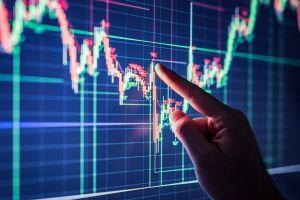 One technical indicator is pointing to the beginning of a new prolonged rally in bitcoin prices, according to research by Bloomberg.
The Directional Movement Index (DMI) is a tool traders use to assess the direction and strength of price movements in financial assets, and it is currently showing the largest positive divergence since the explosive rally of December last year.
The strong DMI reading indicates that the current rally is more significant than previous rallies we have seen this year, possibly leading to a reversal in the overall bearish trend for bitcoin.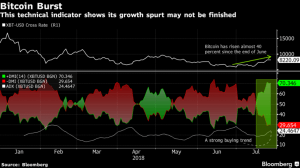 Meanwhile, hedge fund manager Mark Yusko of Morgan Creek Capital Management said in an interview with TheStreet.com that he expects another correction in bitcoin prices before the end of the year. However, he also maintained his own bullish USD 25,000 bitcoin price prediction for the end of 2018, and a whopping USD 500,000 for the end of 2024.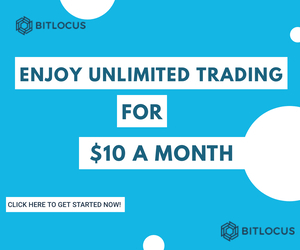 Speaking of bitcoin, Yusko said "it will have a parabolic move and then a crash, then a parabolic move and a crash, and that's the way technology is adopted."
#Bitcoin is #JustGettingWarmedUp
$25,000 end of 2018
$75,000 end of 2020
$200,000 end of 2022
$500,000 end of 2024 https://t.co/3ZarEFIRxH

— Mark W. Yusko (@MarkYusko) April 21, 2018
Bitcoin was up roughly 45% from the lows of late June, but has now pulled back to a level about 35% higher than those lows. The rally has been fueled partly by speculation that a bitcoin-backed exchange traded fund (ETF) will be approved later this year in the US.