Bitcoin Price Prediction: Significant Drop of Over 5% Raises Concerns - Can BTC Find Support Above $24,000?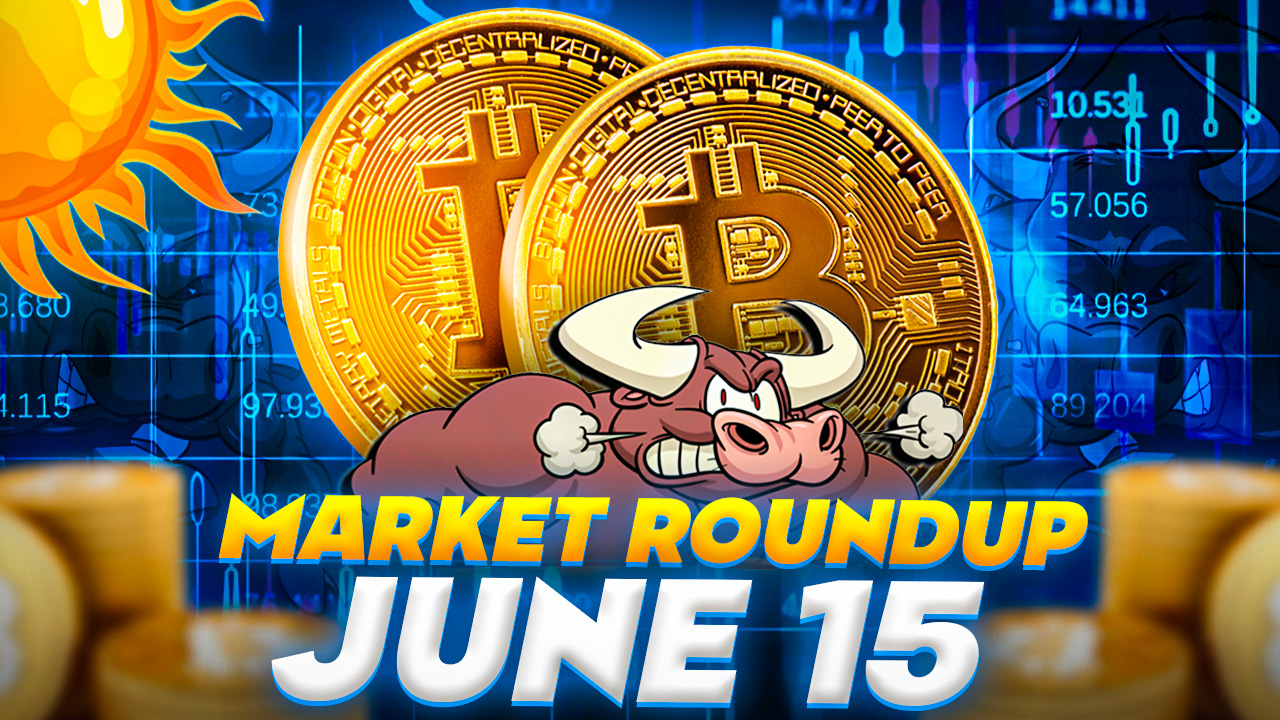 The recent significant drop of over 5% in Bitcoin's price has raised concerns among investors and traders.
As the world's leading cryptocurrency, Bitcoin's price movements often significantly impact the broader market.
The question now is whether Bitcoin can find enough support to prevent further declines and stabilize above the crucial $24,000 level.
In this Bitcoin price prediction, we will analyze the current market conditions and key factors that could influence the future direction of BTC.
Fed Pauses Interest Rates After Ten Consecutive Increases; More Rate Hikes Expected
After a series of 10 consecutive rate increases since March 2022, the United States Federal Reserve has opted to maintain the federal funds rate at its current level this month.
The decision comes in light of indications pointing to a modest uptick in economic activity, as highlighted in the FOMC statement, which also acknowledges the strength of job gains and the low unemployment rate.
The FOMC's ongoing objective remains to reduce inflation to the target range of 2% to 3%, as outlined in the Fed's release.
The latest data on the consumer price index (CPI), released by the US Bureau of Labor Statistics this week, reveals a moderation in inflation, with the annual rate dipping to 4%.
To achieve the goals of 2% inflation and full employment, the FOMC has chosen to maintain the target range for the federal funds rate at 5 to 5-1/4 percent.
Following the announcement, all four major stock indexes on Wall Street experienced declines, with a slight dip in the cryptocurrency market.
However, spot prices for gold and silver increased in response to the Fed's latest statement.
In Jerome Powell's press conference following the FOMC meeting, Powell said, "Nearly all committee participants expected it will be appropriate to raise interest rates somewhat further by the end of the year."
Crypto market participants positioned for a rally have been disappointed.
Although the pause in rate hikes can be taken as supportive for risk assets such as crypto, the so called "hawkish pause" stance of Fed policymakers signals more rate rises to come, which is a negative for bulls.
As a result traders have looked past the Fed's interest rate hiking pause.
Instead they have placed more weight on Powell's comments about the need for more rises before year's end, thus sending prices lower in already fragile crypto markets suffering from declining liquidity.
Miami Mayor Francis Suarez Enters Presidential Race with Bitcoin Support
Miami Mayor Francis Suarez, a Bitcoin advocate, has officially registered to run for president with the Federal Election Commission.
Suarez, known for his support of Bitcoin, aims to transform Miami into a thriving Bitcoin hub and has even started accepting his salary in Bitcoin.
Despite facing tough competition from prominent contenders like former President Donald Trump and Florida Governor Ron DeSantis, Suarez, who has been elected twice in Miami, may face challenges in gaining national recognition.
In a 2021 interview with CoinDesk, Suarez praised Bitcoin's potential to democratize wealth and mentioned exploring the use of Bitcoin for tax payments and compensating municipal workers.
He also introduced MiamiCoin (MIA), based on the Stacks blockchain, believing that it could provide regular BTC incentives to Miami residents in the future.
Although MIA and another city token, NYCCoin, faced trading suspensions due to liquidity issues on OKCoin in March, Suarez remains unwavering in his trust in cryptocurrencies.
Despite Bitcoin's price decline, he emphasized that his confidence in the underlying technology remains intact.
Bitcoin Price Prediction
Bitcoin is currently trading at $25,105, marking a nearly 5% decrease on Thursday.
This drop comes in the wake of a hawkish statement from the Federal Reserve and a turbulent week for the cryptocurrency market, causing Bitcoin's price to fall below the $25,000 threshold for the first time since mid-March.
On the technical front, when examining the four-hour timeframe, Bitcoin has already established a double-bottom support level of around $25,600.
Additionally, it has formed a bearish candlestick pattern known as the "three black crows," indicating a potential continuation of the downtrend in the Bitcoin price.
The next support level to watch for is around $24,350, as indicated by the MACD and RSI indicators, which are in the selling zone.
The 50-day exponential moving average also supports the downward trend in the Bitcoin price.
Therefore, closely monitoring the $25,000 level is essential, as a break below it could result in further downward movement.
At the same time, a close above $25,000 may trigger a bullish retracement toward the $25,600 or $26,200 levels.
Top 15 Cryptocurrencies to Watch in 2023
Stay informed about the latest initial coin offering (ICO) projects and alternative cryptocurrencies by regularly exploring our carefully selected collection of the top 15 digital assets to watch in 2023.
This thoughtfully curated list has been compiled by industry experts from Industry Talk and Cryptonews, ensuring that you receive professional recommendations and valuable insights.
Stay ahead of the game and discover the potential of these cryptocurrencies as you navigate the ever-changing world of digital assets.
Disclaimer: The Industry Talk section features insights by crypto industry players and is not a part of the editorial content of Cryptonews.com.
Find The Best Price to Buy/Sell Cryptocurrency
---