Bitcoin Price Prediction as Traditional Finance Giants Citadel, Fidelity and Schwab Enter Crypto – Can BTC Hit $1 Million?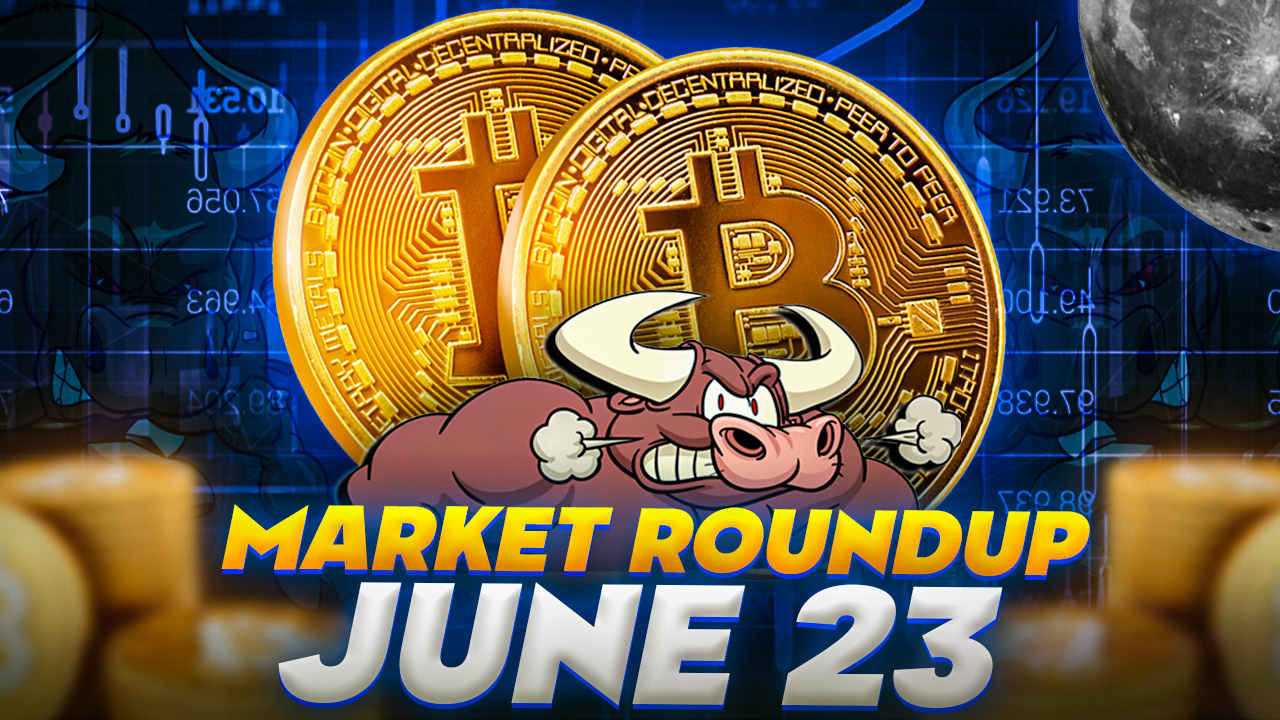 Bitcoin, the leading cryptocurrency, faces an intriguing future as major players from the traditional finance sector, including Citadel, Fidelity, and Charles Schwab, officially enter the crypto space.
Despite regulatory challenges and previous setbacks in the industry, the participation of established institutions demonstrates sustained long-term institutional interest in cryptocurrencies.
This raises the question of whether Bitcoin can reach unprecedented heights, with some speculating about the possibility of it hitting $1 million.
Finance Giants Citadel, Fidelity, and Schwab Make a Splash in Crypto Space
Bitcoin has started the week with an impressive rally, holding steady at around $30,000 in its trading range. Notably, this surge represents a remarkable weekly increase of nearly 20%.
In a significant move, renowned financial institutions Charles Schwab, Fidelity Digital Assets, and Citadel Securities have entered the cryptocurrency market.
Backed by these giants, a crypto exchange called EDX Markets has officially launched trading in four popular crypto assets, including Bitcoin, Ether, Litecoin, and Bitcoin Cash.
With EDX aiming to cater to the needs of major financial institutions, it presents an alternative for those cautious of centralized crypto service providers.
BlackRock's Entry into Cryptocurrency Market Sparks Excitement
The above development follows BlackRock's recent application to launch the first spot Bitcoin exchange-traded fund in the United States.
According to Vetle Lunde, a senior analyst at K33 Research, approving a spot Bitcoin ETF would have a profound impact on the market structure of Bitcoin. It would make it easier for financial advisors to include Bitcoin in their portfolios.
Cathie Wood, the CEO and Chief Investment Officer of ARK Invest, recently shared her optimism about Bitcoin's price and set a target of $1 million.
Wood highlighted Bitcoin's ability to handle counterparty risk associated with traditional finance, which gives it the potential to perform well even in a deflationary environment.
Hence, these developments show a promising picture for Bitcoin's mainstream acceptance and pave the way for potential positive impacts on the entire crypto market.
Bitcoin Price Prediction
Taking a closer look at the technical analysis of Bitcoin, it appears that the cryptocurrency has experienced a significant breakthrough by surpassing the psychological level of $30,000.
Earlier today, Bitcoin struggled to stay above the $30,700 level, which has acted as a double top resistance recently.
However, the latest candlestick patterns suggest continuing the bullish trend, indicating that Bitcoin can break above the $30,750 level.
If Bitcoin successfully breaks above $30,750, the next significant resistance level can be found at around $31,900, with further upside potential towards $32,350.
On the other hand, a failure to break above $30,750 could result in a retracement towards the immediate support level at $29,800, followed by the 23.6% Fibonacci retracement level around $29,300 or the 38.2% retracement level near $28,400.
To summarize, it is important to closely monitor the $30,750 level as it will likely be a pivotal point for Bitcoin's price movement today.
Top 15 Cryptocurrencies to Watch in 2023
Stay informed about the latest initial coin offering (ICO) projects and alternative cryptocurrencies by regularly exploring our carefully selected collection of the top 15 digital assets to watch in 2023.
This thoughtfully curated list has been compiled by industry experts from Industry Talk and Cryptonews, ensuring that you receive professional recommendations and valuable insights.
Stay ahead of the game and discover the potential of these cryptocurrencies as you navigate the ever-changing world of digital assets.
Find The Best Price to Buy/Sell Cryptocurrency
Disclaimer: Cryptocurrency projects endorsed in this article are not the financial advice of the publishing author or publication - cryptocurrencies are highly volatile investments with considerable risk, always do your own research.
---