Bitcoin Price & Ethereum Prediction: BTC and ETH Up Nearly 4% - Is More Upside Ahead?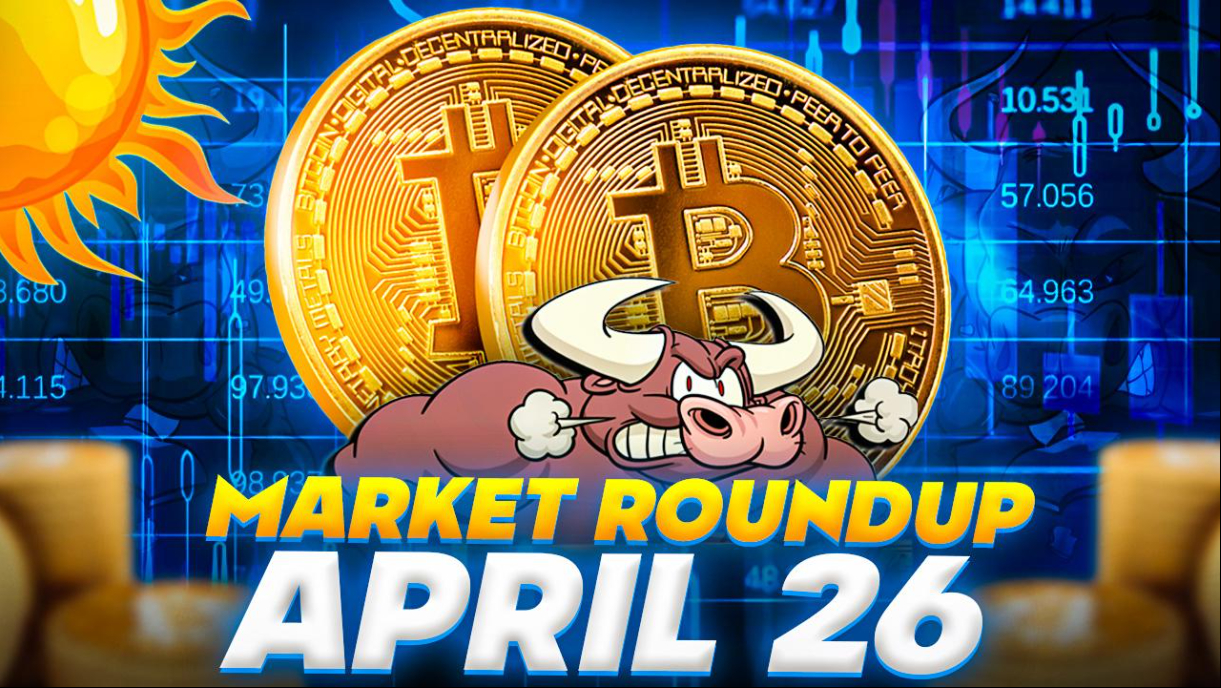 Bitcoin (BTC), the most popular cryptocurrency in the world, has recently halted its downward trend and gained momentum by surpassing the $28,000 mark. BTC surged by more than 4% and is currently trading at $28,438.
In the meantime, the prices of various alternative cryptocurrencies, such as Ethereum (ETH), Dogecoin (DOGE), Ripple (XRP), Solana (SOL), and Litecoin (LTC), have seen a positive trend in their values, and their prices have increased, which is a good sign for investors who hold these cryptocurrencies.
However, the reason behind this upward rally is not clear, but it can be linked to the increasing support for decentralized finance, especially after the recent banking crisis. Hence, the upward surge of BTC has had a positive impact on the entire cryptocurrency market, with other digital assets like ETH also showing a similar upward trajectory.
Furthermore, the Q1 earnings reports of two major companies, Alphabet (the parent company of Google) and Microsoft, were relatively positive, resulting in a positive response from investors. This was seen as one of the contributing factors to the slight increase in the price of Bitcoin (BTC).
Apple Removes Bitcoin White Paper from Latest MacOS Upgrade
Apple has quietly removed the Bitcoin white paper from the latest beta version of its operating system upgrade. The white paper had been shipped with every copy of MacOS for the past five years, and it was found within Virtual Scanner II in macOS.
However, the removal has caused speculation in the crypto community about the reasons behind it, with some suggesting that Apple's move could have negative implications for Bitcoin's price. However, it is unclear whether this will have a significant impact on the cryptocurrency market.
It is worth noting that the development comes as a California court has ruled that Apple violated state competition laws by preventing developers from using alternative in-app payment methods, potentially creating more opportunities for the use of cryptocurrencies.
Bitcoin Bounces Back Amid US Bank Collapse Concerns and Breaks
Bitcoin has bounced back from recent selling pressure and is up more than 3%. However, the recovery comes amid concerns over the collapse of First Republic Bank, which is working on unloading between $50 billion and $100 billion in debt instruments as part of its "strategic options".
As we know, Bitcoin showed strong performance during the US banking crisis, and the recent surge in BTC price suggests that crypto is breaking free from its correlation with traditional market forces.
Additionally, on-chain data provider Santiment reports that Bitcoin's social dominance remains relatively high, indicating a potential quick rebound in prices. This was seen as another key factor that could boost BTC prices.
Bitcoin Price
The current Bitcoin price is $28,425, and the 24-hour trading volume is $18,8 billionD. Bitcoin has increased by over 4% in the previous 24 hours. Bitcoin's price outlook has turned positive, breaking free from a sideways trading range and forming a bullish pattern. Immediate support is likely around 28,200, with the overall trend remaining bullish.
A suggested strategy is to consider a long position above 28,200, targeting 28,700 or 29,350, while setting a stop loss below 28,000.
Ethereum Price
Ethereum, the second-largest cryptocurrency, is experiencing a downward trend after surpassing the $1,950 mark. If Ethereum manages to close above $1,950, it may ignite an upward movement with the possibility of reaching $2,050 or even $2,120.
Nevertheless, if Ethereum is unable to close above the $1,925 level, its price might decline to $1,925.
Top 15 Cryptocurrencies to Watch in 2023
Stay up-to-date with the newest ICO projects and altcoins by regularly checking the expert-curated list of the top 15 most promising cryptocurrencies to watch in 2023, as suggested by industry experts at Industry Talk and Cryptonews.
Disclaimer: The Industry Talk section features insights by crypto industry players and is not a part of the editorial content of Cryptonews.com.
Find The Best Price to Buy/Sell Cryptocurrency
---