'Bitcoin on Track for USD 100,000 in 2025' – Bloomberg Intelligence
Disclosure: Crypto is a high-risk asset class. This article is provided for informational purposes and does not constitute investment advice. By using this website, you agree to our terms and conditions. We may utilise affiliate links within our content, and receive commission.
By 2025, bitcoin (BTC) still could add another zero to its price, according to Bloomberg Intelligence, while they also claim that it's possible for the price to get closer USD 14,000 again already this year.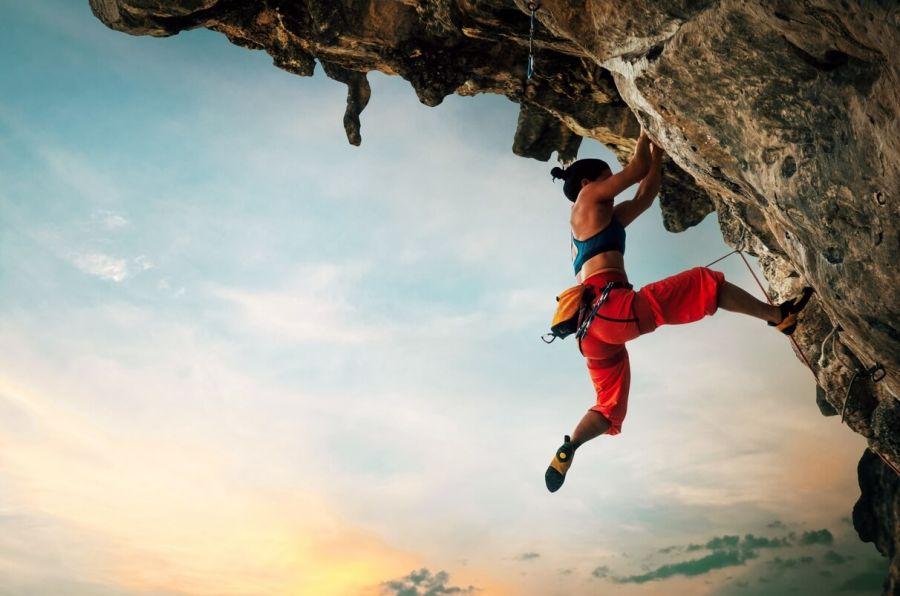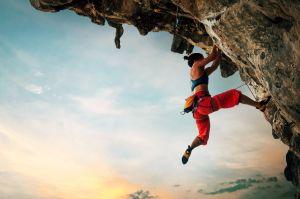 In their latest Crypto Outlook, Bloomberg Intelligence's senior commodity strategist, Mike McGlone, wrote that "bitcoin has a history of adding zeroes." Bitcoin's price could continue appreciating on the back of increasing adoption, as it has done so far, but this would happen at a slower pace.
Still, by 2025, we could see bitcoin reach those previously predicted highs. The report explained that,
"The first-born crypto has had a tendency to add zeros to its price from around [USD] 10 in 2011. It took about four years to go from [USD] 1,000 to [USD] 10,000 in 2017, so doubling that time frame for maturation could get the price toward [USD] 100,000 in about five more years."
Failure is also an option, added the report, and it can't be known what specific catalyst might prompt bitcoin to jump to the said new highs, however, demand vs. supply metrics remain price-positive. "Most demand and adoption measures indicate bitcoin is more likely to stay on its upward path," McGlone said.
Bitcoin price chart: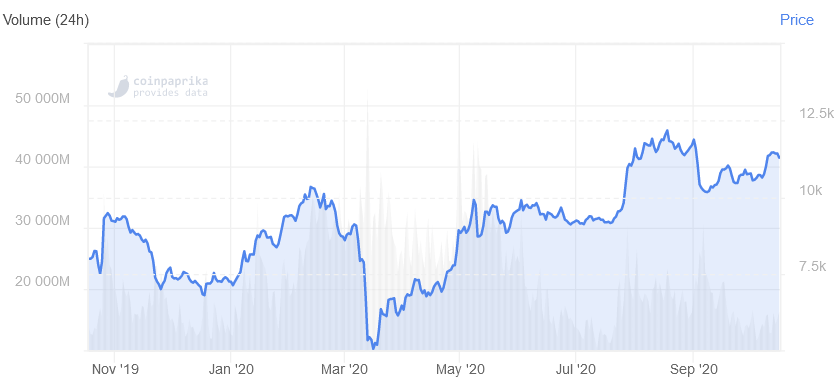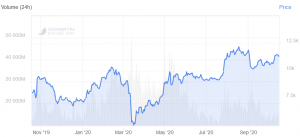 BTC's history is relevant, because it could be seen as an indicator that its "foundation is firming for further price advances." After the price hit USD 1,000 in 2013, it corrected some 80% and consolidated. Four years later, it added a zero. Then after it hit USD 10,000, the benchmark crypto corrected about 70%, and it remains in an extended period of consolidation around that level, said the report.
If it happens that BTC "echoes its past gains," and taking "normal maturation" into account, "about double the time period it took to add a zero to [USD] 1,000 could get its price to [USD] 100,000 in 2025" – or – "about double the time frame from [USD] 1,000 to [USD] 10,000 would come in around 2025, for bitcoin to potentially add another zero."
Furthermore, speaking of the demand indicators, the report found that some of the leading ones show that it's possible for the price to revisit its 2019 high, when it went up almost to USD 14,000 – and it could happen this year.
At pixel time (09:41 UTC), BTC trades at USD 11,288 and is almost unchanged in a day. The price is up by almost 4% in a week and a month. In the past 12 months, it jumped by 40%.
Other findings in the report include that:
BTC's tendency to continue rising can be seen particularly against the broader crypto market, and "something needs to go wrong for bitcoin and right for the about 7,200 alt-coins for this disparity not to continue."
This March, bitcoin's price revisited the level when it first matched the Nasdaq index value in October 2017, almost doubling since, with volatility declining for the crypto and rising for the stock market.
Bitcoin market is too small for many large institutions to add BTC as part of their holdings, but if the market capitalization increases, it will increasingly be like a digital version of gold.
In 2021, if the trends remain the same, we can expect BTC in the first, and tether (USDT) in the second place, as the market capitalization of tether may surpass that of ethereum (ETH).
"Increasing adoption of stable coins is likely a precursor for central bank digital currencies and promises to be more enduring than alt-coin speculative excesses," concluded the report.
____
Learn more:
VCs Learned Bitcoin & ICO Lesson The Hard Way – Marc van der Chijs
Institutionals Might Make Bitcoin More Exposed To Economic Headwinds
Brace For More Bitcoin Flash Crashes In This Bull Market – Hut 8 Founder
4 Reasons Bitcoin May Hit USD 1-5 Trillion Market Cap in 10 Years
{no_ads}
---