Bitcoin Mining Difficulty Estimated to Drop Again + More Crypto News
Crypto Briefs is your daily bite-sized digest of cryptocurrency and blockchain-related news – keeping you up-to-date with under the radar crypto news from around the world.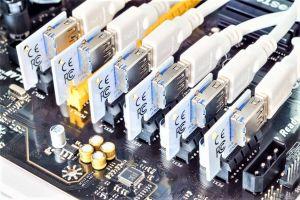 Mining news
After seven increases in a row, the Bitcoin mining difficulty dropped by 7.1% on November 8 and is estimated to decrease by another 5% in 10 days when the next adjustment is set to happen, according to estimations by major Bitcoin mining pool BTC.com. The difficulty dropped more only in December last year (15% and 9.6%) after dropping 7% in November. While some speculate that some miners are shutting their machines down due to unfavorable bitcoin prices, others claim that this might be related to higher electricity prices in some parts of China due to dry season. Overall, the difficulty more than doubled this year. If there are many miners competing among themselves and propagating blocks in less than ten minutes, the difficulty of the next puzzle will be increased; if there are few miners and it takes them much longer to find a solution, the difficulty is decreased - both times just enough to keep block times at around 10 minutes. (Learn more: Halving and Beyond: What the Future Holds for Bitcoin Miners)
Digital fiat news
The Central bank of Tunisia has launched its local digital fiat project by demonstrating their first transaction with e-Dinar last week, Russian news outlet iz.ru reported. The digital Dinar is issued on a platform of a Russian company, Universa Blockchain. Morocco, Algeria and Mauritania might also join the digital fiat project, according to a separate report by TASS. UPDATED on November 13: Later, the central has issued a statement denying reports that it is developing a central bank digital currency. The bank has claimed that it is merely "looking into the possibility" of releasing a digital fiat, and denied it has entered into any partnerships with "any national or foreign provider with the aim of creating a digital currency."
The Board of Directors of the Bank for International Settlements (BIS) appointed Benoît Cœuré, a board member of the European Central Bank (ECB), as Head of the new BIS Innovation Hub, where he'll be tasked with co-operating with the Swiss National Bank on creating a central bank digital currency for wholesale use between banks, safeguarded by so-called distributed ledger technology, reports the Financial Times. The BIS Innovation Hub was "set up to foster international collaboration among central banks on innovative financial technology," the press release states.
Ethereum co-founder Joe Lubin has offered "to help China get expertise in Ethereum technology." In an interview with Forbes, Lubin stated that he hoped the digital yuan would "also be open" and that other cryptocurrencies "can interoperate with it." However, he added a note of caution, stating, "I assume [the digital yuan] is going to be exactly what the Chinese leadership thinks is most beneficial to the Chinese leadership."
Adoption news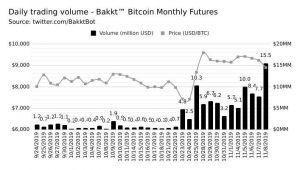 Chairman and CEO of the major U.S.-based money transfer company MoneyGram, Alex Holmes, said that the company is currently moving 10% of its transaction volume through Ripple's On-Demand Liquidity (ODL) between the United States and Mexican borders. Additionally, the company will be expanding into four more corridors by the end of this year.
British multinational banking and financial services company Standard Chartered announced that it has joined the Enterprise Ethereum Alliance (EEA) in order to collaborate with industry leaders in pursuit of Ethereum-based enterprise technology best practices, open standards, and open-source reference architectures, said their press release. "The Bank views blockchain as central to banking and commerce in the digital era, so transactions can be verified, secure and processed in real time," it added.
---