Bitcoin ETF Review Unlikely to Succeed
Despite the push to get a bitcoin-based exchange traded fund (ETF) approved in the US this year, chances now seem slim, as little has changed since the rejection of the Winklevoss ETF.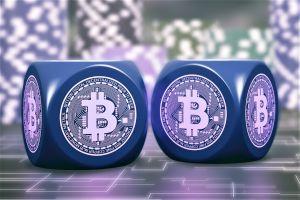 Speaking about the bitcoin futures contracts that the proposed ETFs intend to hold, Chris Matta, co-founder of Crescent Crypto Asset Management told Bloomberg that "the markets are small and the volumes on some of these exchanges are low, which makes it such that manipulation is possible."
"[…] That's their major concern, and without having any sort of regulatory body stepping in and policing people doing that, it's always a possibility. A bitcoin ETF will not start trading this year," the crypto fund manager said.
The only proposed ETF backed by "physical" bitcoins, the VanEck bitcoin ETF, is therefore widely considered to have a better chance at getting approved, given the fact that the market for "physical" bitcoins is much deeper and more liquid than the futures market. However, the decision on that ETF may be pushed as far back as February next year.
As reported by Cryptonews.com, the US Securities and Exchange Commission (SEC) will take a second look at its decision from last week to reject bitcoin ETF proposals from three US-based providers.
The decision to review the rejections, that were made by SEC staff members, and not by the four commissioners at the SEC, appears to have been pushed by commissioner Hester Peirce, who tweeted that the decision is "stayed pending Commission review."
Hester Peirce, who was the only commissioner to vote in favor of the proposed Winklevoss bitcoin ETF, has over the recent months argued extensively for the approval of a bitcoin-based ETF. In a lengthy piece that explained her thinking, Peirce wrote that "I reject the role of gatekeeper of innovation."
---