Bitcoin.com Accused of Misleading People into Buying BCH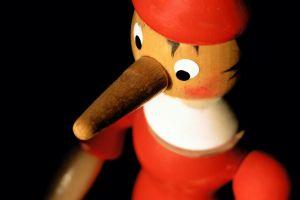 The Bitcoin (BTC)-supporting community from the everlasting war between BTC and Bitcoin Cash (BCH) is furious because they claim that sites like bitcoin.com are misleading buyers into purchasing BCH instead of Bitcoin. The problem lies in the site using the name Bitcoin for BCH and Bitcoin Core for BTC.
The outraged users have now launched a site, bitcoincomlawsuit.info, which will soon be accepting Bitcoin donations in support of leveling a promised lawsuit against Bitcoin.com. Blurring the distinction between BCH and BTC has caused people to purchase BCH instead of BTC like they wanted, users claim, calling this a "fraud" and naming that as the basis for the lawsuit.
Notably, the creator of bitcoin.com is Roger Ver, a long-standing proponent of Bitcoin Cash, who is well-known and often controversial for his stance that Bitcoin Cash is the real Bitcoin. As previously written in our short primer on this war, some skeptics see this battle as a harbinger of the 'crash' that everyone who has not bought into crypto yet is waiting for.
This war, shortly summarized as Roger Ver against the world, is nothing new: a while ago, he offered social media site Reddit USD 100,000 if they appoint a new moderator to the popular subreddit r/Bitcoin "who supports free speech." But as a user pointed out, "Speech isn't free if you pay USD 100,000 for it."
Watch the latest reports by Block TV.
His antics have even forced Erik Voorhees, CEO of ShapeShift, a digital assets trading company, to come forward with his opinion on this feud, tweeting:
Roger - please stop referencing me to back up your opinion that Bitcoin Cash is Bitcoin. It isn't. Bitcoin is the chain originating from the genesis block with the highest accumulated proof of work. The Bitcoin Cash fork failed to gain majority, thus it is not Bitcoin.

— Erik Voorhees (@ErikVoorhees) April 27, 2018