Roger Ver Would Bribe Reddit for New Bitcoin Moderator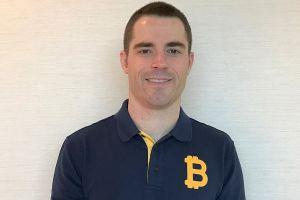 Passionate and somewhat controversial Bitcoin Cash supporter Roger Ver is stirring the proverbial pot once again through his Twitter account. This time, he is offering USD 100,000 to Reddit, a social news aggregation, web content rating, and discussion website, if they appoint a new moderator to the popular subreddit r/Bitcoin.
Ver, who owns Bitcoin.com and has signed on to the "Bitcoin Cash is Bitcoin" movement, is now calling Reddit out for not being "a profitable company" lately, and is offering to help them out of this predicament by paying them USD 100,000 if they "simply appoint a moderator to /r/Bitcoin who supports free speech."
The two most popular subreddits dedicated to Bitcoin are r/Bitcoin and r/BTC, and the two are in a tense relationship that's only been worsening over the years. r/Bitcoin has often been accused of censorship its moderation of posts related to the years-long Bitcoin scaling debate. r/BTC, however, is more of a Bitcoin Cash subreddit, regardless of the name - and Roger Ver himself is one of the moderators.
Although Ver has his number of supporters cheering him on in the replies to his tweet, some of the answers, especially the contrary ones, are genuinely funny. For example, one user replied:
Speech isn't free if you pay $100k for it :)

— Richard Heart (@RichardHeartWin) April 18, 2018
Others have gone much further. A user tweeted:
I really like dogs. I will pay @reddit $100,000 to appoint a dog-friendly moderator on r/cats. Dogs are the real cats. This unjust censorship has gone on too long! BABIES R DYIIIINNNNGGGG!!!!

— ⚡BTC Sessions⚡ (@BTCbenny) April 18, 2018
But of course, Reddit does not really need the money. Last year, the company raised USD 200 million in funding, placing its total valuation at USD 1.8 billion.