Bitcoin and Ethereum Prices Plunge as Risk-off Sentiment Sparks a 7% Sell-off; What Comes Next for the Leading Cryptocurrencies?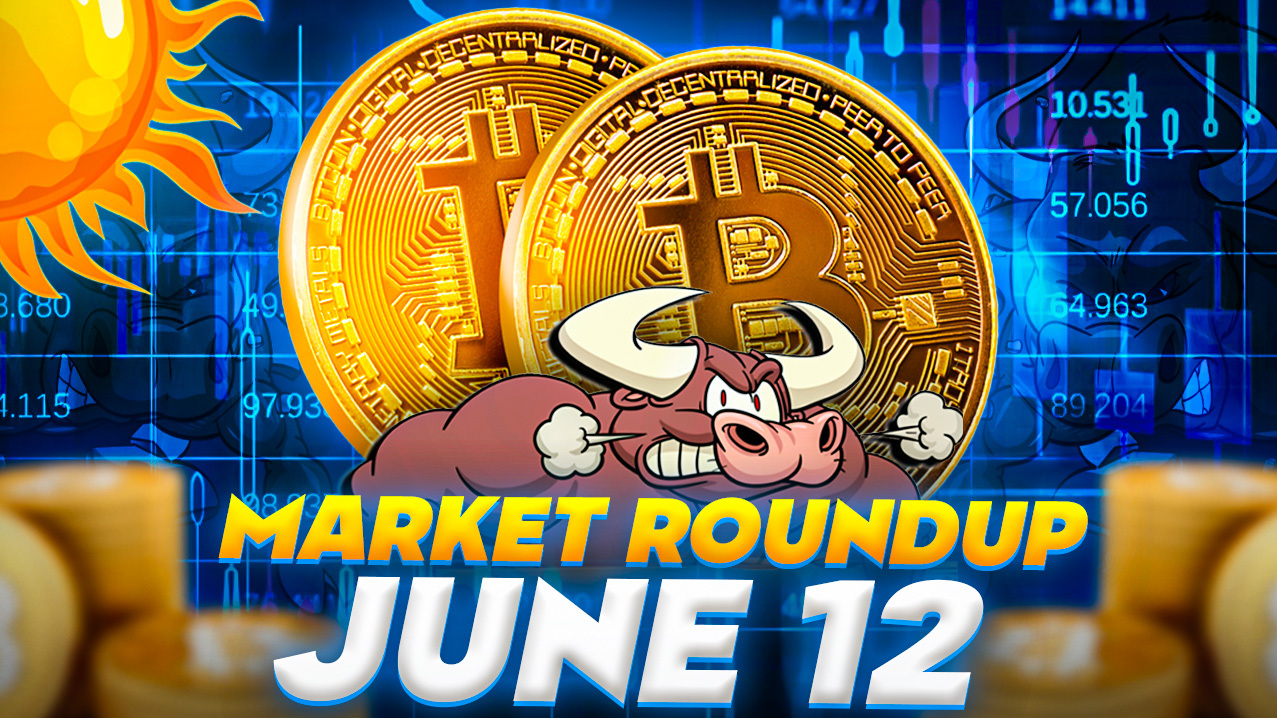 Bitcoin and Ethereum, the dynamic duo of the cryptocurrency world, have recently hit turbulent waters as a wave of risk-averse sentiment swept through the market, triggering a substantial 7% sell-off in the last seven days.
With investors scrambling and charts lighting up red, many wonder what lies ahead for these leading cryptocurrencies.
In times like these, analyzing the factors behind this downturn and keeping an eagle eye on market trends is crucial.
In this update, we will delve into the recent events, evaluate the possible causes of this plunge, and explore the potential future scenarios for Bitcoin and Ethereum.
Opening of a London Crypto office by Andreessen Horowitz
A16z Crypto, the cryptocurrency investment wing of venture capital firm Andreessen Horowitz, has announced the construction of its first international office in London.
This announcement comes in less than a week after US regulators took their most stringent actions yet against the digital assets market.
The firm believes that for cryptocurrency to thrive, "a clear regulatory regime that provides an open pathway for startups while also protecting consumers from fraud and manipulation" is imperative—and such a regime is already in place in the UK.
As part of A16z Crypto's expansion into the UK, the company is establishing its first office outside of the United States in London.
Sriram Krishnan, a general partner at A16z Crypto, will helm this new office and collaborate with a team to bolster the crypto and startup ecosystem in the UK and Europe.
In the press release, A16z Crypto commended the UK while also reaffirming its dedication to the United States.
The company stated, "We will continue to invest heavily in the US." It emphasized its unwavering commitment to advocating for enhanced regulatory clarity for crypto startups in the US and expressed its intent to work collaboratively with US policymakers and regulators.
Turkish Investors Flock to Tether as a Safe Harbor Amidst Global Cryptocurrency Storm
According to Bloomberg, despite the global crackdown on cryptocurrency assets, there has been a notable surge in demand for Tether (USDT) in Turkey since early May.
The survey highlights that the Turkish lira has experienced much greater depreciation compared to major cryptocurrencies, even as cryptocurrency prices decline.
Turkish individuals have shown a strong interest in cryptocurrency assets, particularly stablecoins like tether, as the value of the lira has significantly declined.
Since the previous election in 2018, the lira has lost 80% of its value, and in 2023 alone, it has dropped 20% against the dollar.
Statistics from Kaiko reveal that lira trades peaked at 18% in May and accounted for 10% of all crypto trading volumes in early June.
Ebru Güven, a former banker and university lecturer, explained that investing in stablecoins allows people to preserve the value of their wealth when faced with high inflation, as laws have made it challenging to acquire dollars or gold.
The study also highlights that Tether's market share on Btcturk, a major Turkish cryptocurrency exchange, has reached 20% of trade volumes.
In contrast, on Binance, the largest global digital asset exchange, it stands at 1%, according to Coinmarketcap data.
Dessislava Aubert, an analyst at Kaiko, commented on the robust demand for stablecoins in Turkish markets despite historically low trading volumes.
She pointed out that Tether's market share in local marketplaces reached its highest level since 2020 last month.
Former SEC Chairman Jay Clayton Advocates for Nuanced Approach in Cryptocurrency Regulation
The US Securities and Exchange Commission (SEC) has shared its perspective on the ongoing surge in enforcement actions against cryptocurrency exchanges through former SEC chairman, Jay Clayton.
The organization recently imposed unlawful brokerage fees on major cryptocurrency companies Binance and Coinbase, alleging that these platforms allowed American clients to purchase unregistered securities.
When asked about the actions taken by the current SEC Chairman, Gary Gensler, Clayton responded:
"People used to refer to me as a crypto hawk. We successfully put an end to the ICO mania. However, I believe we need to approach this topic more nuanced and subtly."
Additionally, Clayton emphasized that blockchain and cryptocurrency are technologies and that their application across various aspects of the financial system should be seen as "non-controversial."
Bitcoin Price Prediction
Bitcoin faces resistance at $26,180 and finds support around $25,400, creating a consolidation phase.
Candlestick formations show investor indecision, backed by the RSI and MACD oscillators.
The 50-day EMA acts as resistance near $25,900, while a descending triangle pattern suggests bearish sentiment.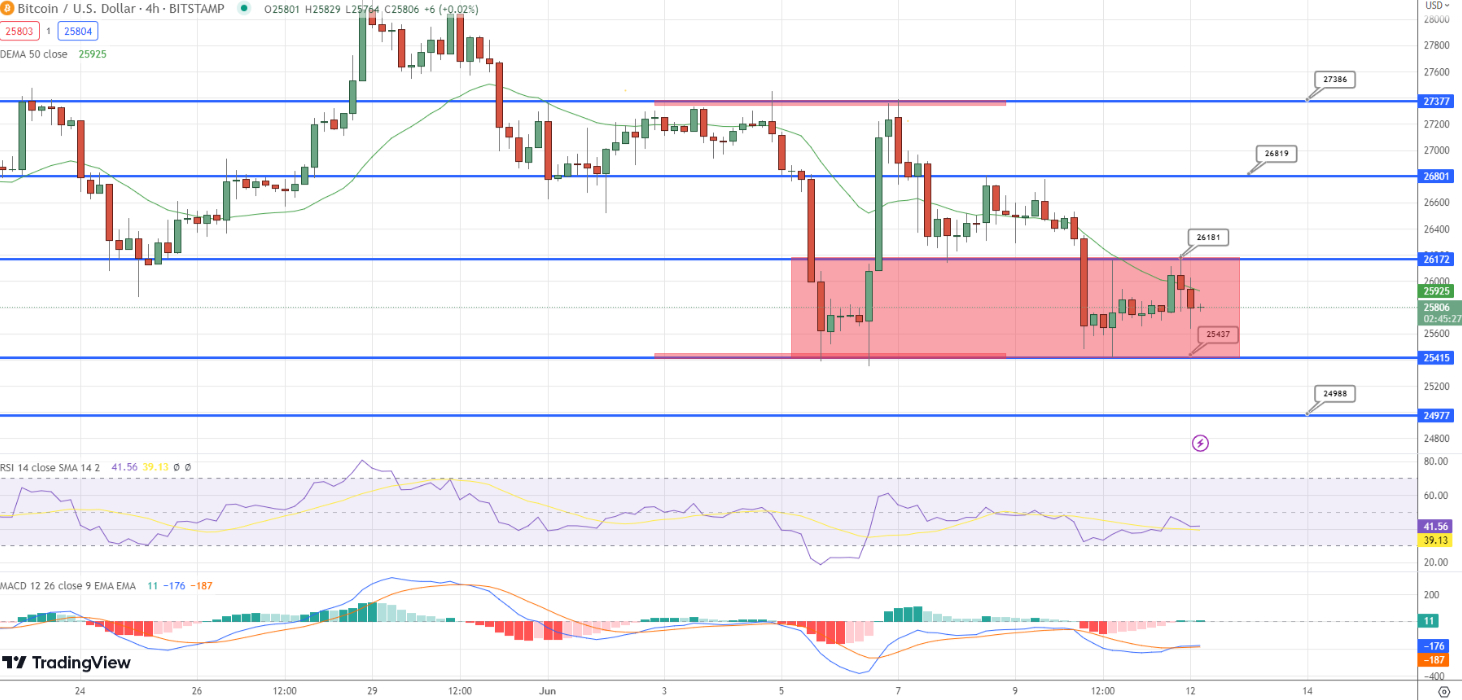 Breaking below $25,400 may lead to more selling pressure, with support levels at $24,950, $24,700, or $24,400.
Ethereum Price Prediction
Ethereum broke below the support level of around $1,770, extending the downtrend. The bearish candlestick patterns and RSI below 50 suggest selling pressure.
The MACD confirms the downtrend. Remaining below $1,760 or $1,770 may lead to a further decline towards $1,700.
A break below $1,700 could bring the support at $1,647 and possibly $1,600.
On the other hand, a breakout above $1,770 could push Ethereum towards resistance at $1,818 and $1,850.
Traders might see these levels as selling opportunities. Monitoring the $1,770 level is crucial, as a breach below would signal a continued downward trend in Ethereum prices.
Top 15 Cryptocurrencies to Watch in 2023
Keep yourself updated on the latest initial coin offering (ICO) projects and alternative cryptocurrencies by regularly exploring the handpicked collection of the top 15 most promising digital assets to monitor in 2023.
This thoughtfully curated list has been compiled by industry experts from Industry Talk and Cryptonews, guaranteeing that you have access to professional recommendations and valuable insights.
Stay ahead of the curve and uncover the potential of these cryptocurrencies as you navigate the constantly evolving landscape of digital assets.
Disclaimer: The Industry Talk section features insights by crypto industry players and is not a part of the editorial content of Cryptonews.com.
Find The Best Price to Buy/Sell Cryptocurrency
---