Billionaire Investor Tim Draper Still Bullish on Bitcoin, Foresees $250,000 Price in the Future – Here's the Timeline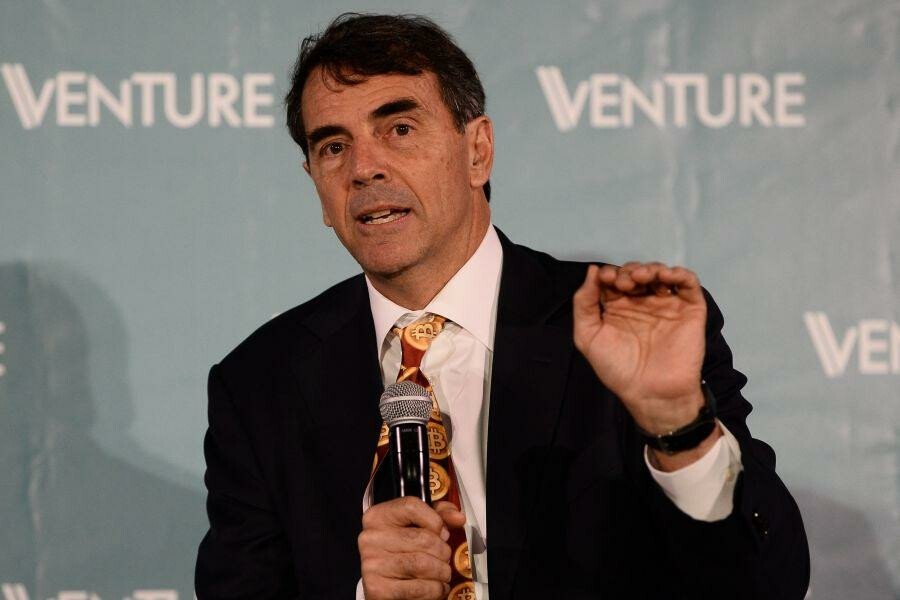 Billionaire venture capitalist Tim Draper is standing by his Bitcoin (BTC) price prediction of $250,000 per coin - but he's pushed it forward to 2025.
"When Bitcoin was $4000, I predicted it would reach $250k (60X) by now," tweeted Draper at the end of last month. The asset traded for roughly $30,400 at the time, and has remained mostly flat since.

"I guess we have to wait a little longer, (maybe 2 years) but engineers are hard at work," he added.
In an interview with Bloomberg on Tuesday, Draper explained that he didn't expect such prolonged hostility toward crypto from the "US bureaucracy" at the time of his first prediction. "I thought that maybe they would be recognizing that they've gotta compete with the rest of the world," he said.
Crypto leaders have long expressed dissatisfaction with the United States' failure to establish clear rules and regulations surrounding the industry, compared to other jurisdictions.

Blockchain-supportive politicians often criticize the U.S. Securities and Exchange Commission (SEC) for using a "regulation by enforcement" approach against the industry – launching lawsuits against various crypto firms for 'breaking the law' without those firms knowing which laws they've broken.

According to Draper, this approach is "driving all the great entrepreneurs out," which has in turn affected Bitcoin's price.
Major crypto exchanges including Binance and Coinbase were sued by the SEC in June for violating securities laws, driving down the value of various tokens on their platforms named as unregistered securities. BNB – Binance's native exchange token – is down 14% since before the filings, while Cardano (ADA) is down roughly 15%.
Bitcoin only suffered a brief pullback after each suit, but has since pulled ahead to $30,700, up 18% from last month. Its dominance over the rest of the crypto market also tapped a two-year high above 50%.

Some Bitcoin bulls – including MicroStrategy Executive Chairman Michael Saylor – have claimed that regulation is bullish long-term for the asset, since it will encourage investors to redirect their capital from altcoins back into the leading cryptocurrency. "The next logical step is for Bitcoin to 10x from here, and then 10x again," he said in a June interview with Bloomberg.
Bitcoin Is Here To Stay, Says Draper
Long term, Draper said Bitcoin is "here to stay", and is still anticipating a future world where he can use BTC as his everyday currency. He said:

"I can't wait until I can raise a fund all in Bitcoin, invest it all in Bitcoin, have my portfolio companies paid in Bitcoin, and have taxes all paid in Bitcoin, and have the waterfall all fall into people's Bitcoin wallets."
Draper added that he expected retailers to recognize the benefits of excepting BTC-based payments sooner, which he claimed can "save 2%."

Over Twitter, Draper clarified that he wishes to hold Bitcoin as it appreciates until he can invest in firms that keep a "walled garden" in the asset. "Then I hope to earn more bitcoin," he said.

---