Bill Gates Applies 'Greater Fool Theory' To Bitcoin
Microsoft co-founder Bill Gates told CNBC's Squawk Box program that he would short Bitcoin if there was an easy way to do it.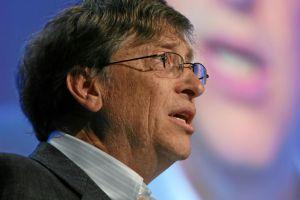 "As an asset class, you're not producing anything and so you shouldn't expect it to go up. It's kind of a pure 'greater fool theory' type of investment," he said.
He apparently used to HODL Bitcoin for a few years, having been gifted a certain amount for his birthday, but that he sold it. He explains, "Bitcoin and ICOs [initial coin offerings], I believe completely [they're some] of the crazier, speculative things."
Of course, he's not too far off from most negative opinions regarding Bitcoin, and similarly, he believes in blockchain as a technology and can see how it could be implemented.
Gates is on the board of Warren Buffett's Berkshire Hathaway and was speaking from Omaha, Nebraska, where the conglomerate held its annual shareholders meeting over the weekend. Interestingly, it was only recently that Buffett called Bitcoin "rat poison," while cryptocurrency enthusiasts gathered on the social media website Reddit to pitch the idea that his opinion probably stems from fear, due to most of his fortune coming out of more traditional venues.
This is also not the first time Gates has offered his negative opinion on crypto: his past foray into crypto-commenting was deemed unimaginative and uninformed, as he had gone for the old adage that crypto is only used by criminals.
---