Best Crypto to Buy Today 23 November – CRV, D2T, LTC, TARO, DASH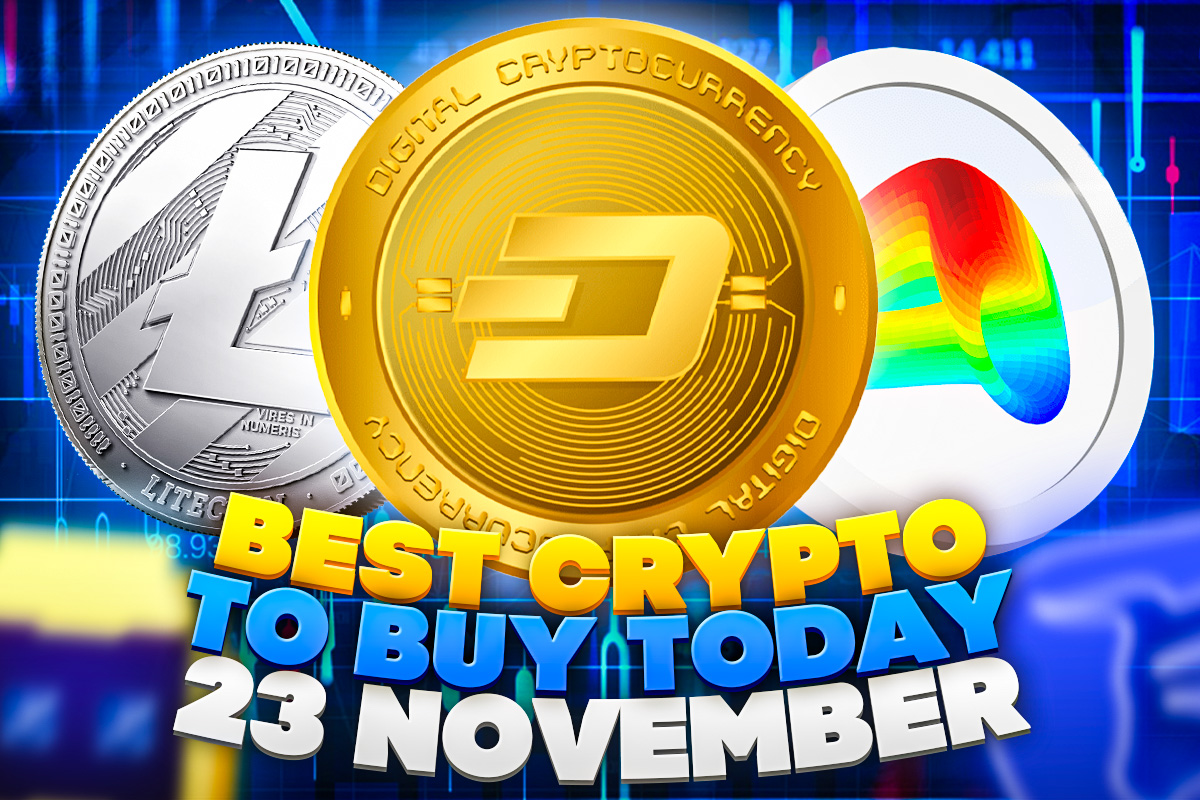 The cryptocurrency market generally recovered on Wednesday and pushed its market cap to $860 billion. Litecoin price led the mid-week bear rally, in a move that brought its weekly cumulated gains to 37.4%. Dash also outperformed its peers with a 14.65% recovery. Although Curve DAO Token only managed a 3.78% increase in price on the day, this could be the beginning of a sustainable uptrend.
Despite the bullish wave across the market, analysts expect crypto assets to quickly give back the gains because of the risks associated with to the FTX crisis.
The fall of the $32 billion empire has left little to be desired about the young crypto industry, with investors likely to keep off in the foreseeable future. Analysts at Coinbase have predicted the crypto winter to last possibly until the end of 2023.
Nevertheless, there are selected crypto projects, some in their presales – presenting investors with a once-in-a-lifetime opportunity to make above-average gains. Tokens like Dash 2 Trade (D2T) and RobotEra (TARO) boast strong fundamentals ahead of their imminent listing on exchanges.
Curve DAO Token (CRV)
The bullish wave traversing the crypto market helped bulls spread their wings and paved the way for a sharp uptick in CRV price to $0.74. This northbound move started at $0.43 before buyers asserted their presence in the market.
Curve DAO Token's optimistic outlook followed a buy signal from the Moving Average Convergence Divergence (MACD), which currently holds in the positive region – above the mean line.
Currently, CRV price trades at $0.65 after sliding below the 100-day Exponential Moving Average (EMA) (in blue). A break and hold above the same level are necessary for CRV to stretch the leg to the 200-day EMA (in purple) at $0.74. After all, buyers still have the upper hand and are looking forward to closing the gap to $1.
Dash 2 Trade (D2T)
Dash 2 Trade is a revolutionary cryptocurrency ecosystem powered by the tax-less D2T token launching as an ERC-20 token on the proof-of-stake (PoS) Ethereum network.
Dash 2 Trade provides trading signals to users regardless of their experience in the market. Real-time data and on-chain analytics lead to accurate buy/sell opportunities.
The platform also incorporates technical signals like moving averages, bands and volume indicators to help traders make informed decisions while improving their risk management skills.
Visit Dash 2 Trade Presale Now
Litecoin (LTC) Price Spikes After a Cup and Handle Pattern
Litecoin price has broken out of a highly bullish cup and handle pattern with a potential 38% climb to highs around $91.00. After tagging an intraday high at $83.40, LTC made a minor retracement to $76.72 – current market value.
A buy signal from the MACD hints at the bullish leg stretching to the cup and handle target mentioned at $91.00 and $100. The 200-day EMA (in purple) at $70.16 is in line to prevent sudden pullbacks if traders are to book early profits.
Other support areas to keep in mind include the confluence buyer congestion zone at $59.26 created by the 50-day EMA (in red) and the 100-day EMA (in blue).
RobotEra (TARO)
RobotEra (TARO), a Sandbox-style Metaverse built on Ethereum, allows users to play as robots and contribute to the development of its virtual environment. The game's ecosystem will enable users to develop their own NFT-based land, structures, and other in-game assets when its alpha launches in Q1 2023.
In-world transactions will be made possible via TARO. 1 TARO is now available for 0.020 USDT (it can be purchased using either USDT or ETH), but this price will increase to $0.025 in the second stage of its presale, which is about to start.
Dash (DASH)
Dash surpassed a foreshadowed 61.8% bullish retracement from support at $30.79 to trade at a weekly high of $44.00. Due to this impressive move, its technical outlook flipped from bearish to bullish, with the possibility of reaching higher levels at $48.00.
The 61.8% Fibonacci retracement level at $41.00 now provides Dash with the much-needed support to guard against overhead pressure from investors who may want to book early profits. This support line coincides with the 200-day EMA (in purple).
All eyes are now fixated on Dash's ability to break and hold above $44.00. Such a move will assure traders of the plausible move to $48.00, followed by a possible breakout above $50.00.
---