Beijing Mulls Blockchain-powered Forex, Chinese Crypto Searches Soar
China's most recent bout of cryptocurrency and blockchain fervor shows no sign of subsiding – with regulators stating they are already looking at applying blockchain technology to cross-border trade finance. Meanwhile, it appears that the country's citizens are brushing up on their crypto knowledge online en masse.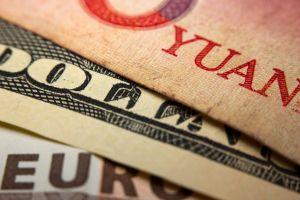 Per reports from Reuters and Bloomberg Japan, Lu Lei, deputy head of the China's regulatory State Administration of Foreign Exchange (SAFE]), says Chinese authorities are "studying the application of blockchain and artificial intelligence in cross-border financing with a focus on risk management and will further liberalize its capital markets."
SAFE is also looking at possible blockchain and AI use in macro-prudential management.
Lu stated,
"We need to pay special attention to the rapid development of digital finance and fintech."
Lu's statement came just a day after China's parliament passed a new cryptography law, that per state media outlet Xinhua, will "facilitate the development of the cryptography business and ensure the security of cyberspace and information."
Overseas commentators believe the law will pave the way for the imminent release of a digital version of the yuan in early 2020.
Another state-run media outlet, CCTV, confirmed that the new law would come into effect on January 1 next year, and hailed the legislation as "a comprehensive and basic law in the field of [digital currencies]."
Meanwhile, on Monday, Li Wei, head of the People's Bank of China's technology department, said that commercial banks should step up their application of blockchain technology to embrace digital finance, Reuters reported.
President Xi Jinping was the first to indicate this sudden change of stance on all things blockchain-related last week, when he spoke about the need to "accelerate the development of blockchain and industrial innovation" – arguably a factor that helped spark a huge leap in global bitcoin and altcoin prices.
And it seems that much of China's population spent the weekend brushing up on crypto-related matters.
However, it might be related to the rally, also.
In either case, on the morning of October 28, "cryptography" was one of search engine Baidu's 10 "hot words," while blockchain-related stories were in the real-time top 10, with just short of 4.4 million views.
Rival search engines were also still flooded with cryptocurrency, cryptography and blockchain news. Several of portal Sogou's top news stories were related to the matter, with cryptocurrency policy also making the top 10 most-searched keywords in the search engine's society category.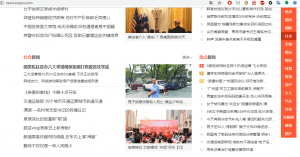 ---