Bakkt Launches Bitcoin Wallet With Starbucks And More
The Intercontinental Exchange (ICE)-backed digital asset marketplace Bakkt said it launched the Bakkt App, a crypto wallet that allows its customers to use their digital assets "how they prefer."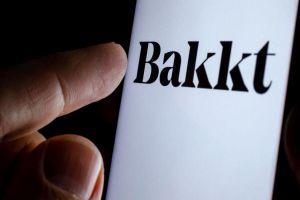 The app allows to convert participating rewards points to cash or use bitcoin (BTC) as payment. The company defines "digital assets" as cryptocurrencies, rewards points, and other assets. However, as for cryptocurrencies, their website mentions BTC only.
"Now available to the public in the App Store and Google Play Store, the Bakkt App launches with industry and brand leaders including Starbucks, GolfNow, Best Buy, Choice Hotels, and Fiserv," the company said.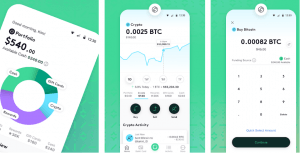 Bakkt claims that over 500,000 users participated in its invitation-only Early Access Program.
"The average consumer holds a wealth of digital assets – from gift cards to loyalty points to bitcoin – but lacks the tools to adequately track and utilize their value," Bakkt's CEO, Gavin Michael, was quoted as saying in an emailed press release.
According to the company, the user of the app owns the cryptocurrencies stored in the wallet: "All User Assets held in your Wallet are custodial assets held by Bakkt for your benefit." Also, per the current Terms of Use, there are no fees for using this app.
According to Bakkt, this is what users of the app will get:
Starbucks: Customers can now use Bakkt to reload their Starbucks Card through the Starbucks app for iOS. Per the company, Starbucks customers can convert supported loyalty and rewards points, bitcoin, frequent flyer miles, and gift cards in the Bakkt App into USD to then reload their Starbucks Card saved in the Starbucks app.
Best Buy: Best Buy will provide exclusive deals to Bakkt users, which can be purchased using the Bakkt Visa Debit Card.
Choice Hotels: Bakkt is working with Choice Hotels to enable utilization of Choice Privileges Rewards through the Bakkt App, expanding the options for how members can use their points.
Fiserv: Fiserv will allow account holders to convert their uChoose Rewards points to cash within the Bakkt App, which can then be used to buy gift cards, send to a friend, and use for other payments.
GolfNow: Bakkt is the Presenting Sponsor of the GolfNow mobile app and the Official Payment Partner of GolfNow. Bakkt will have integrated solutions at checkout for GolfNow members to pay using their digital assets.
Source: Bakkt
As reported, Bakkt plans to have 18m users by next year - twice as many as what's projected for this year. The number is then expected to grow further to 23 million in 2023 and 27 million in 2024.
Also, according to their projections, in 2025, when they estimate to have 30m active users, their total revenue less transaction based-expenses should be over USD 500m and operating income might hit USD 196m.
___
Learn more:
- Bakkt Predicting Sky-high Growth for 'USD 3 Trillion' Crypto Sector
- PayPal Launches Crypto Pay Services in US for Bitcoin, Ether, Altcoins
- Visa Starts Settling Transactions in USD Coin On Ethereum
- South Korean Tech Giants May Capitalize on 'Rising Crypto Pay Demand'
- Rakuten Points To Bitcoin
___
(Updated at 15:22 UTC: updates throughout the entire text. Updated at 15:40 UTC with additional details.)
---