Argentinian Province Introduces Sweeping Crypto Tax Laws
The central province of Córdoba, Argentina, appears to have had enough of waiting for the national government to act on crypto tax – and has instead moved to introduce a local tax on the crypto activities of its residents.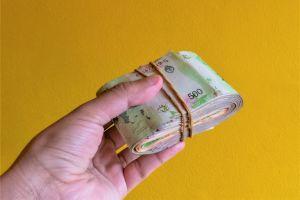 Per CBA24n, the provincial legislature has voted in favor of a new bill that will impose rates of 4% to 6.5% on gross income from crypto-related transactions involving crypto brokers and exchange platforms, with individual traders also obliged to stump up the same amount.
Individuals or corporations in the province who receive payments in cryptoassets in exchange for goods or services will need to hand over 0.25% to the provincial tax authorities.
The media outlet claimed that other provinces – or even the national government – could follow Córdoba's lead in the months ahead.
The move is not the province's first foray into crypto-related tax regulation. In 2017, lawmakers levied a 15% flat-rate tax on annual profits garnered from crypto trading.
However, it appears not everyone has welcomed the new tax, with some experts warning it may be unworkable – and could drive startups out of Córdoban cities.
La Nacion quotes a tax consultant named Marcos Zocaro, as stating,
"Increases in the tax burden [on companies and individuals] can be dangerous, because not only could they scare away investments in the sector, but it will also drive many operations that make use of crypto under the radar."
The consultant added that the new laws spoke of "digital assets," but failed to create a distinction between cryptoassets like bitcoin (BTC), security tokens and fiat-backed stablecoins – adding that the categories were "clearly not the same."
___
Learn more:
Crypto and Tax in 2021: Be Ready to Pay More
Bitcoin & Crypto Taxes In US: When to Sell and When to Hodl
Over 70% of Surveyed Argentinians 'Interested' in Crypto
Bitcoin Pay Gets Traction in Venezuela While Crypto Gathers Pace in Argentina
Idea Of Taxing Unrealized Gains Resurfaces As Money Printing Intensifies
---