Analysts Say the Blockchain Can Be Part of the Climate Change Solution – This New Project Has Investors Excited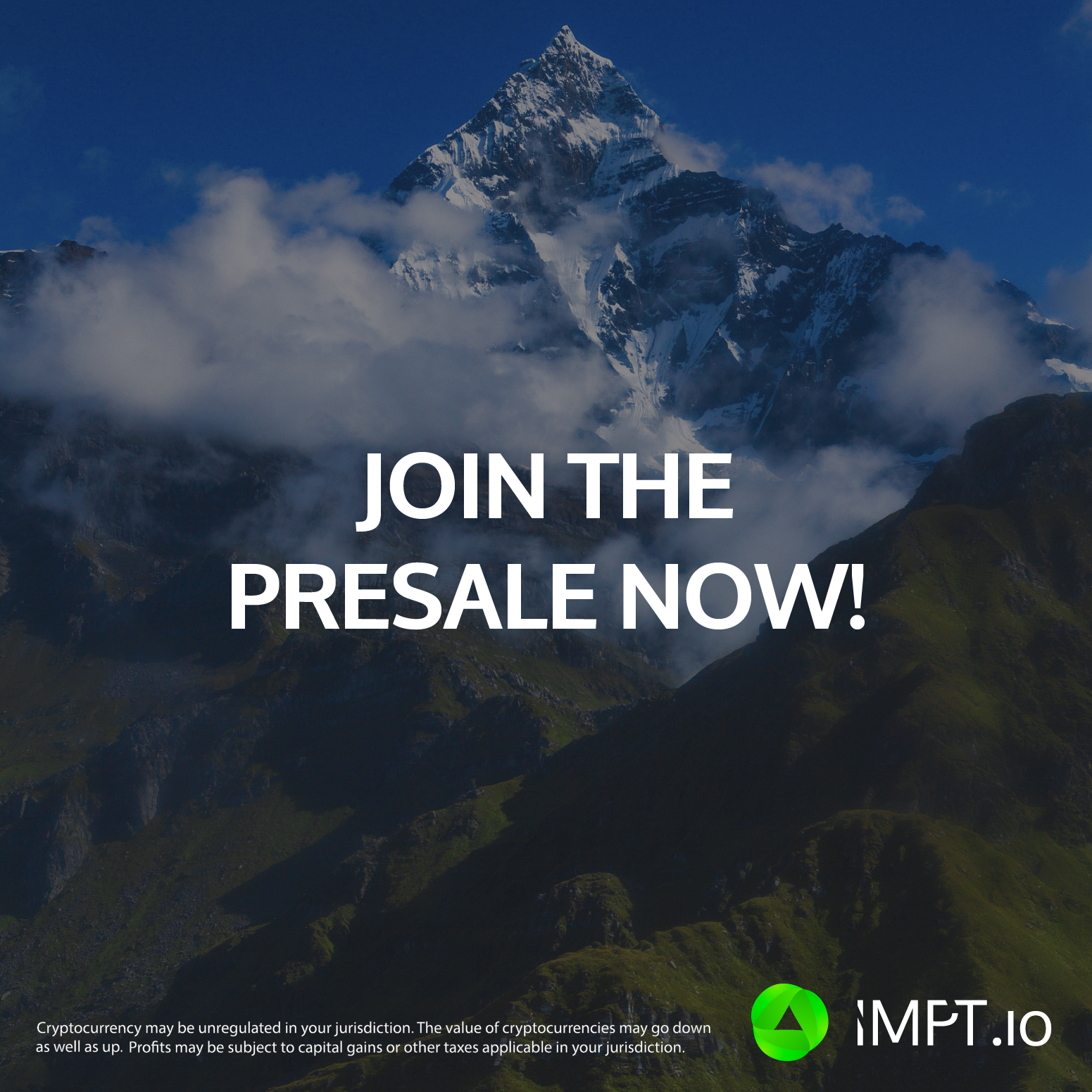 Disclaimer: The Industry Talk section features insights by crypto industry players and is not a part of the editorial content of Cryptonews.com.
The IMPT presale has now raised over $13.2 million in funds, just over a month since beginning. This figure puts the Ethereum-based carbon-credit marketplace on course to reach its overall target of $25.98 million, with the market's growing appetite for ESG investments helping it to gain momentum.
As of writing, the sale is currently offering 1 IMPT at a price of $0.023, yet this is due to rise to $0.028 once it enters its third and final stage. From there, IMPT will ultimately list on exchanges, something which should give it a big price boost and help investors record a profit.
Analysts Say the Blockchain Can Be Part of the Climate Change Solution – This New Project Has Investors Excited
Investors can join the IMPT presale by visiting IMPT.io and connecting their Wallet Connect or MetaMask wallets. They can use either ETH or USDT to buy the IMPT token, which will have a total maximum supply of 3 billion, with the presale offering 60% of this total to the community.
Rising numbers of investors have taken this opportunity to participate in the sale, which began on October 3, and has passed numerous milestones en route to raising over $13 million. It raised $150,000 within its first 24 hours, before reaching $550,000 within 48 hours, $1 million within 72 hours, $2 million within five days, $3 million within a week, and also $4 million in 11 days.
IMPT has its fundamentals to thank for being able to attract such a sizeable investment in such a short space of time. Running on the Ethereum blockchain, it will enable consumers to shop via a network of "thousands" of retail brands, all of which devote a slice of their revenues to environmental initiatives.
As such, users will be able to support the development of eco-friendly activities and projects simply by spending money online. At the same time, they will receive the IMPT token as a reward for purchasing items through the IMPT platform, with these tokens enabling them to acquire NFT-based carbon credits.
Once acquired, these credits can then be traded on IMPT's marketplace, while they can also be retired. This means that they will be taken out of circulation and be used to increase a user's IMPT.io score, which tracks his or her carbon footprint and environmental impact.
The use of rewards will incentivize consumers to shop in a more environmentally aware manner, choosing brands on IMPT's platform rather than retailers elsewhere who may or may not support green projects. On top of this, IMPT's use of the Ethereum blockchain will help make the market for carbon credits more transparent, seeing as how its NFT-based carbon credits will be viewable on Ethereum.
Indeed, opaqueness has been a problem for the carbon offset market for several years. And it's because IMPT promises to help rectify this that it has helped attract ESG-minded investors.
After the Presale
While IMPT hasn't yet announced any exchange listings to come after the presale ends, there's little doubt that these will be confirmed soon enough, especially given how much the sale has already raised.
And when the listings do come, early investors should be in line for some market-beating gains. In fact, numerous presale coins have gone on to beat the market comfortably this year, with Tamadoge (TAMA) rising by as much as 1,800% after listing, and with Battle Infinity (IBAT) increasing by 260% in August in comparison to its presale price of $0.015.
And with IMPT having fundamentals at least as strong as the two projects above, its native token could post some significant gains when it lists next year. It could also help thousands of people (if not more) reduce their carbon footprints and have a positive impact on the Earth's environment.
---