Altcoins See Early Optimism After Thursday Massacre, Litecoin Up 10%
Following the massacre in the broader crypto market on Thursday, major altcoins have already started to recoup some of their losses, with some cryptoassets now showing positive returns over the past 24 hours.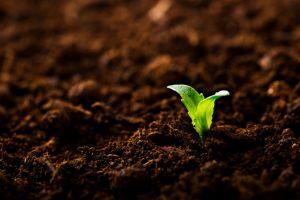 Despite a sea of red in the crypto market, altcoins such as litecoin (LTC), tezos (XTZ), and stellar (XLM), were among the first to return to green after the sell-off, posting 24-hour returns between 3% and 10%.
In addition, cautiously optimistic trading also drove Ripple's XRP higher today, although the recent market bloodbath now means that the popular cryptocurrency has lost about 96% of its value from the all-time high in January 2018.
Top 15 coins: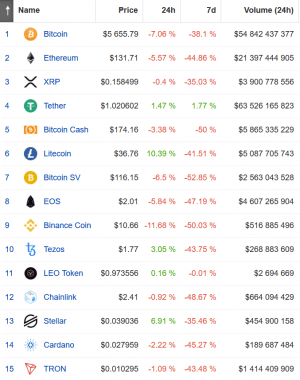 Litecoin has performed well today (+10%, 13:05 UTC), so far recouping about half of its losses from yesterday. However, the asset looks similar to XLM from a charting standpoint, with previous support found around the USD 38 level now becoming resistance for the price.
XLM also turned out to be one of the strongest performers, with a 24-hour gain of nearly 7% to USD 0.039. However, that's still down from levels seen earlier in the trading day, when the asset managed to almost regain its entire loss from yesterday, before falling back down.
Despite today's gains, however, the coin still remains below its lows from December last year, which has now become an area of resistance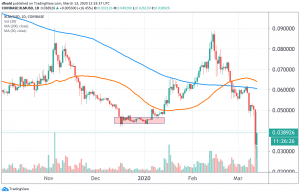 Although it is unclear what specifically is driving the rally in these altcoins, one theory is that severe network congestion on the Bitcoin and Ethereum networks has led some crypto users to consider other and faster alternatives for making transactions.
Meanwhile, many altcoins also remained deep in red after the market rout yesterday, with decentralized finance (DeFi) leader MakerDAO (MKR) seeing the biggest losses in the top 50 coins by market capitalization, still down almost 22% over the past 24 hours. The losses in MKR come after the lending platform and stablecoin issuer experienced significant turmoil during yesterday's market sell-off, as reported earlier.
As of press time on Friday (13:05 UTC), both bitcoin and ethereum also remained in red for the day, posting 24-hour losses of 7% and 6%, respectively, after experiencing their worst and second-worst trading day in history.
---