Bitcoin at USD 5K: Panic Selling, Altcoins Bleeding, Long-Term Bulls Still Positive (UPDATED)
Disclosure: Crypto is a high-risk asset class. This article is provided for informational purposes and does not constitute investment advice. By using this website, you agree to our terms and conditions. We may utilise affiliate links within our content, and receive commission.
The downturn in the crypto market just accelerated, but the long-term bitcoin (BTC) outlook seems intact.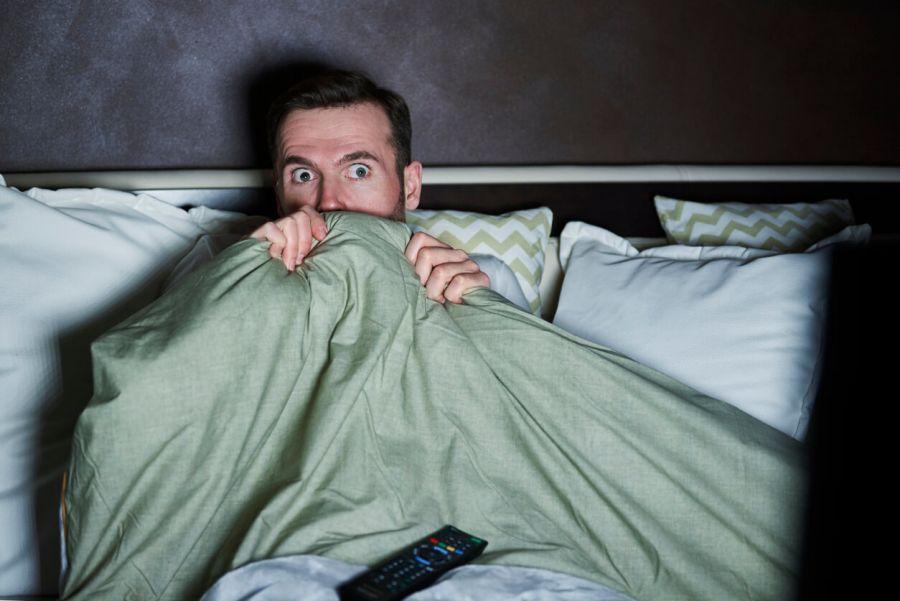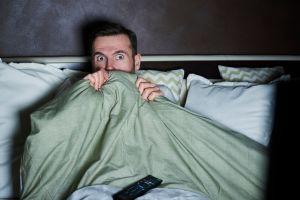 On Friday (04:59 UTC), bitcoin trades at USD 5,037, down 34% over the past 24 hours. The move occurred amidst erratic trading in digital assets, with the price reaching as low as the USD 4,000 level (and even going below this level on some exchanges) before recovering. BTC is also down 44% in a week, 49% in month, trimming its annual gains to 34%.
The significant slump in bitcoin prices was accompanied by even larger selling in major altcoins, with ethereum (ETH) dropping 36%, XRP falling 29%, and litecoin (LTC) trading 34% lower over the same time period.
BTC price chart: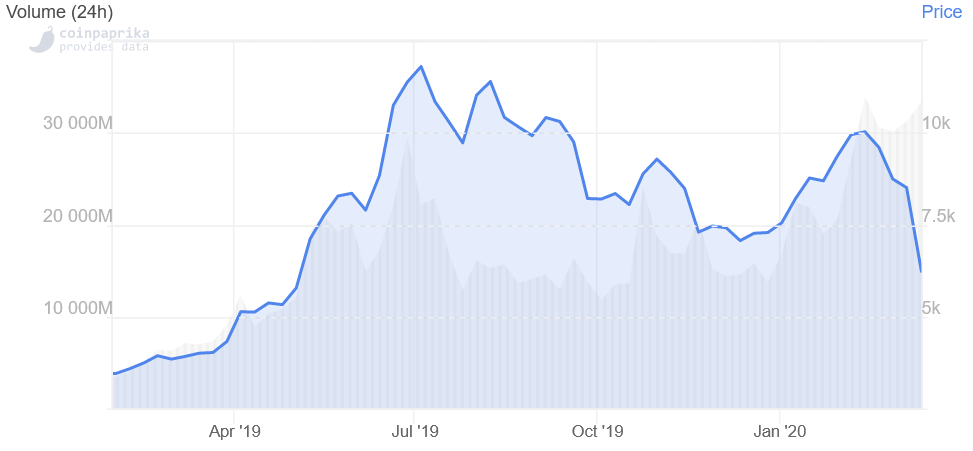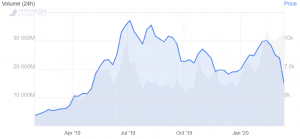 Reacting to the sharp fall, Vijay Ayyar, Singapore-based head of business development at crypto exchange Luno, told Bloomberg that "Investors are moving out of any risky assets."
"Even though Bitcoin is compared to gold as a safe-haven asset, it's very under-penetrated and is considered more as a risky asset to hold at this point," Ayyar added.
Sharing the same sentiment was Jamie Farquhar, portfolio manager at London-based crypto firm NKB, who told Reuters "We've seen de-risking across all asset markets. Bitcoin is certainly not immune to that."
"If you compare the traditional markets to the BTC market cap of USD 140 billion it is difficult to consider bitcoin as a safe haven at this time," added Jonathan Leong, Co-Founder, and CEO of fintech BTSE. Meanwhile, according to Ross Middleton, Chief Financial Officer at DeversiFi, a decentralized exchange, "bitcoin will show its safe-haven credentials over a longer time horizon once this move has bottomed out, or at least prove uncorrelated to other asset classes."
"This crash has come out of nowhere. It might be linked to poor stock market performances, but I don't know. All I do know is that a lot of people are buying tokens right now. Perhaps for some traders, this could be an unexpected opportunity to buy low and then sell high at a later date," blockchain business consultant Lee Jong-cheol, in Seoul, South Korea, told Cryptonews.com.
Meanwhile, Yakov Barinsky, CEO of HASH CIB, a crypto investment company, said that the recent sell-off wasn't unexpected given the current situation in the global markets. He estimated that the selling pressure might increase even more, but it's "temporary for bitcoin."
"All of the unfolding news – both the financial and economic downturn as well as the monetary/fiscal reactions by authorities – are bullish for crypto in the longer term, in our view. That's what matters, rather than short to mid-term implications," the CEO stressed.
The crypto market crash occurred as oil – one of the most beaten-down assets this week – crashed down another 7% for the day, and the US S&P 500 futures pointing to an opening 4.8% lower for the stock market. The traditional safe-haven gold, meanwhile was one of the least changed assets during the market panic, trading down a mere 1.4% for the day.
"As we have just experienced a market-wide panic possible to high leverage used by some market participants to "FOMO" into the market at the beginning of the year to buy the expectation of bitcoin halving, created a cascading effect when the market panics. Today's market plunge is driven by strong irrational behavior translating to an immediate downside reaction and drying up the market buy-side liquidity very quickly. We expect the market to return to a more rational level to bring back to a healthy level at least in the short term. In the longer term, we are still very bullish on the cryptocurrency market in general," Johnson Xu, Chief Analyst at TokenInsight, a token data and rating agency, told Cryptonews.com.
However, despite a major crash, the bitcoin dominance – or bitcoin's share of the overall crypto market capitalization – is once again up, reaching levels not seen since late January, as most altcoins are seeing even heavier selling. The dominance figure stood at roughly 65%, up from a low of around 62% in mid-February.
Ryan Selkis, CEO of crypto researcher Messari, said earlier this week that Outside of BTC and ETH, I'd expect a late 2018 caliber bloodbath. Nothing else is critical to own or hold right now outside of these two assets, and in a market that may go down 20, 30, 40%, with an unknowable negative human toll (both health and economic wellbeing), the parlor games of the shitcoin casino are over."
"We believe bitcoin will continue maintaining its dominant position in the market, high-quality altcoins will reflect some of the value to its price in the long run. Bitcoin's up and down can drive changes to the market sentiments on altcoins," Johnson added.
As for the Bitcoin mining, Chief Analyst at TokenInsight said that if the market downturn sustains longer than miners expected, some of them will close shop and eventually cut losses.
Given that bitcoin has been widely seen as a hedge against risks in the banking system, many traders are surprised that the digital asset is now selling off just like the stock market. The large and unexpected moves in the bitcoin price were noted by several leading personalities in crypto who shared their thoughts with the community.
Among them was economist and crypto trader Alex Krüger, who said that bitcoin is currently trading like "the exact opposite" of a safe haven, although he noted that stocks are seeing even larger relative declines:
Similarly, the widely followed Twitter user @LightCrypto also said that bitcoin is "mirroring risk assets" and that anyone who ignores this is "beyond saving":
Meanwhile, some also urge people to take a deep breath and remember that the current market reaction may just be "a short-term shock":
____
Other reactions:
_____
With additional reporting by Sead Fadilpašić, Tim Alper, and Linas Kmieliauskas.
---