AI Crypto Signals and Trading Alpha Made Easy with This New Crypto Platform – Best Low Cap Gem?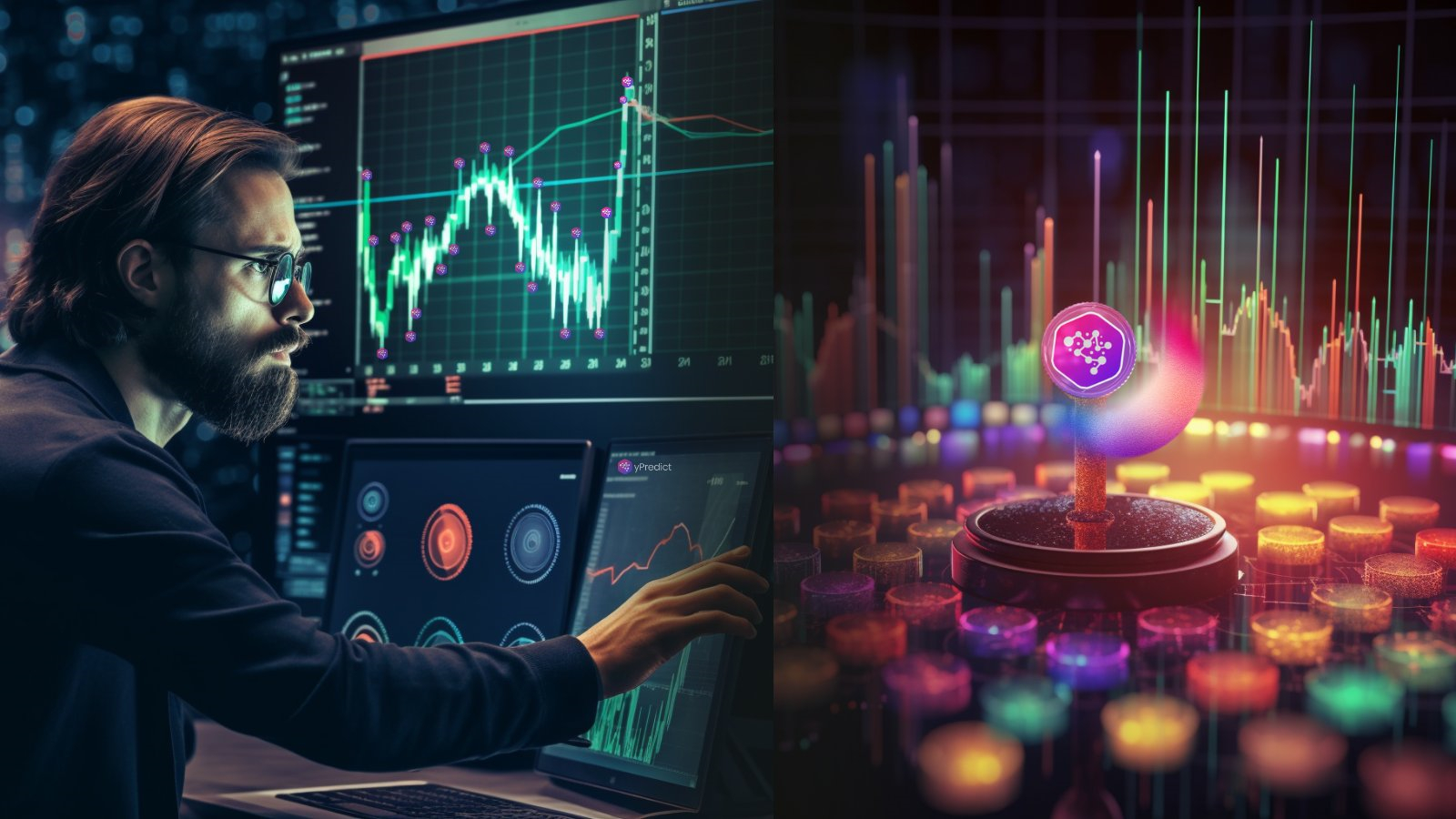 Step into the future of trading with yPredict, a new crypto platform that combines the power of AI with the dynamism of the blockchain.
With its native $YPRED token, yPredict is spear-heading an innovation revolution in the crypto market.
Brought to life by elite Machine Learning minds, yPredict employs a high-tech combination of AI and data analytics, providing retail traders with a competitive edge previously reserved for VC analytics.
Spotting emerging trends, generating real-time signals, recognizing patterns, and offering sentiment analysis, yPredict is the key to unlocking the next big thing in crypto. And with the $YPRED presale underway, now's the time to hop onboard.
Moreover, the platform creates a decentralized marketplace for AI trading models, where experts can monetize their predictions and research, providing an additional layer of income potential.
$YPRED Tokens: Powering a Versatile Crypto Trading Ecosystem
Issued on the Polygon blockchain, $YPRED tokens drive yPredict's ecosystem.
Token holders gain access to premium features through a subscription paid in tokens, not only creating steady buy pressure but also rewarding holders with 10% of the fees.
This ingenious model reduces sell pressure while incentivizing long-term investment.
With the presale in full swing and the value of $YPRED set to rise, this is the opportunity retail traders have been waiting for - and the explosive traction has seen yPredict rank in the top crypto presales of 2023.
Embracing the $YPRED Revolution: The Perfect Time to Leap into the AI-infused Future
In a rapidly evolving market where AI-powered tools are becoming the norm, yPredict stands out.
It offers an impressive array of features designed to empower traders and a presale that's garnered significant attention.
The platform, powered by deep data analysis, provides traders with the golden opportunity to discover the next big thing in crypto.
Already, the presale of $YPRED has gathered an impressive $1.9 million, progressing into its 6th stage.
With a current presale price of $0.09 and a potential listing price of $0.12, this offers a lucrative 33% paper gain - offering a lucrative value proposition to investors.
Unveiling yPredict's Game-Changing AI-Powered Crypto Price Prediction System
yPredict's price prediction system is a game-changer - it offers unrestricted access to institutional-grade crypto price predictions, attracting a high volume of traffic to the ecosystem.
With additional AI-powered features like signals, breakouts, pattern recognition, and social/news sentiment analysis, yPredict is the platform to watch.
Harnessing the Power of $YPRED Tokens
$YPRED tokens are the lifeblood of the yPredict platform - to access premium features, users pay a subscription fee in $YPRED tokens, with 10% of these fees distributed to existing token holders.
This innovative approach encourages token holders to hold onto their investments, further reducing sell pressure.
Token holders can also stake their tokens in pools for monthly rewards, making $YPRED tokens an excellent long-term investment.
With the growing adoption of AI in crypto trading and the recovering crypto markets, securing $YPRED tokens during the current presale offers significant upside potential.
This makes the platform an attractive opportunity for investors.
A renowned crypto start-up/presale YouTube analyst, Jacob Crypto Bury, has predicted at least a 10x increase for $YPRED, adding to the presale's anticipation.
Whether you're a seasoned trader or a newbie looking for your first big break, yPredict is the platform that brings you into the future of crypto trading.
Harness the power of artificial intelligence and transform your trading strategy with this futuristic platform.
Ready to dive in? Join the presale now and get your $YPRED tokens at a discounted price.
Be part of the AI revolution and let yPredict unlock your crypto trading potential!
Visit the yPredict website or connect with yPredict on Telegram to learn more about this incredible opportunity.
Don't miss out – the future is here, and it's yPredict.
Disclaimer: Cryptocurrency projects endorsed in this article are not the financial advice of the publishing author or publication - cryptocurrencies are highly volatile investments with considerable risk, always do your own research.
---