a16z Lays out Regulatory Proposal as SEC Chief Focuses On Consumer Protection
Disclosure: Crypto is a high-risk asset class. This article is provided for informational purposes and does not constitute investment advice. By using this website, you agree to our terms and conditions. We may utilise affiliate links within our content, and receive commission.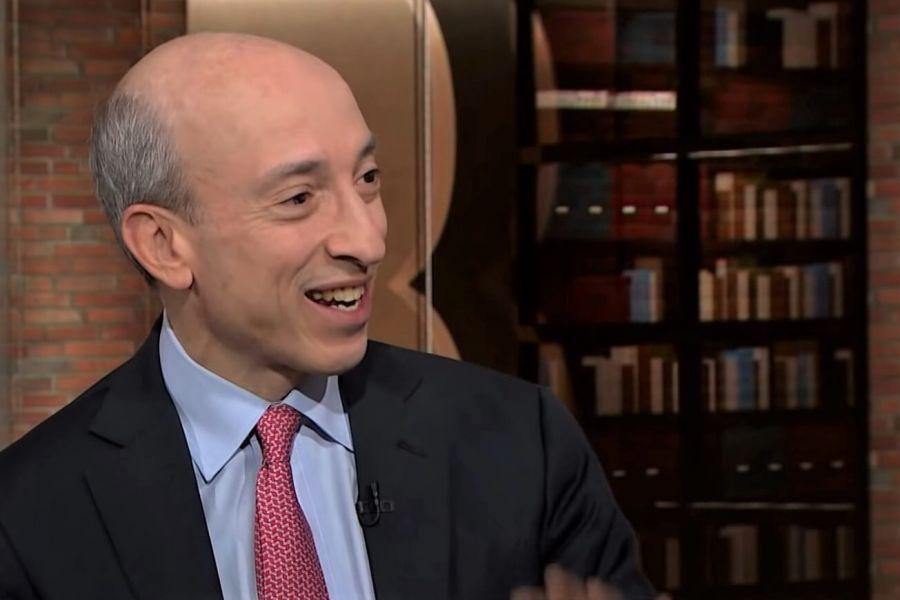 While it "would be up to Congress" whether to enact a China-style crypto crackdown in the US, crypto industry players keep coming forward with their own proposals.
The US Securities and Exchange Commission (SEC) Chairman Gary Gensler has ruled out the possibility of enacting a China-style crypto crackdown in America. He was responding to questions in a hearing in Congress where a Republican lawmaker asked if "a China-like prohibition was on the table in the United States."
The SEC chief replied that the government was focused on "ensuring that the industry adheres to the investor and consumer protection rules," as well as "anti-money laundering regulations and tax laws."
While he conceded that any China-like move to marginalize crypto in favor of creating a clear run for a digital dollar "would be up to Congress," he called on exchanges to register with the SEC. He reiterated his previous claims that "most" crypto tokens were securities, per the SEC's definition. He also took yet another sideswipe at stablecoins, claiming once again that they are "like poker chips at a casino" and "can present […] wide systemic risks." This echoed comments the SEC chief made on the matter late last month.
Gensler spoke out about "decentralized platforms," claiming that even these had "a centralized protocol." He added that decentralized exchanges "don't take custody in the same way" as a more conventional crypto exchange might, "I think those are the places that we can get the maximum amount of public policy."
The crypto-specializing lawyer Grant Gulovsen was nonplussed by the attention the community has been giving to Gensler – and the level of concern some have expressed over his stance on all things crypto-related.
https://www.twitter.com/gulovsen/status/1445595712763228170
Some companies, though, appear reluctant to sit and wait for lawmakers and regulators to make up their own minds about crypto regulation – and would prefer to grasp the nettle by offering their own thoughts on the matter.
The venture capital powerhouse player Andreessen Horowitz (a16z) posted the thoughts of three of its AH Capital Management staff on its website, in response to a request for ideas from the Senate's Banking Committee.
The authors suggested four major courses of action pertaining to decentralized finance (DeFi), decentralized autonomous organizations (DAOs), regulatory oversight, and tax-related matters. These are as follows:
Consumer Protection and Inclusion. Policymakers should "establish a cohesive strategy for advancing consumer protection" by creating a "disclosure-based supervision regime under the Consumer Financial Protection Act."
DAOs. These "still lack uniform legal recognition to conduct basic organizational functions such as filing and paying taxes," as well as banking and legal protocols. Using existing tax reporting tools, regulators could "create a lightweight framework around the off-chain legal status of DAOs" and "harmonize" the regulatory approach to DAOs.
Harmonization. Regulatory "fragmentation and overlap" is a stumbling block. Instead, regulators should strive to iron this out, while the industry should respond with "the establishment of an industry self-regulatory organization" – with a technical oversight body also set up.
Tax Reporting. While "centralized" bodies can be taxed under existing laws, the same is not true of certain "actors" with no "ability to comply" (presumably node operators and miners – those under threat from the infrastructure bill). Instead, the authors suggest creating "sensible rules of taxation as it relates to digital assets."
The authors wrote that they had gone public with their proposals as they "also want to share our proposals with the wider community, in the hope that this can help catalyze a conversation around the future of digital asset legislation and regulation."
Meanwhile, some lawmakers want to ensure that government red tape does not stifle innovation in the United States. Congressman Patrick McHenry has launched a draft bill that, if passed, would stop the SEC from interfering with tokens and their developers for a period of three years.
He submitted his proposal via the House's Committee on Financial Services. If accepted, the measure would see an amendment made to the much-maligned Securities Act of 1933 and create a "safe harbor" for developers to work within before their projects fall under regulatory scrutiny.
____
Learn more:
– Aussie Senator Says Crypto, Blockchain Legislation May Be Passed Next Year
– More Crypto Regulation May Be on its Way in South Korea, Japan

– Regulator is Like a 'Bulldozer' but Crypto is 'Resistant to State Control'
– Brace For 'Really Volatile' 6-12 Months in Crypto Regulatory Sphere – Novogratz
---