OpenSea NFT Marketplace Review (2023)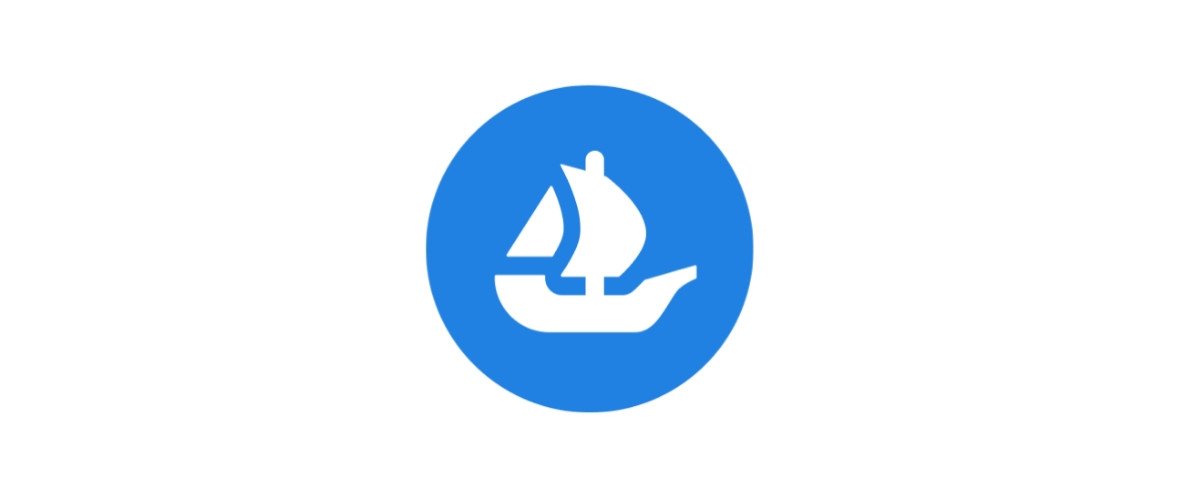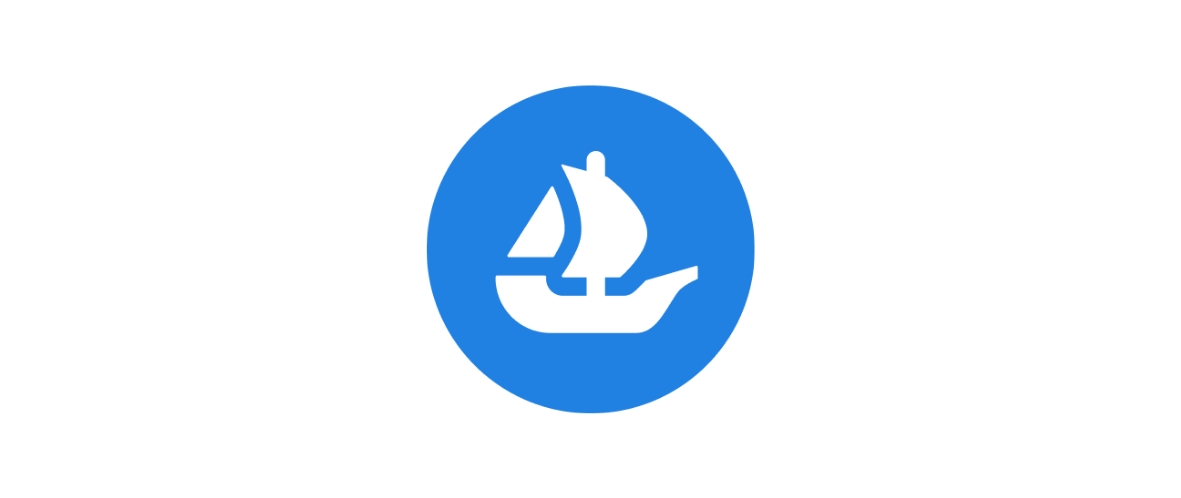 Non-fungible tokens, or NFTs for short, are some of the most popular assets around the world. Following the ever-expanding popularity of cryptocurrencies, it seems like they are set to be around for a long time to come! Some of those tokens come with an array of benefits for collectors, which makes them a valuable commodity as well as great collection pieces.
Obtaining those NFTs without minting them yourself requires the use of an NFT marketplace. Today, there are hundreds of these available, but OpenSea was the world's first marketplace. As a result, it is one of the most trusted and widely used online marketplaces that hosts a wide array of niche as well as mainstream NFT projects.
In this OpenSea review, we assess the OpenSea marketplace and give you an unbiased opinion of how it compares to the wealth of other NFT markets available to investors today.
NFTs and OpenSea
NFTs are quickly becoming a commodity of choice in the crypto world, and there are hundreds of thousands of them to choose from. Some are popular because they look amazing; others are known for their functionality and the fantastic communities that support them. The most common question that remains is: where to purchase these tokens? For many, their first port of call is OpenSea.
OpenSea is the original and arguably biggest NFT marketplace available online today. Established on December 20, 2017, during the very peak of the 2017 crypto craze, and based in New York, United States, it boasts a huge array of projects and pieces and is one of the most trusted marketplaces among both new and old NFT investors. But what exactly makes it so great?
In this OpenSea review, we explore the OpenSea website, its app, and its marketplace. Then, we share our final thoughts on OpenSea's offering as a whole and how useful it might be for investors just like you.
Let's start with the OpenSea website.
OpenSea Review: The Website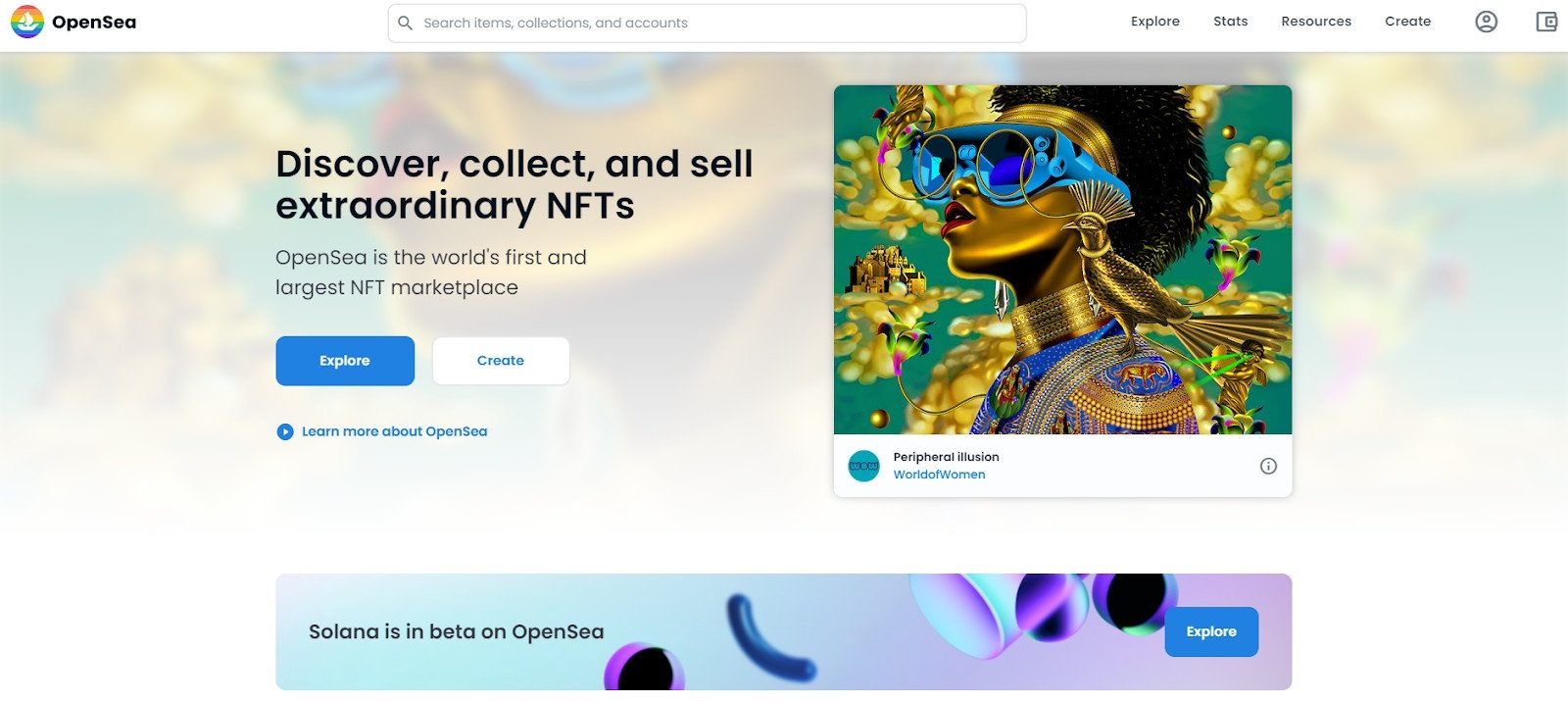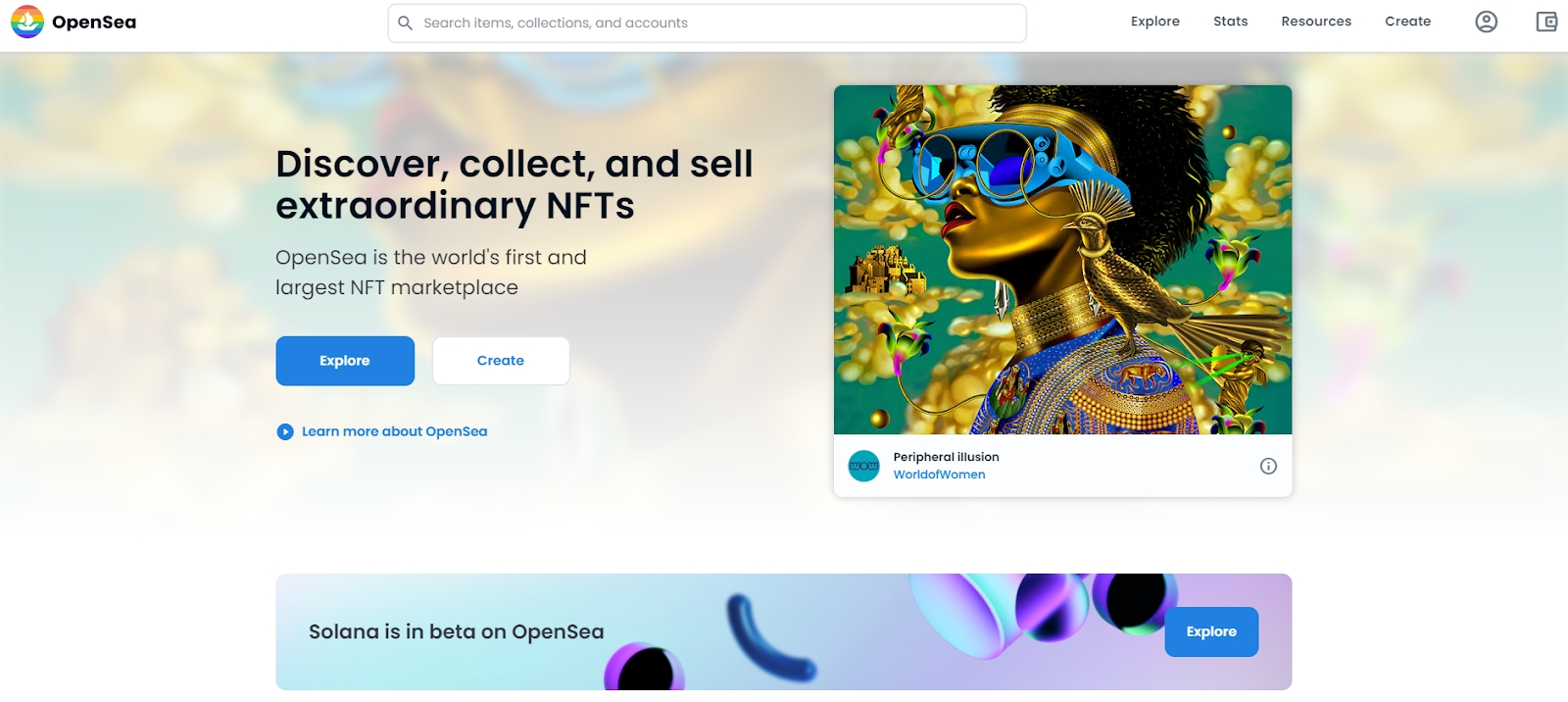 The OpenSea website is the first port of call for NFT investors. Logging into OpenSea takes a matter of seconds, especially if you use a wallet like Metamask. Once connected, you can begin purchasing artwork immediately.
Learn how to set up your OpenSea profile here.
The OpenSea marketplace offers a really simple, user-friendly interface that offers a wide range of filters and categories. This makes it perfect for beginners exploring NFTs for the first time, and also experienced collectors who know exactly what they are after!
Being the largest NFT marketplace available means that there is a huge range of projects and collections, and that takes time to explore. Once you have found the right piece for you, you can easily tailor your profile to display your collection to your friends.
OpenSea Review: The App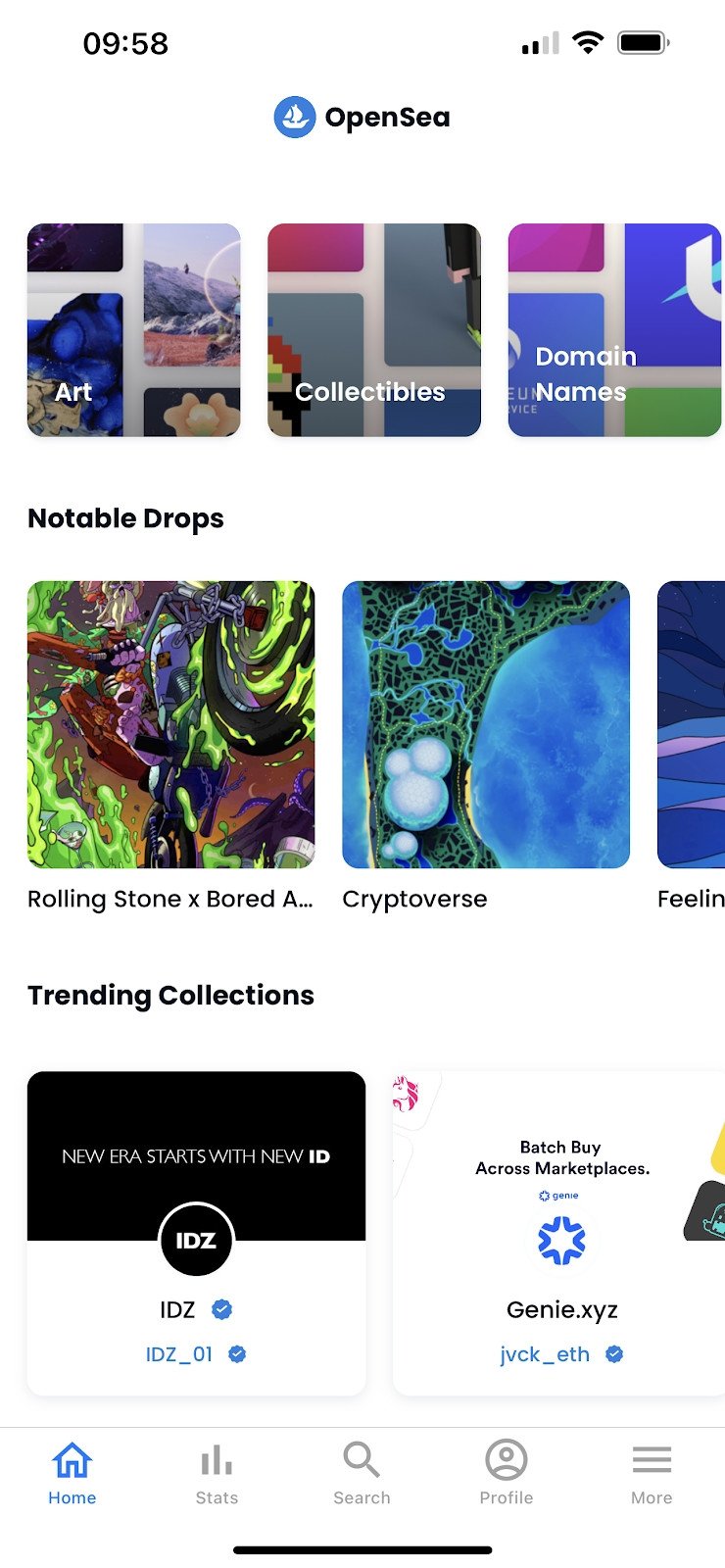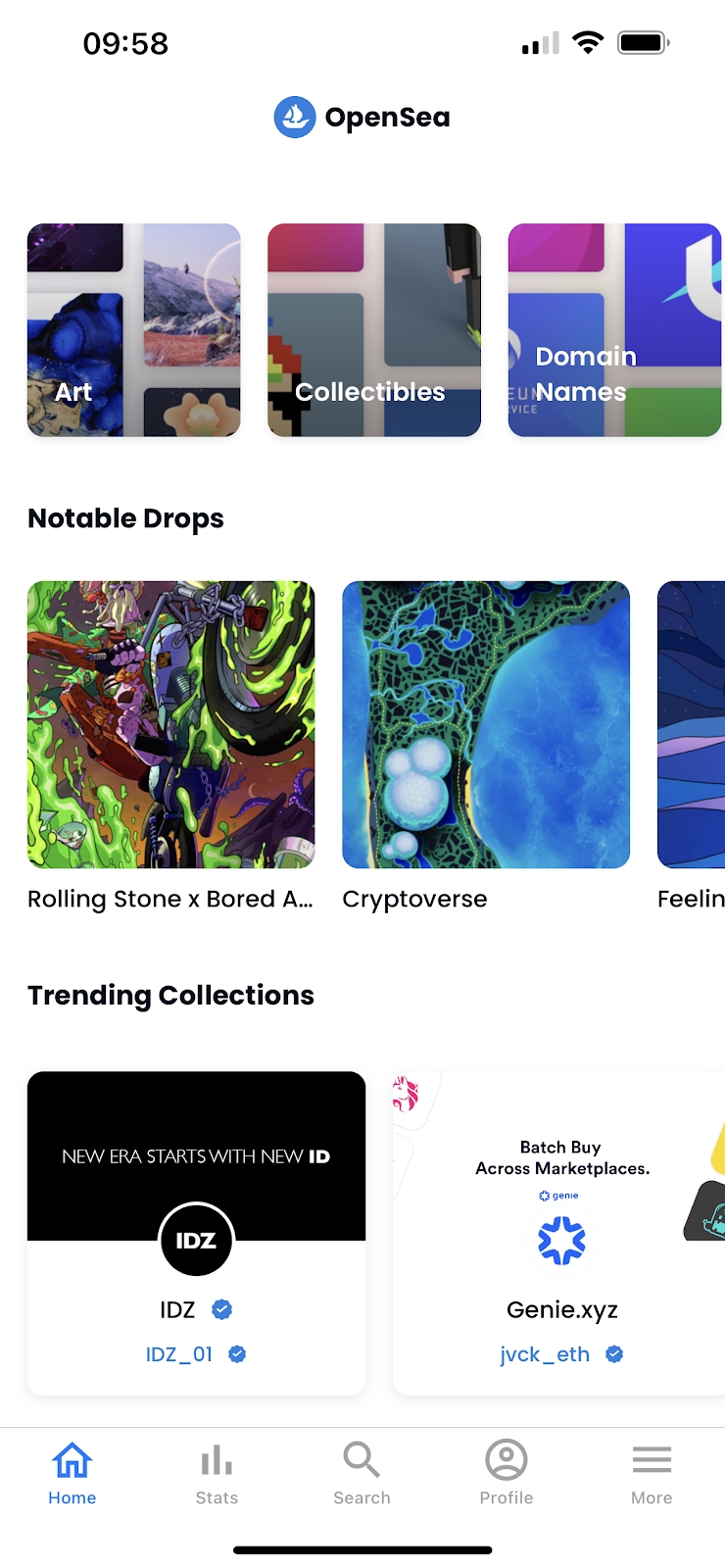 As is to be expected by an established marketplace, the OpenSea app is well streamlined and easy to navigate. Much like the website, it seamlessly connects with your wallet and then displays your full collection and profile.
The app homepage displays an array of collections, including notable drops, trending collections, and most active collections. This lets you stay up to date with what is hot on the app. The stats section takes this one step further, offering a range of detailed rankings and activity from across the marketplace.
As with many NFT marketplace apps, the search function can be a little slow and clunky at times. However, this can be forgiven if you consider the sheer number of projects being searched at any one time. Even though the quantity of search filters has been reduced on the app, there are still plenty available to help you find what you want.
Purchasing an NFT through OpenSea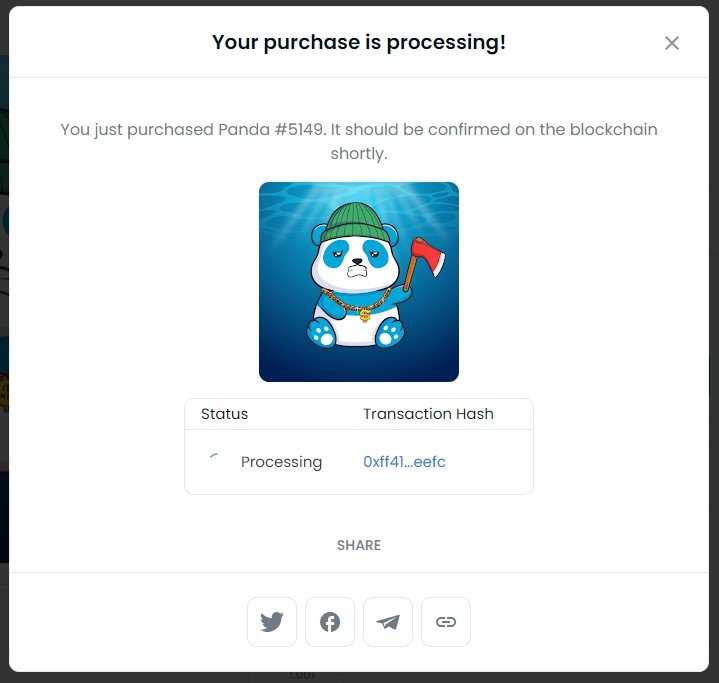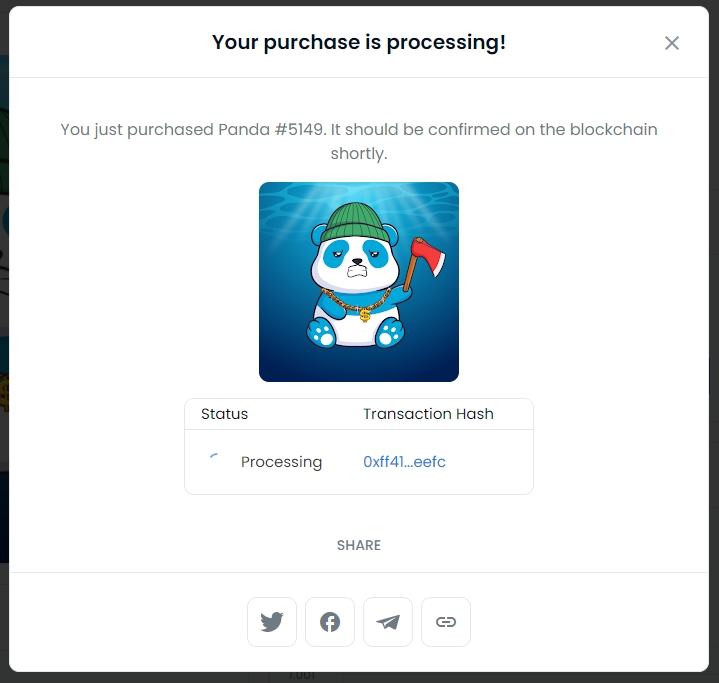 The platform makes finding, and purchasing, NFTs quick and easy across a variety of blockchains, most recently adding support for Solana NFTs.
Please check out our "How To Buy an NFT On OpenSea" guide to learn how to buy NFTs on OpenSea.
The first purchase is a long process that, although straightforward, adds friction to the customer experience. There are lots of pop-ups and contracts that need to be accepted, particularly if need to deposit ETH into Polygon as we did in the aforementioned guide.
It must be noted that not all of these steps have to be replicated after your first transaction, and future purchases are far quicker as a result. As such, be sure to not let this slightly longer process, which may seem intimidating to a beginner, deter you from using OpenSea in the future.
OpenSea: Listing an NFT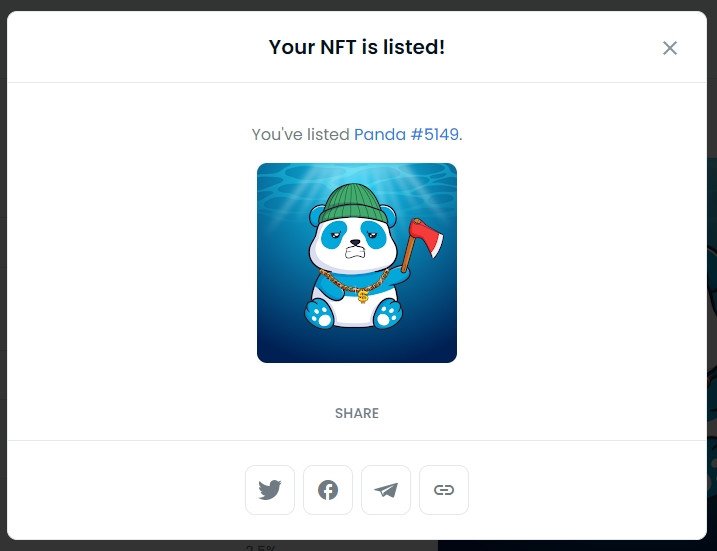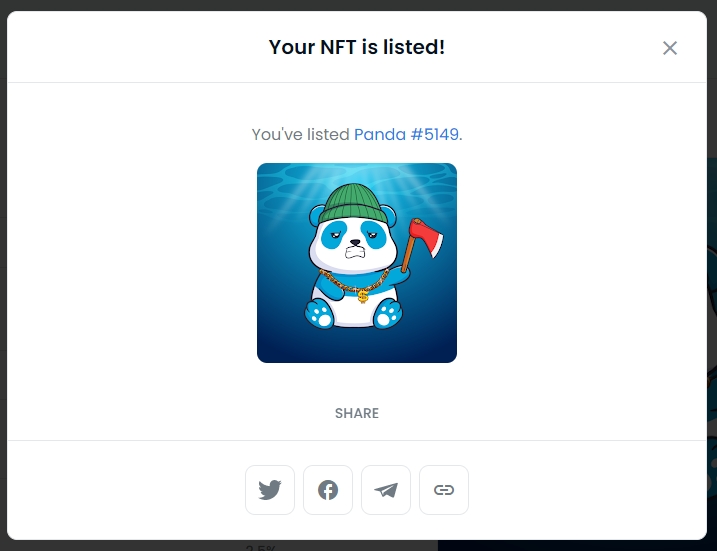 Listing an NFT from your collection back onto the marketplace is a really simple, straightforward marketplace and, as our listing guide shows, can be done in just a few clicks.
Similarly, should you wish to remove the sale from the OpenSea marketplace, this can also be done just as quickly, meaning there is no problem with you floating your NFT and seeing what offers come in for it before making a decision.
Taking 2.5% of every transaction, OpenSea is slightly more expensive than some of its competitors. However, its massive user base, great reputation, and sheer scale of its marketplace mean that OpenSea can demand these fees. Nevertheless, this is definitely something to bear in mind when selling your pieces.
OpenSea Review: Conclusion
As NFTs grow in both value and popularity, it is vital that you are aware of different marketplaces and whether they are right for you. Being established and straightforward, OpenSea is a go-to for many NFT beginners and veterans, and rightly so.
It makes searching for, buying, and listing NFTs really simple, and in just a few clicks, you are up and running with very little hassle, building your portfolio and joining some amazing communities.
As discussed, OpenSea does have its downsides, namely its fees on the seller side. However, the pros outweigh the cons, and I would personally recommend OpenSea to anyone looking to dive into or expand their NFT knowledge and collection. There is a reason they have remained at the top for so long, and it looks set to continue into the future.