Zebpay: There Are Too Many Crypto Exchanges, M&A Inevitable
All competitors are crypto exchange Zebpay's prospective partners as the consolidation is bound to happen, Ankur Agarwal, Australia Head for Zebpay, once major Indian exchange, told Cryptonews.com. Furthermore, he finds that decentralized exchanges are a promising future and the right direction for the community to take, though not the best option at the moment.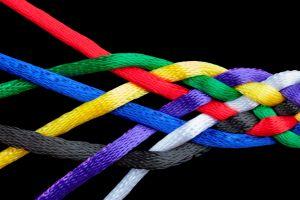 The industry and the world does not need so many exchanges, said Agarwal, adding "we will see consolidation in the near future." Whether it'll happen this year or further down the line, it's "something that has to happen eventually." According to various market data providers, currently, there are at least a few hundred cryptocurrency exchanges.
Zebpay is not the only one claiming that there are too many players in the market. In a recent interview with Cryptonews.com, Ross Zhang, Head of Marketing at the Huobi Group, said that the times will get tougher for the smaller ones as "more and more users [will be] choosing top exchanges": "Given this, I think smaller exchanges will have less room to play in this business."
Meanwhile, after last September's closing of Zebpay in India amidst India's ongoing tightening of regulations, the exchange came out of the crypto winter and expanded to serve 132 countries, and "we continue to seek global markets that offer a growing crypto base and clear regulations." Among the international markets they've researched, Australia, where Zebpay was recently launched, "was way up the charts", as it met all the requirements. This continent remains a key focus area for the near future.
In an attempt to lure more customers, in February 2019, Zebpay introduced a Zero Fee model, as they feel that the fee between 0.1% and 0.5% depending on the volume, which other exchanges charge, "can still be very high for a regular trader."
In a video published this past May, Zebpay CEO Ajeet Khurana explained that the company is committed to finding other sources of revenue, "without adding friction to the system", for example charging for premium services.
Nonetheless, Zebpay is well-capitalized and "has been profitable since inception." The company "continues to be in sound financial health with significant resources committed to international expansion this year," Agarwal said, without providing any numbers.
Zebpay was founded in 2014 and it has "achieved dizzying heights with over 3 million users and USD 2 Billion in fiat transactions," according to the website of the company that offers trading in six major cryptocurrencies.
_______________________
_______________________
When the company announced that it's closing down in India, its 24 hour trading volume stood at USD 642,000, according to CoinMarketCap data. Now, CoinMarketCap and another market data provider Coingecko show different trading volume numbers, ranging from USD 13.490 to USD 22.076. Based on these numbers, the exchange is ranked 226th and 255th by trading volume.
Trading volume on Zebpay:

Also, Zebpay is exploring new avenues and "meaningful opportunities to add value to the ecosystem." That is how they became one of the first global exchanges to have Lightning Network support. They are also, however, keeping their eye on the development of decentralized exchanges as "there would be a time where exchanges get decentralized and there would be an algorithm which replaces an exchange - whereby people are truly trading with other people," Agarwal said.
According to him, technology has come far enough to enable the existence of decentralized exchanges, but these have not become very popular due to speed constraints. A centralized exchange doesn't have that issue. "Today, Zebpay is a centralized exchange but we do believe the future of exchanges is decentralized," Agarwal said.
Meanwhile, in an unspecified future, the exchange is planning to add new features "that would please both a new trader and experienced traders."
---