Huobi Launches New Features, Says Hard Times Ahead for Smaller Players
Disclosure: Crypto is a high-risk asset class. This article is provided for informational purposes and does not constitute investment advice. By using this website, you agree to our terms and conditions. We may utilise affiliate links within our content, and receive commission.
Singapore based major cryptocurrency exchange Huobi Group is about to introduce new features to its clients as it works on its global expansion and forecasts that the times will get tougher for the smaller crypto exchanges.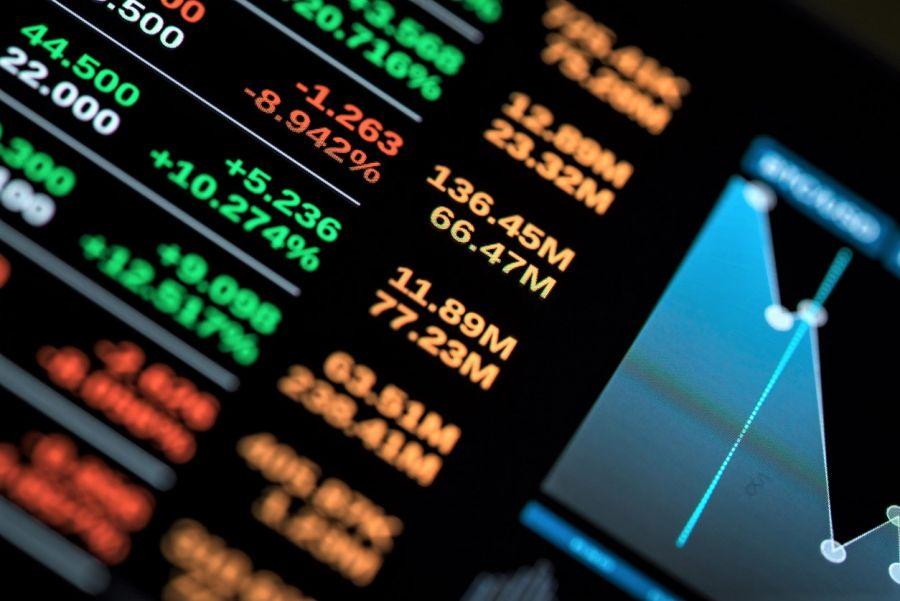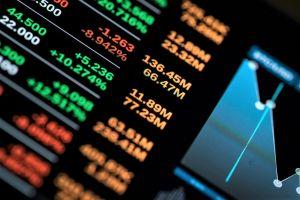 Source: iStock/D-Keine
It was announced yesterday that Huobi FastTrack, a new initiative for launching coins on the Huobi Global platform, is coming on June 13th. The first five coins are included: Origo (OGO), Atlas Protocol (ATP), Fusion (FSN), Fusion (FSN), and Skrumble Network (SKM). Huobi FastTrack will have a weekly voting for users to participate in choosing a coin to be listed on Huobi Global by using the exchange's native token, Huobi Token (HT), and the platform will also include tokens that are discounted 50% or more to select users.
The future will bring new developments for HT, which is up more than 180% this year, while there are also plans for further development and promotion of their over-the-counter (OTC), crypto-to-crypto, and crypto asset contract trading services on a global level.
Ross Zhang, Head of Marketing at the Huobi Group, told Cryptonews.com that 2019 will be another important year for Huobi's global expansion, via their resources such as Huobi Global, Huobi Cloud (Huobi Global's one-stop solution for building your own exchange), and local exchanges. According to Zhang, there will be more comprehensive services offered to countries where there is large demand for cryptocurrencies and where those services are permitted by local regulators. Special focus will be placed on markets like South Korea.
Huobi further announced tiered discounts on trading fees based on users' HT holdings and overall trading volume – the larger the user's holdings are and the more they trade, the more they can save. "As for what else we have planned in 2019 – we'll be keeping that under our hats for the moment."
Moreover, the exchange launched Huobi Prime, their token launchpad, in March 2019. "The user response to Huobi Prime has been extremely strong; all three launches quickly sold out," Zhang said.
However, one of the most important lessons learned was finding the optimal method for coin distribution. He explains that a first-come, first-served approach with a large user group and a limited supply of tokens, produces a small number of users who get what they want. On the other side of the coin, so to speak, through things like partially filling all qualified orders, the coin supply is spread out over too many users, and each order gets only a small fraction of the wanted coins. "We've been finding that a hybrid approach – one that incorporates both methods – seems to work best," Zhang said, adding that they'll keep "experimenting and innovating with Huobi Prime over the rest of the year and beyond."
Huobi is currently ranked as the 9th largest crypto exchange by trading volume, which stood at more than USD 1 billion in the past 24 hours, according to Coinpaprika.com, a market data provider. There are 196 currencies listed on this exchange. Its accumulative turnover has exceeded USD 1.2 trillion.
Trading volume on Huobi


Source: coinpaprika.com
__
Top markets on Huobi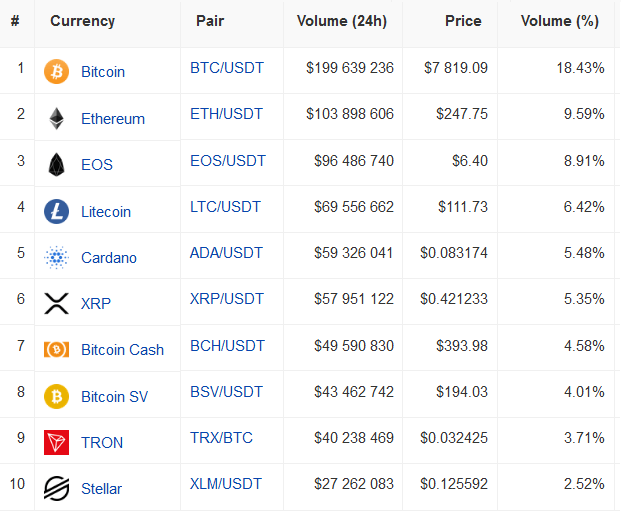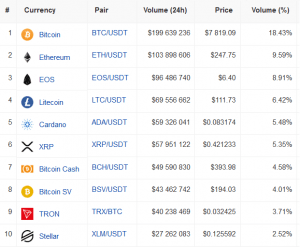 Source: coinpaprika.com
__
Huobi Token price chart:


Source: coinpaprika.com
__
Zhang finds that, among more than 1,000 existing exchanges, the times will get tougher for the smaller ones as "more and more users [will be] choosing top exchanges":
"Given this, I think smaller exchanges will have less room to play in this business."
In the meantime, the Head or Marketing states that decentralized exchanges have issues with performance and liquidity, but Huobi is keeping an eye on them, interested to see how they develop further.
Zhang declined to comment on the company's financial results, how many users they have and what investments they're planning.
Industry trends
According to Zhang, there are three trends to talk about:
First, regulation will have an increasingly larger role "as more regulators start embracing innovations from this industry".
Second, the number of institutional users who get involved in cryptocurrency trading will increase.
As the next year or so will bring new regulatory regimes, Zhang finds that the biggest challenge is also their biggest opportunity – the speed of change. "This is a great and, in a sense, inevitable sign of just how fast cryptocurrency is maturing and growing as an asset class", he says. "Because digital assets are now an established and growing part of the global financial system – and are increasingly popular with retail traders and ordinary people – it is necessary for regulators to make sure that their citizens are adequately protected, just as they often are in more established markets like stocks, bonds, commodities, and forex."
However, governments want to establish an open, transparent, and safe way for people to trade digital assets, since on the one hand, more people are very interested "and, in many cases, passionate," about crypto and blockchain, and on the other, "blockchain and digital assets are shaping up to be one of the most important and transformative technologies of the 21st century."
---