Why Lack of Clear Crypto Regulation Leads to Land Grab by US Agencies: Senator Toomey
Disclosure: Crypto is a high-risk asset class. This article is provided for informational purposes and does not constitute investment advice. By using this website, you agree to our terms and conditions. We may utilise affiliate links within our content, and receive commission.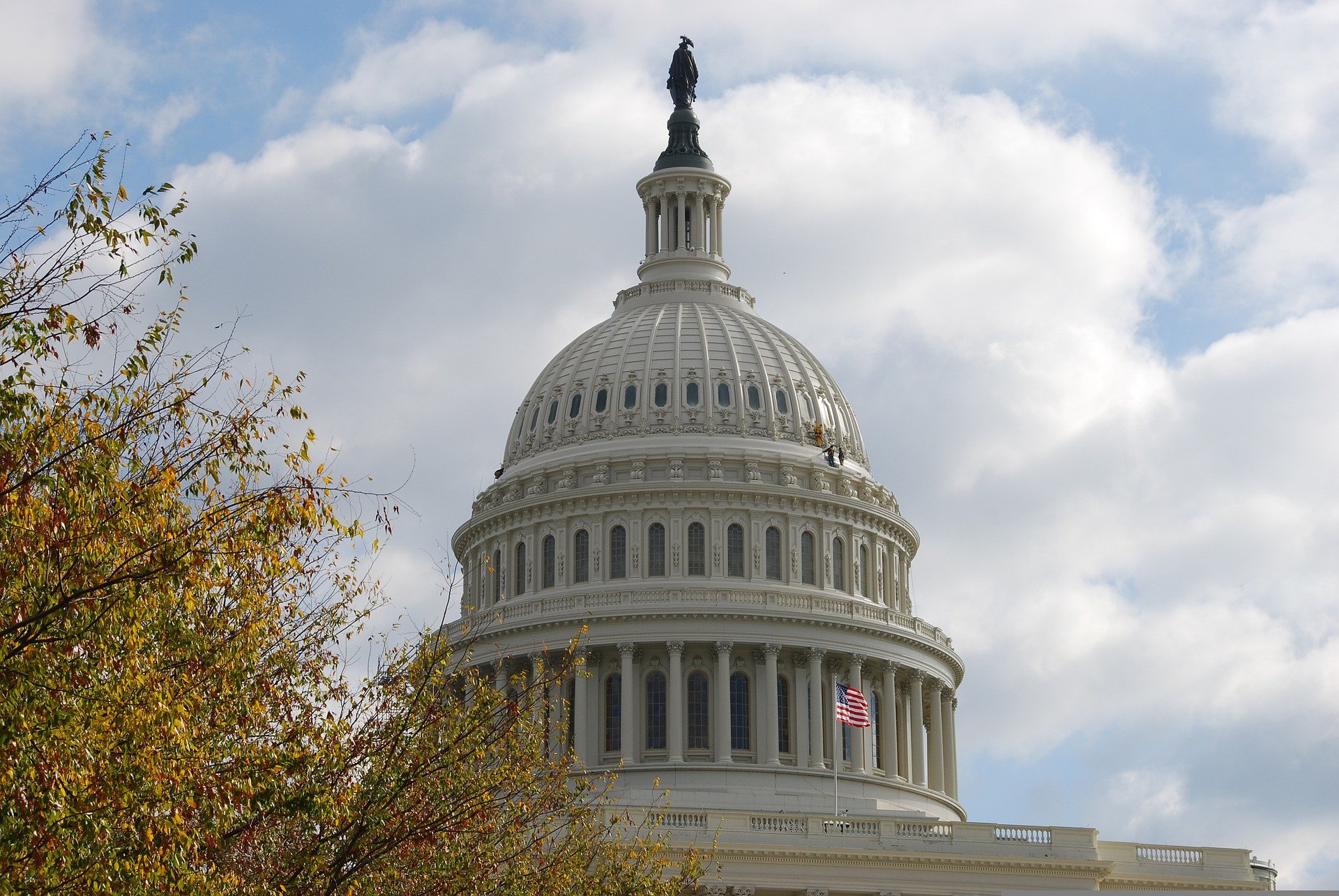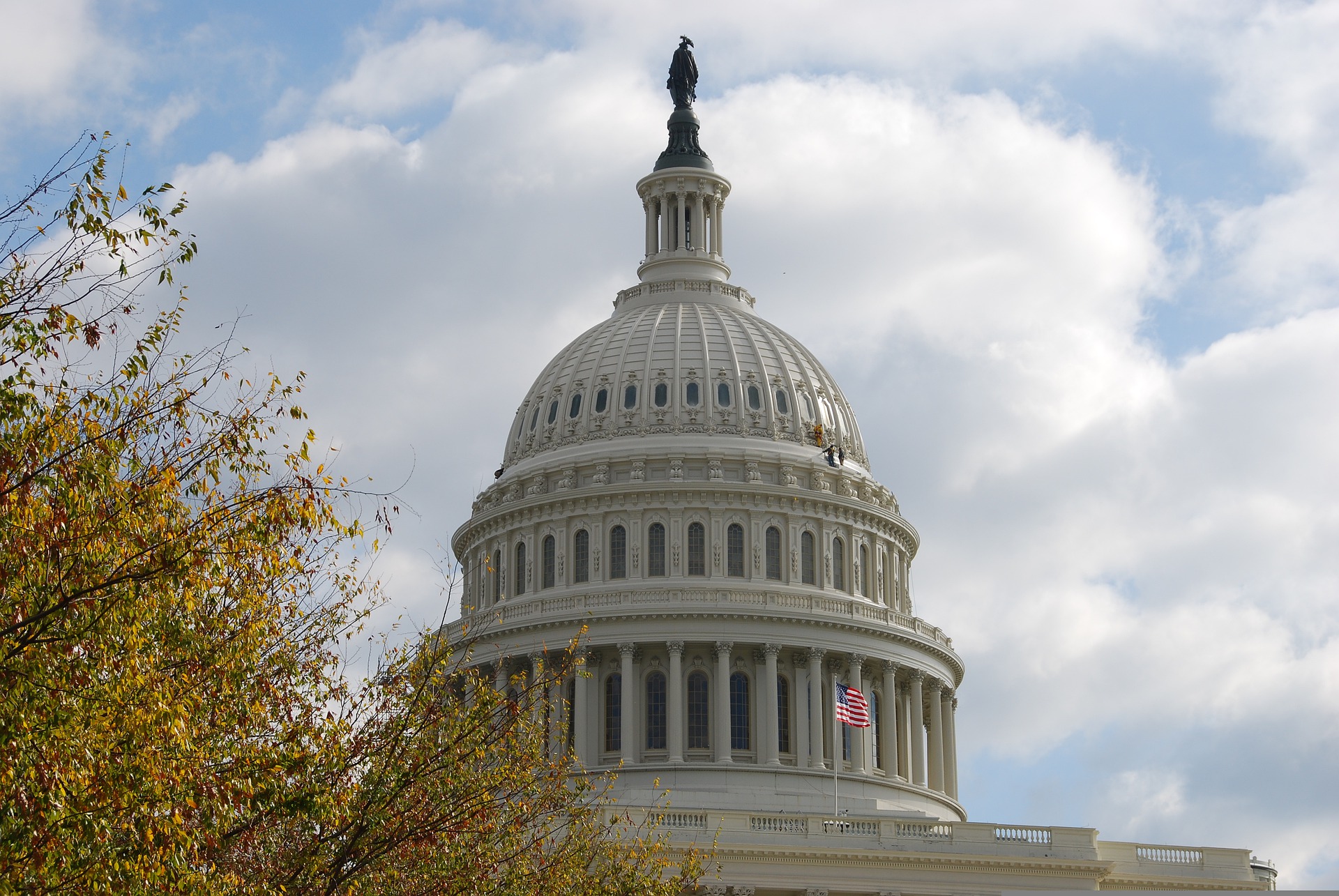 The absence of clear cryptocurrency regulations in the US has resulted in a free-for-all among regulators trying to "grab authority" for themselves, according to Senator Pat Toomey. Speaking on Bloomberg's Odd Lots podcast, the Republican lawmaker called on Congress to establish "legislative guidelines" for the cryptocurrency industry, in order to "create an environment" for it to "thrive" and attract wider adoption.
Toomey also took issue with the stance taken by SEC Chairman Gary Gensler, who has previously expressed the view that most cryptocurrencies are securities. In contrast, the senator suggested that "many, many are not," while he also argued there's been a lack of "sufficient clarity" as to what makes a cryptocurrency a security and what doesn't.
Toomey's remarks come at a time when two separate bipartisan bills that propose sweeping cryptocurrency regulation have been submitted to Congress. Taken with the senator's comments, these suggest that significant momentum is building in Washington for a resolution to crypto's ongoing issues with regulatory uncertainty.
Senator Toomey Blasts Lack of Clarity
Coming on the same day that Coinbase announced a political lobbying feature on its app, Toomey's remarks point to an eventual future where the US cryptocurrency industry has the clear regulations its needs to move forward and build on its early promise.
However, at the present moment in time, the senator's interview also suggests the industry is suffering because not enough has been done so far to provide it with a clear framework.
For Toomey, the root of the issue is the fact that cryptocurrencies represent a "fundamentally different" asset class and technology, and therefore can't be shoehorned into existing regulatory models.
He told Bloomberg's Tracy Alloway and Joe Weisenthal, "So we have this new technology that came along and, you know, I guess you could blame Congress for not moving quickly to establish the legislative guidelines that would then make it clear exactly what buckets these assets should be in […] And in the absence of Congress speaking, then you will have what we are witnessing, which is regulators kind of trying to grab authority here, whether or not they ought to."
Because Congress and the US regulatory regime has been insistent on fitting crypto within existing financial regulations, confusion has resulted, with different regulators — most notably the SEC and CFTC — competing with each other for jurisdiction over cryptocurrencies.
Fortunately for the industry, Toomey affirms later in the interview that he will be doing everything he can to work with other lawmakers at passing constructive legislation.
He adds, "So that's why I'm so determined to get something done in the legislative realm so that we can provide some certainty and hopefully a rational set of guardrails that will allow this innovation to continue."
Taking Aim at Gensler
Toomey also takes aim at the SEC's Gary Gensler, although not so much for thinking that really only bitcoin isn't a security, but for failing to provide a clear definition of what qualifies as a security in the context of crypto. This lack of clarity has been a massive problem for the industry up until to now, as evidenced by the ongoing legal tussle between Ripple and the SEC.
Toomey says, "there are probably some crypto projects, some protocols and associated tokens that really are securities and therefore could and should be regulated by the SEC, but I think many, many are not. And that's my fundamental difference with Chairman Gensler."
In particular, the senator rails against Gensler and the SEC for having not explained "why is it that every crypto project other than Bitcoin" is a security, and should be regulated as such.
"I think legislative guidance that would make clear what is and what is not, would be very, very helpful."
Importantly, the Republican also advances several arguments as to why many cryptocurrencies shouldn't be regarded as securities, which again is significant in the context of Ripple's case with the SEC. Namely, he points to the lack of a "centralized authority" with many projects, as well as the fact that many tokens don't provide their holders with a "claim on an issuer."
Working on a Solution
Another key area of Toomey's interview was his acknowledgement that he and colleagues are working on legislative solutions to many of crypto's current problems with regards to regulation.
Stablecoins are his initial area of focus, since for him the regulation of these provides a solid foundation for more complex questions and guidelines. This is reflected in his draft bill, the Stablecoin TRUST Act, which was first presented to Congress in April of this year.
He says, "[Stablecoins are], in some ways, I think the easiest and simplest challenge for Congress and for regulators to solve. So I've introduced legislation or, you know, a draft of a bill that deals with the category of stablecoins that I think could plausibly be widely used as a method of payment. And that would be asset-backed stablecoins."
Toomey also confirms that he thinks there's "a chance" of passing stablecoin legislation this year. "I think the administration would like to get something done," he adds.
As for more general cryptocurrency regulation, Toomey is less optimistic, but he still agrees that important progress is being made, even if the industry might not see a big development before 2023.
"You have actually two bipartisan bills, right? They're different. The Lummis-Gillibrand bill and the Stabenow-Boozman bill. So you're starting to see some engagement by members and members on relevant committees of jurisdiction," he says.
The Bigger Picture
Looking at the wider context, both bills referred to by Toomey remain in the 'introduced' stage, awaiting further debate and passage through both houses of Congress, as well as future amendments. The most recent, The Digital Commodities Consumer Protection Act, has proposed putting most of the onus of regulating cryptocurrencies on the CFTC, and has also begun receiving a reading in the Senate.
While details will no doubt be hammered out in the coming months, such bills are overdue for an industry that has been striving to grow in the shadow of legal uncertainty for too long. Research from such firms as PwC has shown that many institutional investors are deterred from delving into crypto by the lack of sufficient regulations, while the industry's ill-fated attempts to have a spot bitcoin ETF approved are also another consequence of under-regulation.
For months, the media has featured stories about some bank or financial institution introducing bitcoin-related services, but given by the lack of real upwards price movements following such announcements, these services have clearly not been attracting a large number of clients. However, clear and robust regulations would go a long way towards rectifying such a situation, helping to attract new investors who would be assured the existence of guidelines and laws designed to protect them.
We need regulation on crypto because newcomers and people who are used to being shielded from the scams within traditional institutions are losing so much money.

Billions of dollars have been lost to scams.

We either self-regulate decentrally, or governments will do it for us.

— Meliksah Eminoglu (@MeliksahCG) September 12, 2022
And aside from providing clarity on where cryptocurrencies and the industry stand in relation to the law, regulations are genuinely needed to protect consumers and investors. Given the sheer amount of money that's lost every year to crypto-related frauds and scams, it's certainly time that governments in major economies took real steps towards regulating the sector. And judging by the comments of Senator Toomey and the recent efforts of (some of) his colleagues in Congress, it now seems like only a matter of time before crypto does receive the regulatory clarity it's craving.
---