Why Is South Korea's Coronavirus Fatality Rate so Low?
Disclosure: Crypto is a high-risk asset class. This article is provided for informational purposes and does not constitute investment advice. By using this website, you agree to our terms and conditions. We may utilise affiliate links within our content, and receive commission.
With the coronavirus pandemic raging – bringing illness, death, and unprecedented economic decline in its wake, the pressure is on scientists, doctors and statisticians to pick key patterns out of the flood of coronavirus-related data.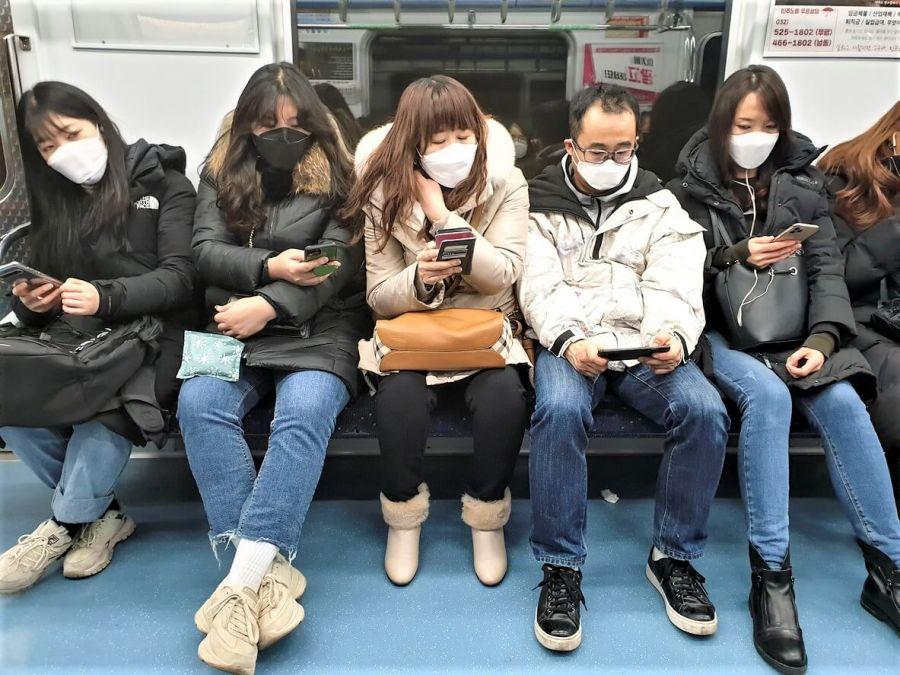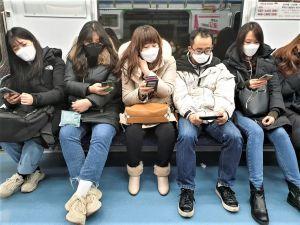 In fact, rewind a few weeks and you may recall that South Korea was once the worst-hit nation on earth besides Mainland China in terms of all things coronavirus-related. It still ranks as one of the most badly affected nations, with 8,413 infections at the time of writing.
But one statistic stands out. The country's death toll is relatively small, with 75 fatalities (less than 1%). In the European countries, where the outbreak intensified later, the rate is already higher – 2% in France, 4.5% in Spain, 2.7% in the UK. (But it's 0.27% in Germany). In the USA, it stands at 1.8%, China – 4%.
Why is that?
It is a question that has observers all over the world scratching their heads.
Could convincing citizens to wear face masks be playing a part?
One Italian junior doctor living in Napoli who asked not to be named told Cryptonews.com that she thought the reason why the fatality rate in Italy was so high, as opposed to South Korea, was due to the fact that Italy's population is so old, whereas the virus had mostly infected younger South Koreans.
The virus has claimed over 2,500 lives in Italy, with 31,506 infected and 2,941 recovered.
The Italian doctor said that "Older citizens are more susceptible. Italy's population is the oldest in Europe. That is why South Korea is suffering far fewer fatalities."
Yet a careful look at the numbers suggests that may not be the case.
Italy's average age is 46, but despite its youthful K-pop image, South Korea is no spring chicken. It has a super-aging population, the lowest birthrate in the world – and a population with an average age of 42.
So if age is not the biggest factor, what is?
Crypto insiders in South Korea have had their say, also.
Blockchain business consultant Lee Jong-cheol told Cryptonews.com,
"I do feel we test more people here than authorities might do in the West. Here, you can go just about anywhere and get tested if you're feeling a bit unwell or uncertain. There are drive-through test stations on major roadsides, or you can just go to a hospital and ask for a test, pretty much."
Indeed, Seoul has focused on building up a steady supply of test kits and other medical supplies – and is not holding back when it comes to making use of them.
Lee added,
"Perhaps that way we diagnose more people with milder symptoms that might otherwise go untested elsewhere. Maybe that is skewing the numbers."
Janet Cho is a Seoul-based journalist who writes about blockchain and other forms of cutting edge technology, including medical IT. She told Cryptonews.com that previous virus outbreaks have, in a way, left the country well-prepared for outbreaks like COVID-19.
She said,
"This isn't our first time at the virus rodeo, sadly."
SARS ravaged much of East Asia between November 2002 and July 2003. Although only three South Koreans were affected during the outbreak, Mainland China, Taiwan, Hong Kong and Singapore were particularly affected by the illness. And that in turn, says Cho, saw many hospitals in nearby South Korea build up their emergency departments with special virus-containing units.
Next came MERS, which hit South Korea much harder, in mid-2015, with 38 deaths and 186 infected.
Crucially, both MERS and SARS are relatively similar to the COVID-19 strain due to the fact that all three are coronaviruses. As such, they often tend to affect patients' respiratory systems in much the same way.
In between these notorious outbreaks came the 2009 outbreak of swine flu, which infected 108,234 and killed 170, as well as several major outbreaks of avian flu.
Cho added,
"MERS was the big one. That is when hospitals started equipping special isolation wards, stocking up with protective gear for doctors and nurses, and fitting the units with ventilators, oxygen supplies and other essential equipment. Highly contagious flus are a constant danger, and one nobody takes lightly in this country."
As a long-term resident of Seoul, I too have lived through a number of these outbreaks. I was there for all of them bar SARS – and have seen for myself just how sophisticated these wards are, and how quickly folk are rushed off to watertight quarantine if they fall ill.
Whether facilities like these are better equipped to save lives than those in other parts of the world or not, I, like the nation's crypto community, could not say.
Both Cho and Lee went to great pains to point out to Cryptonews.com that they are not medical experts. And neither am I.
So we turned to South Korean medical professionals. What do they think?
Second opinion
Doctor Ha Ji-hoon, of the Hu Medical Center in Gangnam, Seoul, told Cryptonews.com, that South Korea's situation was unique in that it experienced a very early and very sudden spike in coronavirus infections.
The authorities' response was key at this stage, a veritable point of no return: They decided to test a huge number of people in a very short time.
As opposed to many other countries, whose health authorities have told hospitals to save their test kits for individuals already displaying symptoms of the virus, South Korean healthcare workers have been told to trace as many of infected individuals' contacts as they can identify – and test them all.
Some argue that identifying virus carriers before they became symptomatic has allowed South Korean doctors to make vital and timely interventions.
Ha explained,
"In South Korea, doctors began treatment very early on – from the point of diagnosis, rather than after symptoms began to appear, as appears to be the case in the West. Starting treatment from a very early stage has let doctors act faster, and get a head start."
Shim Young-sun, a senior nurse at Seoul National University Hospital, agrees that previous coronavirus outbreaks have helped doctors – and the government – boost their preparedness.
Shim told Cryptonews.com,
"After the MERS epidemic of 2015, South Korea collectively developed a considerable amount of know-how in the field of dealing with epidemics. The Ministry of Health and Welfare has been very organized in its approach. The medical industry has been reacted quickly, particularly the people who have been running infection control operations. That has helped us conduct a lot of early-stage tests on people with very mild symptoms."
Shim added,
"Citizens are also trying to play their part responsibly. Almost everyone wears a face mask when they are out, and carefully abides by hand-washing guidelines."
South Korea has earned the reputation of being particularly tech-savvy. So as you might expect, technology gurus and medical experts have teamed up to release dozens of IT-powered solutions, helping members of the public stay informed. Many of these have been developed by government ministries.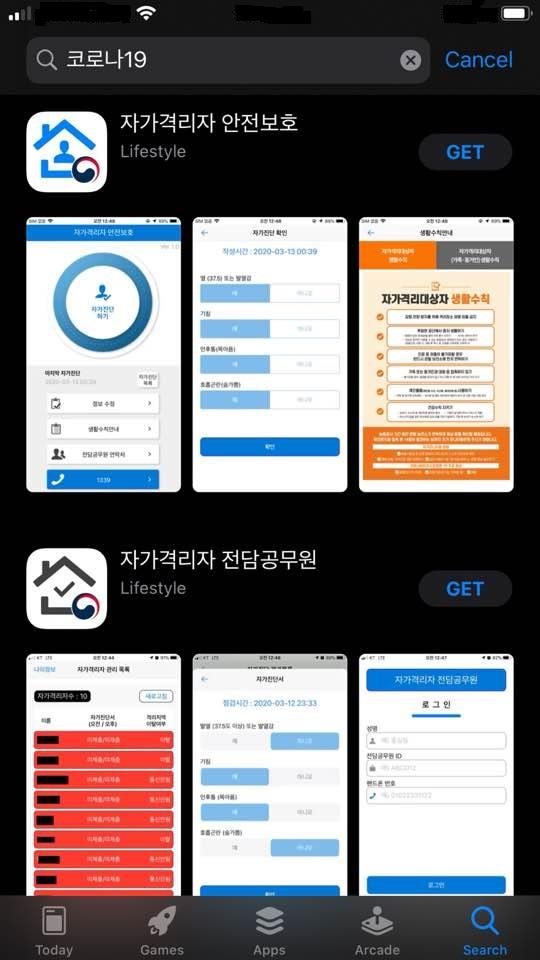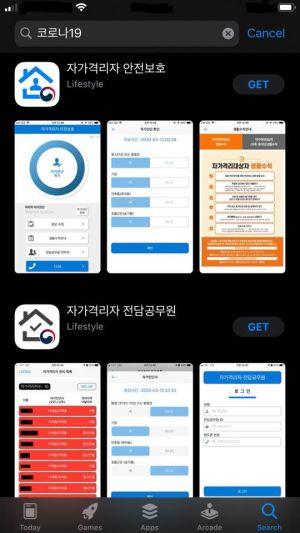 You can even download mobile apps that let you conduct rudimentary tests at home – with the results forwarded to health authorities. Or you can make use of apps that will let you see which nearby stores have supplies of face masks or hand sanitizer. If that is not enough, you can use GPS technology to monitor the movements of known virus carriers in real-time.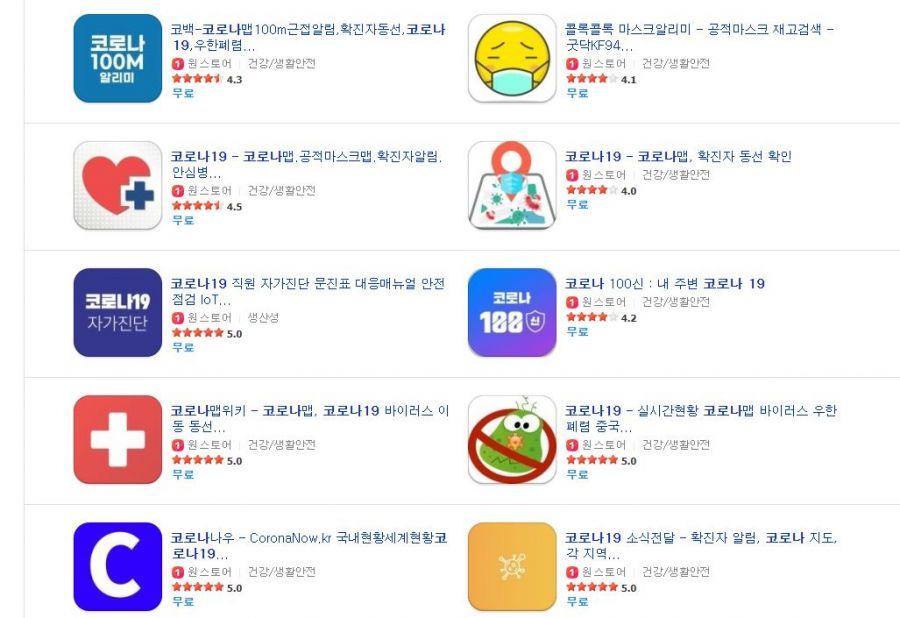 But could there be other, more fundamental reasons why South Korean has such a low case-per-fatality ratio?
Park Yong-jin, a medical student in Daejeon, one of South Korea's largest cities, speculates that there may even be metabolic reasons why South Koreans are so statistically likely to survive COVID-19.
Park told Cryptonews.com,
"It's impossible to know either way at this stage, but there is an outside chance that all the recent, deadly coronavirus and flu strains that have disrupted life here over the past few years have somehow built up South Koreans' collective resistance to the virus."
__
Learn more:
18 Ethereum Conference Attendees Got Coronavirus, Buterin Not On the List
Coronavirus Outbreak And its Implications for Protocol-based Governance
Here Is How China Uses Blockchain Technology to Fight the Coronavirus
---