What Are Meme Stocks & Are They Worth Investing In?
Disclosure: Crypto is a high-risk asset class. This article is provided for informational purposes and does not constitute investment advice. By using this website, you agree to our terms and conditions. We may utilise affiliate links within our content, and receive commission.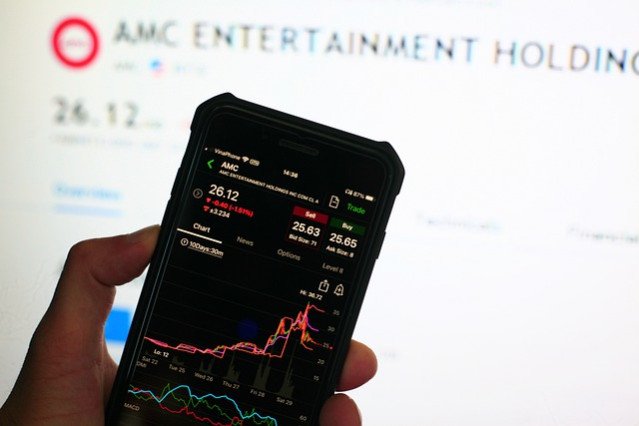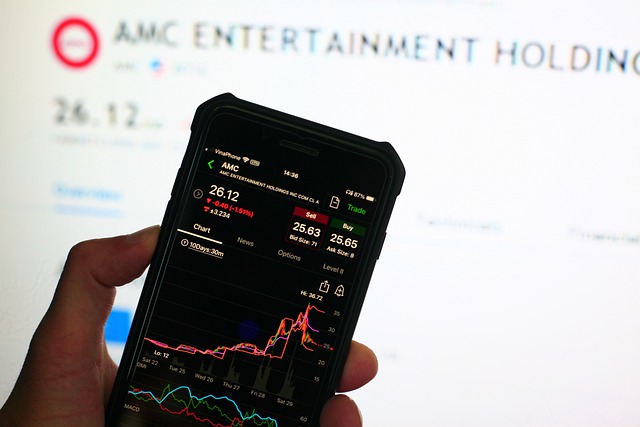 While a few meme stocks have gone on to be very successful investments, most have fizzled out just as quickly as they rose to prominence. Read on to learn about meme stocks and find out whether they are worth investing in or not.
What Is Meant By Meme Stocks?
Meme stocks are shares of companies that have become popular due to their involvement in internet culture and social media. The term "meme stock" is derived from the fact that these stocks are often driven by memes and viral trends.
Meme stocks are especially popular among retail investors who use social media platforms to discuss stocks. These investors are often young, inexperienced, and drawn to stocks with high short-term potential. They're also more likely to take high risks and buy into companies with uncertain prospects.
That's not necessarily a bad thing (in the short term). But it does mean that meme stocks are often volatile and prone to big swings. So, if you're thinking about investing in one of these stocks, it's important to do your research and understand the risks involved.
What Are the Risks of Investing in Meme Stocks?
Meme stocks are often highly volatile compared to blue chip stocks and can experience sudden, dramatic price swings. This makes them risky investments, and investors could lose a significant amount of money if they purchase meme stocks at the wrong time.
In addition, meme stocks can be difficult to value. Many of these companies are unprofitable and have little to no revenue, which makes it harder to determine their fair value. As such, investors could end up paying far more for a meme stock than it is worth.
Finally, meme stocks tend to be heavily shorted by professional investors. This means that there is a greater chance of a short squeeze occurring, which could cause the stock price to skyrocket. While this may sound like a good thing for investors who own the stock, it can also lead to even more volatility and potentially catastrophic losses.
Meme Stocks List: Which Ones Are Popular Among Investors?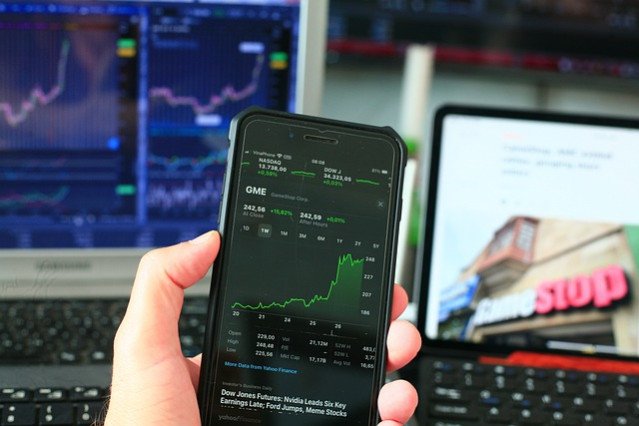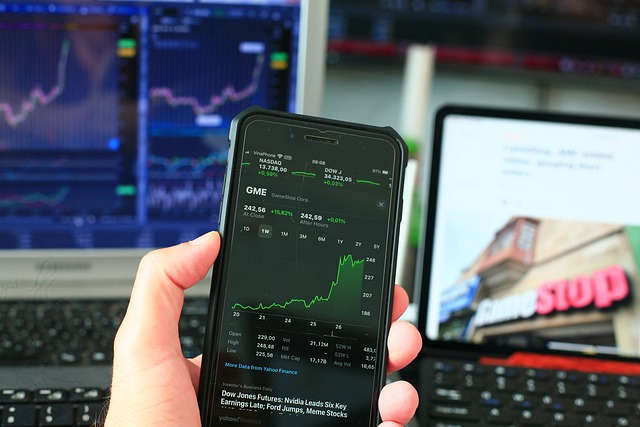 Let's look at some of the most popular meme stocks out there.
GameStop (GME)​​
GameStop, the US video game and consumer electronics retailer, is by far the best example of recent meme stock controversies.
GameStop's financial records from before 2021 showed that the company was struggling. Its share price had been declining for years, and by January 2021, it had fallen to about $19 per share. Nonetheless, by the morning of 28 January, GameStop's stock price reached an all-time high of $483. This caused great losses for short sellers, among them large hedge funds. Short sellers are investors who sell a security they don't own in hopes that its price will drop so they can later purchase it at a lower cost and make money off the difference.
The great losses prompted various brokers, such as Robinhood, to restrict trading in this stock (and others) until volatility subsided. Even so, its stock price fluctuated over the next months. In August 2022 it closed at $28.64 with a 52-week range of $19.40 – 63.92%.
For now, GameStop arguably remains a risky investment. Though the stock rally has been great for investors (who sold at the right time), the company needs some major changes to stay afloat, which means more potential downside risk.
From April 2021 to April 2022, GameStop lost $400 million and only has a little over $1 billion in cash on hand. Furthermore, the 4-for-1 stock split and the introduction of a new marketplace for non-fungible tokens (NFTs) haven't had the positive effect on GameStop that management predicted.
GameStop had hoped that its digital collectible business, known as GameStop NFT, would be a major revenue source for the company. However, the marketplace has been generating less than $4,000 per day—and this isn't enough to support their ambitious plans of becoming the "Amazon of gaming."
AMC Entertainment (AMC)
US-based movie theatre chain AMC Entertainment was also considered to be a penny stock—trading at around $4 per share before 2021. After traders drove up GameStop's share price at the start of 2021, they turned their attention to other companies with high levels of short interest. AMC was one such company.
When the pandemic forced movie theaters to close down completely, many investors sold their AMC shares because they feared that the business would never fully recover. But meme rallies changed the narrative, giving new life to the stock.
The market value for AMC skyrocketed from about $450 million at the end of 2020 to nearly $27 billion by mid-2021. As of September 1, 2022, the company's market cap was $4.40 billion. The stock closed at $9.12 on Sept 1, 2022, having traded between $8.68 and $52.79 in the previous year. The company recently announced that revenue has grown to $1.17 billion—but it still lost money, posting a net loss of $121.6 million for the second quarter of 2022.
To capitalize on the rising popularity of bullish meme traders, AMC Entertainment announced a new share class: AMC Preferred Equity. This acronym spells out "APE"—a nickname frequently used to describe AMC's bullish investors.
This move was an interesting way to exploit the buyer momentum by issuing a new class of shares. In this unprecedented and controversial move, CEO Adam Aron announced that the APE shares would help raise money so the company could rebuild post-pandemic.
Bed Bath & Beyond (BBBY)
The BBBY stock price has been difficult to understand since the meme-stock craze began. In August 2022, wild swings in the stock's value occurred throughout that month. Trading in BBBY was even temporarily halted this summer by the SEC as its stock reached a high of 314% before crashing back down to earth.
The stock started on August 1, 2022, at $5.77 and peaked at $23.08 in response to a meme stock rally. The stock price closed on August 31, 2022, at $9.53, with a high and low of $4.38 and $30.06 in the past year, respectively. Unfortunately, the reality of Bed Bath & Beyond's situation was not reflected in its stock price. The company announced a $358 million loss and an astounding $3.3 billion in debt.
As of this writing, many analysts consider Bed Bath & Beyond a troubled company. On August 31, the retailer announced that it would be making significant changes in an attempt to revive its business—an effort other observers regard as uncertain at best.
The company plans to close about 150 underperforming stores, eliminate 20 percent of its corporate staff and decrease the number of suppliers it works with.
Should You Invest in Meme Stocks?
Probably not.
While some meme stocks have experienced tremendous short-term price rallies, the power of memes (and their online communities) alone, will likely not suffice to ensure long-term price appreciation.
The popularity of meme stocks may compel some investors to purchase these securities without fully understanding the underlying company or sector. This could lead to disappointing long-term returns or huge losses if the companies don't perform well.
Investors should be particularly careful about meme stocks that trade for extremely high prices relative to their earnings or book value, as this could indicate that the market is grossly overvaluing these companies. Investors should also be aware that meme stocks face greater volatility than other stocks due to their popularity among day traders and social media users.
Overall, while meme stocks may offer some investors the opportunity to make quick profits, they also come with greater risks that often outweigh any potential gains. Investors should carefully consider these risks before deciding whether or not to invest in meme stocks.
Just remember to do your research before investing, and never put more money into it than you can afford to lose.
---