WazirX to Launch Non-Custodial Exchange, Expects Institutional Rush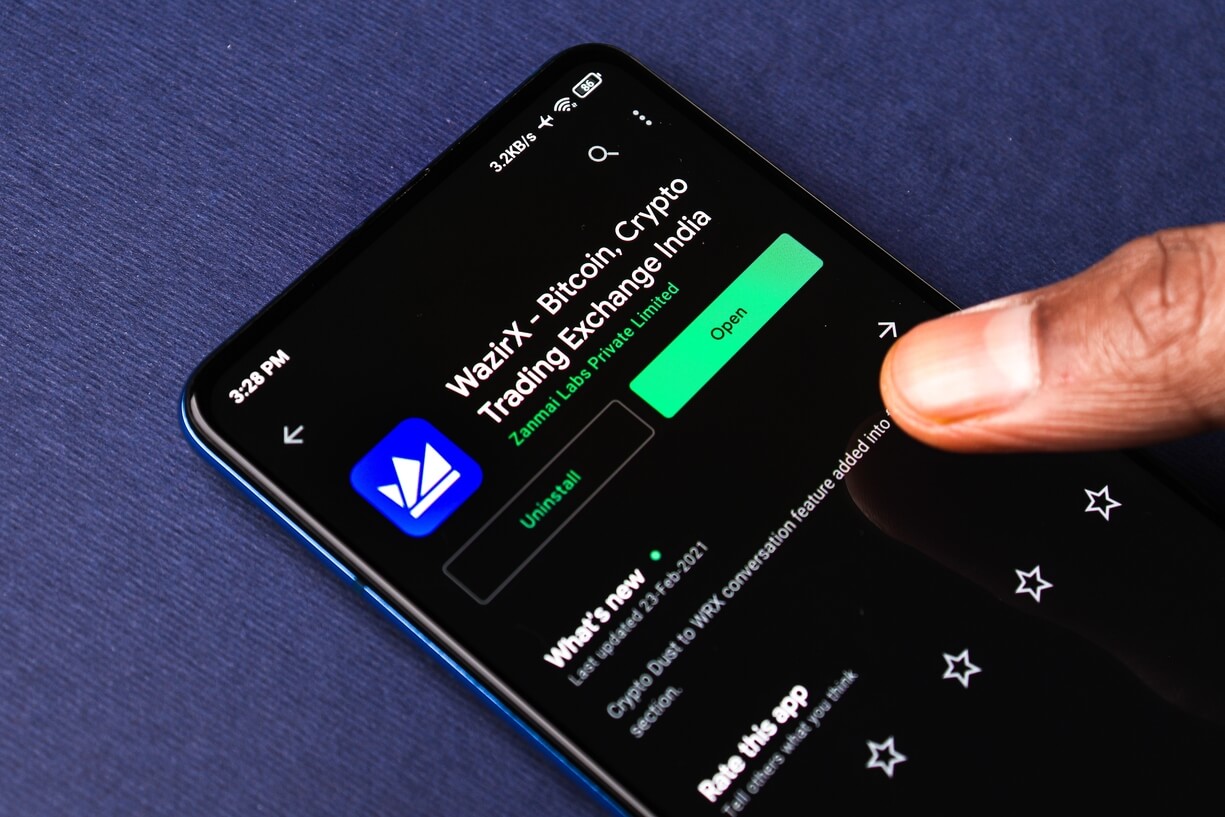 A new non-custodial exchange developed by the India-based crypto company WazirX is in the final stages of development for an initial launch on Polygon (MATIC), a Layer 2 scaling solution for Ethereum (ETH).
According to Siddharth Menon, Co-founder and Chief Operating Officer of WazirX, which already operates one of India's largest centralized exchanges, its own version of a non-custodial exchange is estimated to be launched this month after a delay earlier this year.
The plan is for the company to better position itself to meet the growing competition from decentralized exchanges (DEXes), while also being a key part of a vision to ease access to various decentralized finance (DeFi) products for Indians, the COO told Cryptonews.com.
The exchange, which in 2019 was acquired by Binance, says that it has seen stronger participation of financial institutions in crypto since 2020, especially as compared to the largely retail-driven bull market of 2017.
And although an increase in interest from institutions has already been seen, this is just the beginning, the company said, explaining that they expect volumes to grow 10 to 15 times as more institutions come on board.
"If we continue to grow this way […] even the stock market volumes could be challenged," Menon said, adding that "next year poses to be a very interesting time for institutional participation."
Commenting on regulations, Menon admitted that this has been a challenge across the entire world, and India is no exception in this regard.
"India is especially careful with this new emerging market," the WazirX's Co-founder said, noting that they are seeing more interest from the Indian government "to better understand the market."
"We are looking forward to positive regulations in this space to safeguard investor interest," Menon said, with reference to earlier reports that the Indian Finance Ministry is working with industry leaders to develop a regulatory framework for digital assets.
India has in the past reportedly mulled a ban on crypto, although it has later taken a U-turn and decided to regulate the new asset class instead.
The reports from May this year that India had decided to scrap the ban were met with celebration from the industry, with WazirX's Siddharth Menon writing on Twitter at the time "This is huge. Crypto is finally getting regulated in India."
According to data from CoinGecko, WazirX ranked as the 56th largest centralized spot exchange by 24-hour volume as of Wednesday, with cryptocurrencies worth some USD 372.6m changing hands on the platform. The exchange has listed more than 200 coins, with meme coin shiba inu (SHIB) being the most traded in the last 24 hours (at the time of writing), with the exception of the exchange's own WRX token. WRX, ranked 150th by market capitalization, is up by around 2,268% in a year, despite it still being down by 73% from its all-time high, reached in April this year.
WRX price chart:

_____
Learn more:
- New Crypto Unicorn is Born in India, Backed by a16z and Coinbase
- India's Crypto Market is More 'Mature' Than Vietnam's and Pakistan's - Chainalysis

- DeFi Adoption Driven By Seasoned Traders, Investors From High-Income Countries
- DEX vs. CEX Tokens: Who Performed Better This Year?
---