The Bitcoin Lightning Network Grows Even If You've Forgotten About It
Disclosure: Crypto is a high-risk asset class. This article is provided for informational purposes and does not constitute investment advice. By using this website, you agree to our terms and conditions. We may utilise affiliate links within our content, and receive commission.
The Lightning Network (LN) has already reached a point where it is being integrated with wallets. Bitcoin is now touted as a store of value, while LN is mainly about small payments. "Software systems can only really mature as part of widespread adoption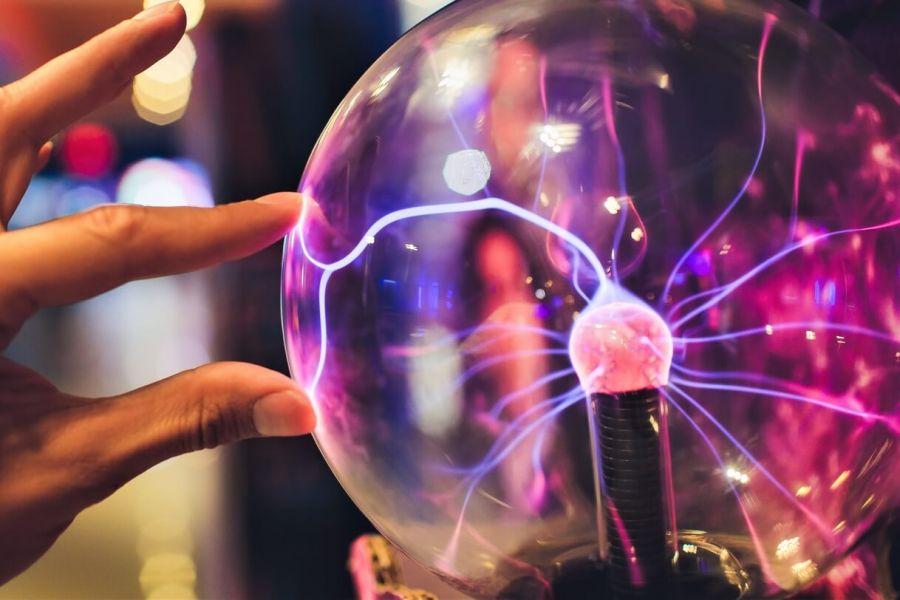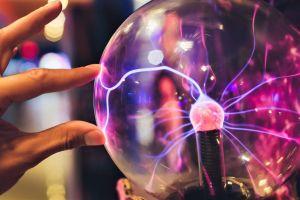 You may be forgiven for forgetting about the Lightning Network (LN). The layer-two scaling solution that aims to help Bitcoin (BTC) manage a much higher workload, has been seemingly consigned to the sidelines by the ascent of bitcoin as a store of value and alternative asset.
Given its status on the peripheries, you may also be forgiven for thinking that the Lightning Network remains in a largely unfinished or undeveloped condition. However, experts and industry figures told Cryptonews.com that it has been enjoying increased usage over recent months, and that it's technologically ready for wider deployment.
But with the dominant narrative still framing bitcoin as a store of value, and with some technical creases still in need of ironing out, it may be some time before Lightning helps the cryptocurrency become a widely used means of exchange.
Growth in nodes, and eventually growth in usage
It may not be used by all BTC holders, but the Lightning Network's node count recently hit an all-time high. It now stands at just under 9,000 nodes, which is basically the same number as total Bitcoin Core nodes.
Having grown by 81% since January 1, 2020, this number is certainly impressive. That said, the total number of BTC locked into the LN is currently 1,080, which is precisely the same number as was locked into the network on April 7, 2019.
This represents only 0.025% of the 4.25m bitcoins estimated (by Glassnode) to be in regular circulation. Nonetheless, even though most observers acknowledge that the LN is a work-in-progress, they also argue that it's ready right now to be used more widely.
"It has already reached a point where it is possible to integrate with wallets like OKEx in order to offer users greatly reduced transaction fees and times on smaller amounts of BTC. This is an incredible step forward as one of Lightning's biggest issues has been the accessibility of this technology to the average person – and the user experience," said OKEx CEO Jay Hao.
OKEx has indeed integrated the Lightning Network into its exchange, and it's not actually the only exchange to have done so in recent weeks. OKEx-affiliated exchange OKCoin also did so in January, as did Vietnam's oldest exchange VBTC and also UK exchange CoinCorner. It is also supported by Bitfinex, while Kraken aims to integrate it this year.
And it's not about exchanges only.
As reported, Strike, a popular BTC banking service by US-based Bitcoin Lightning startup Zap, aims to have its Strike Cards rolled out in countries on two continents in the first half of 2021. Strike is an application that allows users to make Lightning payments with either their bank account or debit car, without needing anything else. In early July, Strike's public beta was announced, during which the product got "well into 5-figure registered users and currently process millions of dollars in volume per month."
As Bitcoin developer Chris Belcher told Cryptonews.com, the Lightning Network is "ready for greater deployment," and this recent wave of integrations suggests this is the case.
And while the network has in the past had a reputation for being difficult to use, OKEx is hoping its integration will go some way to making it more accessible for the layperson.
"On OKEx, it will be very simple and efficient to take advantage of the Lightning Network and this will help encourage greater usage and support the development of the wider Bitcoin ecosystem," according to Jay Hao.
What challenges remain?
"In software, there's always more to do, and then there's more clients, more users, more vendors. Software systems can only really mature as part of widespread adoption, where rough corners get polished and more developers build their own things on top," said Rusty Russell, an engineer who works on Blockstream's Lightning team.
This is certainly true of the LN, which made a number of headlines in 2020 for all the wrong reasons. At least two research papers outlined technical bugs which made it theoretically possible to steal funds on Lightning, although so far there has been no major, publicly known attack on the network.
Lightning's documented vulnerabilities are certainly concerning, but people involved in the network are optimistic that these will be resolved.
"The Lightning Network is still very young and has to overcome technical challenges such as its nodes being vulnerable to attack, centralization issues, usability, etc. That said, when you consider how quickly it has developed, the achievements that it has already made are exceptional," said Jay Hao.
Likewise, Rusty Russell told Cryptonews.com he's "happy with the continuous improvement we're seeing, and all the incremental improvements we have planned."
But while developers are technologically confident in Lightning, it still isn't as widely used as most would like. For Russell, this is mostly a product of the recent bull market.
"The current bitcoin narrative has very much been 'store of value', whereas Lightning is mainly about moving small amounts of Bitcoin. That means Lightning just isn't on bitcoin's main hype rails!" he said.
On the other hand, Chris Belcher doesn't entirely agree that the Lightning Network is suffering from underwhelming adoption.
"Many people think LN isn't very adopted, but I think that's coming from 'the fallacy of the measurable.' LN transactions are off-chain and are very hard to actually count, so that leads people to just ignore them. But in fact by some estimates today LN does millions of transactions per month," he said.
'A genuine Internet micropayment system'
Looking to the future, it may be some time before the LN is used widely, if only because it represents genuinely new technology.
"Lightning isn't simply 'VISA on Bitcoin'; it's not a credit network at all. It's a genuine Internet micropayment system, and if that's what your idea needs, it wasn't possible at all prior to Lightning," said Rusty Russell.
But with its ongoing maturation, the Lightning Network is preparing itself for a time where people do want to use bitcoin as an actual currency, and simultaneously helping to make such a time a reality.
Jay Hao said, "I think that when we reach a stage in which BTC starts to be more widely used as a currency rather than a store of value the case for solutions like the Lightning Network becomes even more compelling."
____
Learn more:
– Vulnerability Strikes Lightning Network
– What Development Challenges Are There for the Lightning Network?
– Desiree Dickerson & Ryan Gentry: Lightning is Bitcoin
– Bitcoin Pioneer LN Markets Raising Capital, Building 'Liquidation Killer'
– Is Bitcoin's Lightning Network Ready to Replace Altcoin Use Cases?
___
Find insights about the crypto trends in our special series Crypto 2021.
---