The Benefits and Dangers of Block Explorers
At least a few companies have recently made blockchain explorer-related announcements. Blockstream updated its block explorer blockstream.info, MyEtherWallet (MEW) announced their EthVM (in Alpha), and BullBitcoin said they're working on a new public blockchain explorer.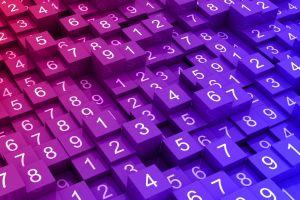 As many may know, such explorers help to see cryptocurrency transactions and related data. But is it really all that important? Why would the average user care? Do I have to use a block explorer at all?
"A block explorer, like EthVM, can clarify a number of issues for daily users. For instance, the status of their transaction can help users figure out the reason why it's taking longer than expected to process – or not arriving at all. Seeing how much gas was used will help them determine the best gas setting for future transactions," Olga Kupchevskaya, Vice President of MEW, the popular Ethereum wallet, told Cryptonews.com.
According to the company, their explorer, which rivals Etherscan.io, is open source, enables additional features and "welcomes community collaboration."
"Even checking the address balance is very useful – various dapps [decentralized applications], wallets and exchanges can occasionally have issues that will prevent users from seeing their account balances, but the blockchain explorer can confirm that it's just a programming error and the funds are still there," Kupchevskaya said.
She also added, "Just having a better understanding of how blocks and transactions work can go a long way to reducing FUD and improving comfort levels for the average user."
Block explorer literacy becomes a much more urgent matter in these situations, where having only a little knowledge about the tool you're using can be used against you. That's why some companies have decided to build their own explorers. For example, Samurai Wallet, a privacy focused Bitcoin wallet, developed its own explorer OXT, which among other things features Landscapes, or 3D visualization of the Bitcoin blockchain, where every particle is a block: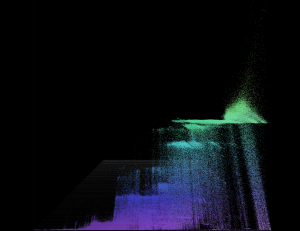 Meanwhile, Francis Pouliot, CEO and co-founder of the Canadian Bitcoin exchange BullBitcoin, told Cryptonews.com, "End-users should ideally never use a public block explorer," later adding, "Block explorers are usually only required when a user would need to visually have access to numerous addresses and transactions, for example when doing blockchain investigations."
According to him, ultimately, a block explorer is just a Bitcoin full node whose database is indexed so that numerous complicated searches of data on the blockchain can be performed efficiently and rapidly.
He also warns of potential dangers of using the tool.
"Users should be aware that when looking up a block explorer, they are using the Bitcoin Network or querying the Bitcoin Blockchain. They are asking a 3rd party to give them information about the Bitcoin Blockchain. As such, block explorers can lie to users, which cannot independently verify whether the block explorer is telling the truth or not unless they are running their own full node."
Samson Mow, Chief Strategy Officer at blockchain technology company Blockstream, also stressed that block explorers can be misused by villains.
Tracking illegal activity using block explorers
Meanwhile, Kyrylo Chykhradze, head of Bitfury Crystal, a software solution designed to track activity on the Bitcoin and Bitcoin Cash Blockchains, told news outlet Forbes in November 2018 that tracing illegally obtained funds on the blockchain is certainly possible.
"Using a unique clustering algorithm, Crystal can determine which bitcoin address belongs to certain users. The solution also utilizes web crawlers and manual registration on various services to name the entities and assign them a risk score based on the type of service. Crystal, which has assisted financial institutions and law enforcement in identifying and tracing criminal activities such as extortion and money-laundering, assigns a risk score based on every bitcoin address that has ever appeared in the blockchain," he explained.
Forgetting that Bitcoin transactions are public and only pseudonymous has already got many malicious actors into trouble. Also in November of last year, two Iranians who reportedly helped exchange Bitcoin ransom payments into Iranian rial on behalf of Iranian malicious cyber actors were caught as their Bitcoin addresses were identified by the US Department of the Treasury's Office of Foreign Assets Control (OFAC).
__
Background
Most public blockchain explorers are so full of data that the display can be confusing at first. Also, cryptocurrencies that rely on blockchain have their own block explorers that cannot be used for others - you can't use Bitcoin's block explorer to view Litecoin transactions.
Moreover, some block explorers have options that others do not. For example, some block explorers may keep data for the largest Bitcoin transactions done in a day, while others will reveal less data (e.g., privacy focused Monero's blockchain explorer).
Other, more general things you can do with block explorers include:
Explore recently mined blocks: most explorers provide a live feed of all the blocks that are being added to the blockchain in real time;
See any transaction you want: you can explore any transaction in any block that has already been mined and is currently attached to the Bitcoin blockchain, which includes the amount sent, the address it came from and the one it was sent to;
See individual transaction histories: you can open a certain address (for example your own or from someone you know) and see their entire transaction history - which is particularly useful if you're afraid someone has been stealing your assets, as you can see which address it went to;
Which mining pool discovered each block: you may want to know this because you're curious, or because you're collecting data on mining pools and their efficacy - either way, block explorers let you know which mining pool relayed which block;
Mempool status and orphaned blocks: block explorers also let you see the status of the mempool where you can learn the number of unconfirmed transactions as well as details about them, but you can also see orphaned blocks - those who haven't been included in the blockchain.
---