Official Beijing Tries to Curb Crypto Enthusiasm (UPDATED)
Disclosure: Crypto is a high-risk asset class. This article is provided for informational purposes and does not constitute investment advice. By using this website, you agree to our terms and conditions. We may utilise affiliate links within our content, and receive commission.
Beijing seems to have once again declared its preference for blockchain technology and disdain for virtual currencies. (Updated November 19 at 15:20 UTC: updates in bold throughout the text.)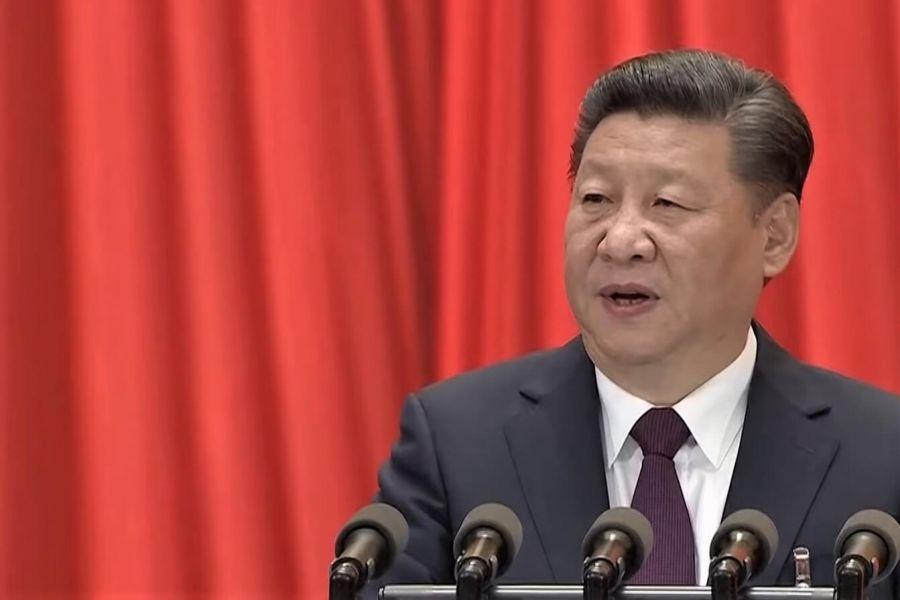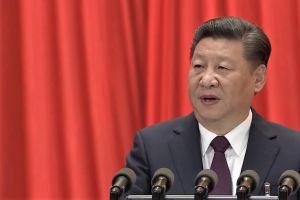 Dovey Wan, a founding partner of California-based investment company Primitive Ventures, discussed yesterday a high profile TV program "Focus Report," which runs on the China Central Television (CCTV), an official channel of the Communist Party of China. According to her tweet, the country's position is that "cryptocurrency is unregistered security, financial fraud and illegal Ponzi," though Bitcoin (BTC) was not specifically mentioned, says Wan.
"Even though these [cryptocurrencies] seem to be lively and vibrant today, tomorrow they may all be on the list (of crime)," Wan translated President Xi Jinping's words from the program. "It's pretty clear to me China has no intent to embrace any public open cryptocurrency at all and that's why it's always a Blockchain Not Bitcoin narrative," writes Wan in the same thread. "And down the road a nationalization of related cryptocurrency infrastructure is inevitable (ASIC, mining, trading)."
However, it turned out that the translation had little or nothing to do with the accompanying video clip. When people pointed out that the tweet is confusing, using a video that's a couple of years old and that it isn't necessarily related to cryptocurrencies, or blockchain for that matter, Wan said that she used the video as a meme. "Maybe need to start a "Chinese Urban Dictionary"," she says. "The video is not dated 2017 it's dated 2014, maybe the most widely used Xi's quote "别看今天闹得欢,小心今后拉清单" refers to something "秋后算账" as an over-due punishment."
Nonetheless, other people have shared the original video and said that the confusion about the video/meme, doesn't change Wan's analysis, which they find to be on point.
"Communists love "Blockchain Not Bitcoin"," commented on Wan's first post Pierre Rochard, Bitcoin evangelist at Kraken. Meanwhile, Matthew Graham, CEO of the advisory company Sino Global Capital, shared an image with information allegedly viral in China, but difficult to verify. According to that image posted by Melody He, Co-founder and Partner at The Spartan Group, a blockchain advisory and investment firm, somebody is saying that three exchanges will be given licenses – "one in Hainan (implying Huobi); one in Beijing (implying Okex); and last one in Hangzhou" – also implying that Binance is out, as an exchange needs to have been operational for three years to qualify.
"Wondering if Binance's RMB to crypto OTC announcement was a huge misstep," Graham said. "You do not mess with China's currency control regime. It's a third rail for sure." In his tweet today, Graham says that rewards are allegedly to be offered to Chinese people who report illegal crypto-related fundraising, but also that second-tier Chinese exchanges "could be in big trouble. Could get ugly," he says.
Furthermore, Mable Jiang, Partner at Nirvana Capital, said today that there's "quite a bit confusion around the regulatory sentiment in China" and explains that Shangai regulators sent out a notice on November 17 with a November 22 deadline for all relevant departments to investigate three types of crypto-related entities:
The only certain thing, Jiang says, is that smaller exchanges are at risk. This recent notice, as well as certain projects being criticised on the government-backed program, which are (coincidentally or not) listed on the smaller exchanges, may indicate that indeed licences will be given to some exchanges – meaning that the country will perhaps not eliminate all exchanges, she says.
Be that as it may, it's not news that China has taken a tough stance against cryptocurrencies, mining and crypto exchanges quite a while back, while supporting the development of blockchain. The President Xi Jinping urged the country to hasten the technology's development and it was also revealed that WeChat and AliPay apps are comonly used to buy crypto with cash. The stance on mining ban has been shifted, as China removed Bitcoin mining from the list of industries that might be eliminated, but it's also working on its own digital fiat.
Meanwhile, the official accounts of Binance and Tron were suspended by Weibo last week. Bloomberg cites a Binance spokesperson saying that the reason is unknown, and that it happened before the November 14th government notice according to which "local government agencies should work with any companies under their supervision that are tied to cryptocurrency to exit such business immediately," says the article. Justin Sun stated that he doesn't think the account block is related to the notice.
---