It's Raining Money in Hong Kong Thanks to Alleged Crypto Millionaire
Disclosure: Crypto is a high-risk asset class. This article is provided for informational purposes and does not constitute investment advice. By using this website, you agree to our terms and conditions. We may utilise affiliate links within our content, and receive commission.
A Hong Kong neighborhood got the surprise of a lifetime recently: a young man was throwing HKD 100 (cca. USD 12.80) bills from a rooftop to the general hysteria of onlookers. The total amount of money thrown is currently unknown, as onlookers claim "millions," while the police at the scene had collected only around HKD 5,000. However, the literal "airdrop" has garnered a lot of controversy due to the fact that the man behind the apparent PR stunt is Wong Ching-kit (24), a controversial and alleged crypto millionaire, who announced that "December 15th, is FCC's big day" as it started "the trading race."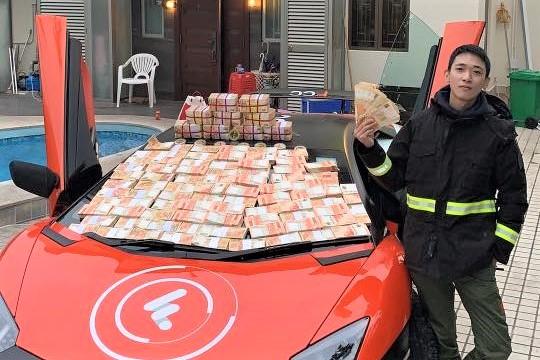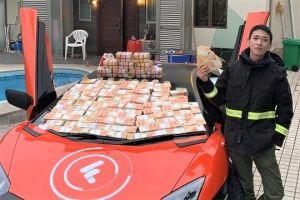 However, the next day, on Sunday, Ching Kit was arrested.
____
____
Wong is a controversial figure, however: he is the owner of Facebook page Epoch Cryptocurrency, which promotes various cryptocurrencies and miners, and he's best known as "Coin Young Master" online. He also claims to be a Robin Hood-like figure, "robbing the rich to help the poor" in his own words. Wong has given media interviews under various different names, shilling initial coin offerings (ICOs) and miners, including a HKD 27,500 computer he claimed could be used for cryptocurrency mining.
This is also why the community was not so quick to hail him a hero after word of his shenanigans got out. "He's been arrested, is known by the authorities and runs a pyramid scheme. He is a thief and that money he's throwing is hard earned innocent peoples cash," writes Reddit user u/masterflex11. Apparently, the Chinese community is well aware of him – news outlet Hong Kong Finance has previously written about him and his unsavory modus operandi.
The amount of money thrown into the air also remains a mystery: although many reports are claiming he threw millions into the air, others are bringing that number much lower, from HKD 5,000 up to HKD 200,000. However, there are no official reports to corroborate any of these claims.
But many are taking their lesson from this event by calling upon the infamous John McAfee, whose Twitter bio simply reads: "If you believe that anyone, at any time, for any reason, ever, gives money away to total strangers, then you deserve to get scammed."
---