Huobi and Abra Keep Their Crypto Baskets as Coinbase Bundle Closed
Disclosure: Crypto is a high-risk asset class. This article is provided for informational purposes and does not constitute investment advice. By using this website, you agree to our terms and conditions. We may utilise affiliate links within our content, and receive commission.
Crypto baskets were the hot trend of the end of 2018, and multiple companies started offering their own crypto bundles. But we haven't heard a lot about them since. Huobi, Abra and OKEx replied to our requests for comment.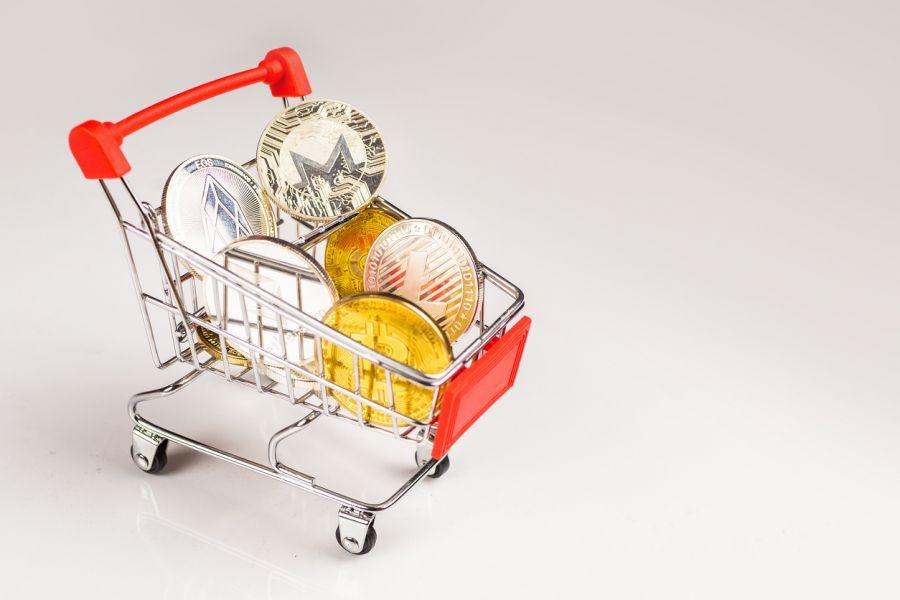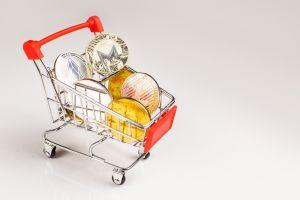 As a reminder, crypto baskets come with a select suit of coins that are often weighted against the market, which means that the percentage of market dominance is also often the percentage that the coin makes up in a user's bundle. It's meant to make things easier for the users and lower the risks.
U.S.-based cryptocurrency exchange Coinbase and a popular digital currency wallet and exchange Abra, announced their respective bundles within days of each other in 2018. Coinbase offered its Coinbase Bundle, with five tokens within the basket. However, as it was recently reported, Coinbase quietly removed its Bundle product less than a year since its launch. Their reason for discontinuing the bundles is unknown and the company haven't replied to our request for comment.
What about the other baskets then?
Singapore-based crypto exchange Huobi was more open about their HB10 Index and its digital asset HB10, that help to invest in 10 coins.
Since its launch in June 2018, "we've reconstituted and rebalanced our HB10 product 5 times and it still works well", a spokesperson of the company told Cryptonews.com, adding that just recently, their average daily trading volume was USDT 955,430.
"It's been a good fit for certain types of client", the spokesperson said, adding that "Traders with very high risk appetite may prefer to trade in tokens that give them a chance at higher returns. However, HB10 it is popular amongst traders coming from traditional institutional markets because its overall volatility rate is small as compared with other single coins, its risk diversification effect is significant, and its overall price performance is stable."
HB10's initial net value upon its launch on June 11th, 2018 was USDT 0.9158, while its latest net value is USDT 0.6757. Its asset size stands at USDT 36,7 million, according to their website. The HB10 Index consists of BTC, BCH, BSV, EOS, HT, ETC, XRP, ETH, LTC, ADA.
_________________
_________________
Meanwhile, the aforementioned Abra, in cooperation with Bitwise Asset Management, provides Bitwise 10 (BIT10) index, which tracks the price of 10 coins. There is a USD 5 minimum investment, no restrictions on entry or exit timing, and no fees. Since June 6th though, Abra no longer offers BIT10 in the United States because of regulatory uncertainty in its market. Nonetheless, Abra told Cryptonews.com that it's "seeing solid growth" for this product among the international users. "It's a great option for retail investors because it gives them a simple way to get exposure to the crypto market and benefit from the diversification and rebalancing of index investing", Abra explained without providing any numbers. Just a week ago, due to regulatory uncertainty, the crypto wallet was forced to make changes that impact its U.S. customers.
Bitwise 10 Large Cap Crypto Index is rebalanced each month and now includes BTC, ETH, XRP, LTC, BCH, EOS, XMR, XLM, DASH, ADA.
Also last year, major crypto-to-crypto exchange OKEx introduced its two indices, OK05 and OK06. However, it serves as an index only in providing a benchmark of the market.
"The indices demonstrated our commitment in bringing a fair neutral marketplace for traders to trade – by serving as a benchmark of the whole digital asset market that allows investors to track and replicate easily, hence suggested a reference for news traders," Andy Cheung, Head of Operations of OKEx.
These indices are tracking five tokens (BTC, ETH, LTC, BCH, and EOS) with a capitalization-based weighting methodology, as the website states, with the difference that OK06 adds a sixth coin – OKB, the native token of OKEx.
---