9 Crypto Baskets of 2018: Features and Differences
Doing your own research before investing money in any kind of endeavor is of critical importance. The chance to lose everything is much higher when you don't know exactly what you're doing. Investing in cryptocurrencies can be all the more daunting for the fact that they're relatively new and mostly unregulated, and there is no central authority you can go to in order to ask everything you wanted to know.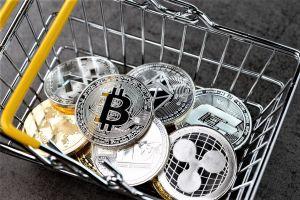 This is why crypto baskets exist: if you'd rather not handpick among thousands of coins, various platforms offer the possibility of buying a so-called basket which includes a select array of coins. In most cases, they are weighted against the market: this means that the percentage of market dominance is also often the percentage the coin makes up in the bundle. This means that when you buy a bundle that includes, for example, Bitcoin and Monero, you will get significantly more of Bitcoin than of Monero due to their respective market capitalizations.
Cryptonews.com brings you a collection of nine crypto baskets, launched by 5 five platforms this year, for a better overview of what's in the market, what you'd be interested in and what potential drawbacks they have.
Crypto baskets of 2018
Collections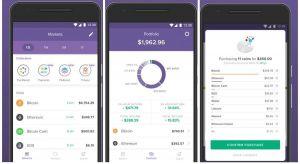 Provider: Circle Invest
Basket Options: four baskets (Platforms, Payments, Privacy and The Market)
Tokens within Basket: Platforms: four; Payments: four; Privacy: two; The Market: eleven;
Overview: Circle has been trying to make it as easy as possible to get started with cryptocurrency trading, and Collections is supposed to make it easy for anyone, even complete "noobs," to purchase cryptocurrency. The Market is a bundle with which, in one tap, you can buy all the coins on Circle Invest, weighted depending on their respective market capitalization. The others are grouped according to their purpose. This means that Monero will belong to Privacy, while Bitcoin is in Payments, etc.
Points of Interest: Geographically restricted (only for the US); initial transaction as low as a single US dollar.
____
Bundle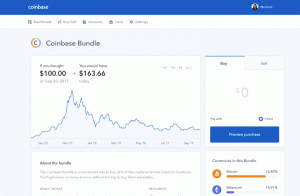 Provider: Coinbase
Basket Options: one basket;
Tokens within Basket: five: Bitcoin, Bitcoin Cash, Ethereum, Litecoin, and Ethereum Classic;
Overview: The Coinbase Bundles work very similarly to Circle's Collections in that they are weighted according to each coin's share of the market - they are available in different ratios based on the market capitalization and price at the time of purchase.
Points of Interest: Geographically restricted (to the US, EU and UK); the smallest Coinbase Bundle available is USD 25, GBP 25, or EUR 25; limited purchase according to verification limits.
____
BIT10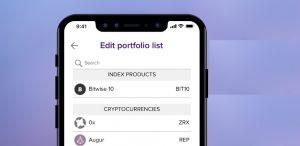 Provider: Abra & Bitwise
Basket Options: A single index
Tokens within Basket: the top 10 coins by market cap that also meet quality criteria (liquidity, security, and robustness requirements), rebalanced monthly;
Overview: The BIT10 is based on the traditional model of index investing. It is supposed to widen access to cryptocurrency investing by simplifying the experience of gaining exposure to a large part of the crypto market, and minimizing barriers to entry. Using Abra's stablecoin model, BIT10 positions are held in multi-signature smart contracts on the Bitcoin or Litecoin blockchain. Once invested, Abra and the user enter into a smart contract that effectively pegs the asset invested (either fiat currency or cryptocurrency) to the same amount of BIT10 tokens. While the token is built on Bitwise's index fund, it is not an exchange-traded fund (ETF).
Points of Interest: USD 5 minimum investment; no restrictions on entry or exit timing; no fees; no geographical restrictions.
____
HB10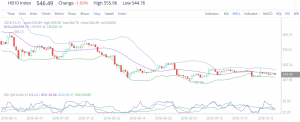 Provider: Huobi
Basket Options: a single index;
Tokens within Basket: 10 coins that are listed on Huobi and have the higher market value, larger scale and better circulation to reflect the overall performance of Huobi Global's market;
Overview: By exchanging for HB10, users can hold HB10 Index. Users can have the opportunity to exchange for a basket of corresponding digital assets so that they can invest in several currencies, which can help to provide users with a risk-distributed and diversely targeted tool for long-term digital asset exchange.
Points of Interest: exchange fee decreases with exchange value (up to none at all after USDT 1 million); allocation method explained in-depth on the company's website; HB10 can be exchanged with BTC, ETH, HT (Huobi Token) and USDT.
____
OK05/OK06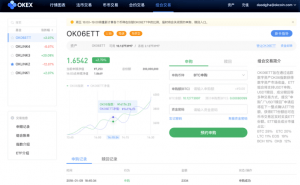 Provider: OKEx
Basket Options: two: OK05 and OK06;
Tokens within Basket: five within OK05, six within OK06;
Overview: OK05 and OK06 are indices that both follow the top 5 coins by market cap, with the difference that OK06 adds a sixth coin to its collection: OKB, the official utility token of OKEx. To qualify for the OK05, tokens are required to have been listed on OKEx for longer than 90 days; to be an open-source project; to be in the top 10% by 30-day average trading volume in USDT market; must be decentralized and cannot be a security. All coins from OK05 are automatically eligible for OK06 with the addition of OKB, which serves to reflect the performances of the most important tokens on OKEx. The index is rebalanced weekly.
Points of Interest: minimum subscription/redemption quantity is 100 units; both subscription and redemption are completed within an hour; there is no subscription fee, but the redemption fee is 0.2%.
---