Crypto Tech: Combine Mining and Heating With a Smart Heater
There is a heater that, when you turn it on, passively mines your cryptocurrency of choice while doing its original job in heating up the room.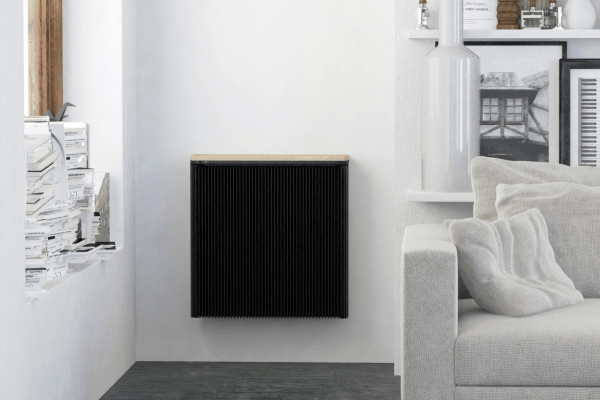 Crypto mining has always been notorious for its use of power and people have come to the point of using them to warm up during snow storms, as Daniel Oberhaus, writer at Motherboard, recently did. In his example, the rig was not even meant to be a heater first and foremost - it was your run-of-the-mill self-built rig, optimized for this guy's needs - but he did say that he was still profiting even while warming himself up: "At the time of writing, Zcash [his crypto of choice] is worth USD 375, which means that the rig makes about 38 cents per hour. After deducting for electricity costs (about 15 cents per kilowatt-hour), the rig was making about 20 cents/hour in profit."
But a company called Qarnot decided to turn the tables by combining these properties in a heater. The French startup unveiled their Crypto heater QC-1 under the slogan, "Make heating a source of revenue, not an expense!" The heater has two graphics cards embedded in the device which generate heat while mining. It is also noiseless, since it has no fans or hard drives. You can control the temperature or monitor the mining mode through a smartphone app.
Other tech specs are explained on their website, and it costs USD 3,600. You can also pay in Bitcoin. With the current price of Ethereum, Qarnot says you can expect to mine around USD 120 per month, although your power usage is not taken into account.
---