Coinbase Crisis Escalates: #DeleteCoinbase Gains Traction
Disclosure: Crypto is a high-risk asset class. This article is provided for informational purposes and does not constitute investment advice. By using this website, you agree to our terms and conditions. We may utilise affiliate links within our content, and receive commission.
It seems that, following a number of unfortunate events, major crypto company Coinbase might be getting into a major crisis.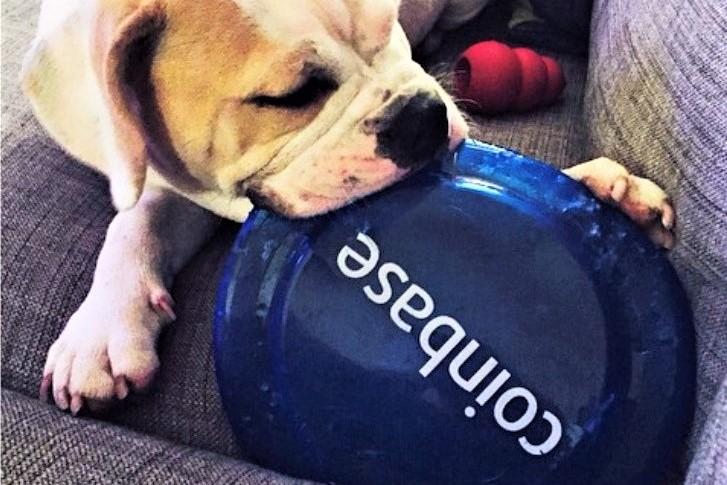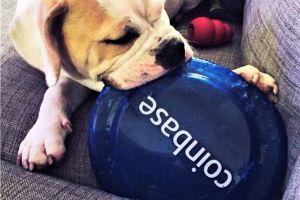 Currently, the hashtag #DeleteCoinbase is becoming more popular by the minute, ranging from users showing proof that they've deleted their Coinbase account, over warning against staying there, to one instance of people even paying others for closing their accounts. All of this for a simple reason: the community believes that Coinbase has lost their moral compass after their acquisition of a startup called Neutrino. It was founded by three former employees of Hacking Team, a controversial Italian surveillance vendor that was caught several times selling spyware to governments with dubious human rights records, such as Ethiopia, Saudi Arabia, and Sudan.
"It saddens me to see what they've done to their platform. Count me out," writes Twitter user @21isenough. This is a sentiment echoed by many in Crypto Twitter. User @lartdetre writes, "Closing Coinbase account help avoid tons of headaches. They went so over the top that it's totally insecure to stay there now."
"Call me crazy but I commend this community for the whole #DeleteCoinbase movement. I'm interested to see how & if Coinbase will listen to its users & the users they have lost. I won't hold my breath though," commented user @ashrugg.
Until now, the company has only responded that "Coinbase does not condone nor will it defend the actions of Hacking Team," but "it was important for Coinbase to bring this function in-house to fully control and protect our customers' data and Neutrino's technology was the best we encountered in the space to achieve this goal."
It's currently hard to tell how many users have left Coinbase, let alone if that makes a difference to them. The company has not responded to a request for comment. Coinbase investors, including Andreessen Horowitz, Union Square Ventures, DFJ Venture Capital and others, also remain silent on the issues that the company has been facing. Cryptonews.com contacted them, as well as Intercontinental Exchange, Ribbit Capital, Funders Club and others for comment, but none of them have yet replied.
As for how to handle such a growing crisis, Samantha Yap, founder and director of international PR firm with a focus on fintech, blockchain and cryptocurrency startups YAP Global, told Cryptonews.com: "When a communication crisis arises, it is essential for the company to take control of the conversation in the media rather than stay silent and enable misguided assumptions to spread."
Moreover, there is another challenge the company faces.
"Influencers in the cryptocurrency sphere on social media platforms such as Twitter and Reddit have the power to sway public opinion about the company. As a result, the recently launched #deletecoinbase social media campaign is spreading fast with influencers like Whale Panda, who has 213,000 followers on Twitter, drawing attention to the hashtag," Yap said.
"However, to Coinbase's defence, I understand why, as a large company, they would opt to issue one formal official statement for the time being, because it can't individually address everyone's concerns. Once you respond to one journalist or writer, you must give an interview to everyone," she added.
"As someone who has worked with thousands of technology companies and hundreds of crypto ones, I can tell you that in any sort of communication crisis the best thing to do is take responsibility for your mistakes," Ayelet Noff, founder and co-CEO of global PR agency Blonde 2.0, tells Cryptonews.com. "Do not try to hide them or justify them. Listen to your community and post comments where they are speaking, showing that you are listening and taking control of the conversation. In addition it is a great idea to post a blog post discussing the situation, showing that you are taking responsibility for your actions and explaining how you plan to solve the current situation."
In the meantime, Coinbase users are continuing deleting their accounts.
One person, under the Twitter handle @JpintoPedro, is further incentivizing the movement: "Everyone deleting their #Coinbase account and making proof of it will receive 1000 [satoshis]. respond to this post with the proof of deletion and rejoice sending an invoice for 1000 sats!" The person is using tippin.me, a Twitter crypto tipping app that uses Lightning Network to send small transactions between users.
CEO of competing cryptocurrency exchange Kraken, Jesse Powell, commented on the case on his own Twitter account: "Personally, I support any company which has the guts to roll out a transitional workforce development program. If you're giving an honest paycheck and a second chance to a guy who used to have to sell out journalists to fascist governments to make ends meet, you're ok by me." Other users have had to drop in to explain that he is being sarcastic, due to immediate outlash from some.
However, the Coinbase team seems to be making the issue even more difficult, as multiple users complain they cannot close their accounts. Apparently, after completing everything the exchange needs them to, they simply receive a message that says, "You cannot complete the account closure quite yet." User @won13three had contacted the company: "Same thing. I called customer support and they have an 'account specialist' on the case now."
One reason for this might be so-called "dust": tiny amounts of cryptocurrency are reportedly preventing some users from leaving Coinbase, because they were too small to transfer out, but the exchange supposedly doesn't allow the closing of accounts with remaining balances, news outlet BreakerMag reports.
Developer and Bitcoin enthusiast Udi Wertheimer developed a solution to that, called the #DeleteCoinbaseTrustChain: because Coinbase allows free transfers between existing accounts, users could simply transfer their "dust" to another Coinbase user, then close their account.
Perhaps expectedly, part of the crypto community has taken this as the perfect chance to make memes out of the situation.
---