Calvin Ayre vs John McAfee: Crypto Celebrity Deathmatch
Disclosure: Crypto is a high-risk asset class. This article is provided for informational purposes and does not constitute investment advice. By using this website, you agree to our
terms and conditions
. We may utilise affiliate links within our content, and receive commission.
Celebrities going at each other is a tale as old as time, and the lifeblood of a heap of yellow press. However, such occurrences are not simply contained to their own ecosystem – they leak into every bubble, including the cryptocurrency one. Now, we have a fight between Calvin Ayre, big proponent of Bitcoin SV and founder of crypto news outlet CoinGeek, and notorious Bitcoin bull and software tycoon John McAfee – but the fight does not circle around the merits of the two cryptocurrencies, but rather around their own personal lives.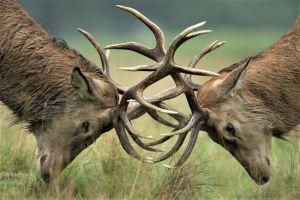 It started with Ayre tweeting out pictures of him "drinking rum with Cuban dance team in Havana" in his own words and facing a lot of backlash due to speculations about the age of the girls. Ayre denied the claims.
Joining the hordes of people calling Ayre creepy, among more unsavory names, was John McAfee. "John McAfee here. As unsolicited advice from the King of Badass, this is a dark alley you are wandering down. Unfortunately, by your association to the crypto world, you are dragging us with you down that alley. You are a bright man. Pause for a moment and look at your reality," he wrote on Twitter. Ayre was quick to reply: "Ya like I need advice from someone wanted in Belize for murdering his neighbour like McAfee is. It was a pool party get over it," he tweeted.
However, McAfee did not like the allegation of being a murderer. A new documentary is due to be released about the time that McAfee had in Belize, implying that he was involved in two murders – which seems to be a painful point for anyone, and one that Ayre was obviously quick to exploit. "I'm giving you 12 hours to correct this lie publicly Calvin," McAfee tweeted. "If you do not I promise you that at the end of my libel suit everything you own will be mine."
Later, Ayre added that "I am not saying McAfee is a murderer, I am saying the guy who confessed to killing his neighbour in Belize is saying John paid him so is a murderer."
When people called McAfee out for being a hypocrite, having had unsavory dealings with underage women in the past himself, he wrote "My post advising Calvin about posting vids of pre-teen girls: 'Didn't you yourself live with a 17 year old?' People asked. Yes I did. Where do you think I got the experience to be able to advise someone on this issue? I have made every mistake that can be made in life. I learned."
Interestingly, Ayre was the one to turn the topic towards crypto and claim that the outrage against him is a ploy to get people to boycott an upcoming conference organized by CoinGeek. "Ya thats it… boycott a technology conference over pictures of adults at a pool party… Brilliant. No comment on McAfee the murders advice. Thanks for promoting the event for us though," he tweeted. "Pathetic. Now pictures of legal adults at a pool party are being weaponised because I support real #Bitcoin #BSV because its technically superior. This is about the technology and I am right."
Meanwhile, McAfee clarified his stance and apologized: "Even I get sucked into issues that, in the long run, do nothing to help free ourselves from the burden of our insane government. I apologize to my [followers] for my [digressions]. As to Mr. [Ayre]: we don't live in isolation. Your actions impact everyone." Ayre's response to this was a clear, resounding and equivocal, "Fuck you." McAfee still had the last word, which you can read below.
"A murderer and a pedophile fighting on twitter. I'm going with John because at least he doesn't flaunt his homicidal tendencies," wrote Twitter user @mhulbig. "Battle of the creepy old crypto dudes," says @godlmember.
Even several crypto-influencers added their thoughts. For example, Francis Pouliot, CEO and co-founder of cryptocurrency exchange Bull Bitcoin, accused Ayre of being a "pedophile." And – as much as Ayre wants to believe that this outrage against his tweets has something to do with his support of Bitcoin SV – it doesn't look like that community was very active in defending him.
Meanwhile, Ayre has also announced that he and his legal team "will be launching some actions":
---