Blockstream Launches New Crypto Wallet
Disclosure: Crypto is a high-risk asset class. This article is provided for informational purposes and does not constitute investment advice. By using this website, you agree to our terms and conditions. We may utilise affiliate links within our content, and receive commission.
Blockchain technology company Blockstream has just launched a new cryptocurrency wallet dubbed Blockstream Green, currently available for download for both Android and iOS devices. The wallet has 2-of-2 multisig security, hardware wallet support, two-factor authentication, as well as a host of other features.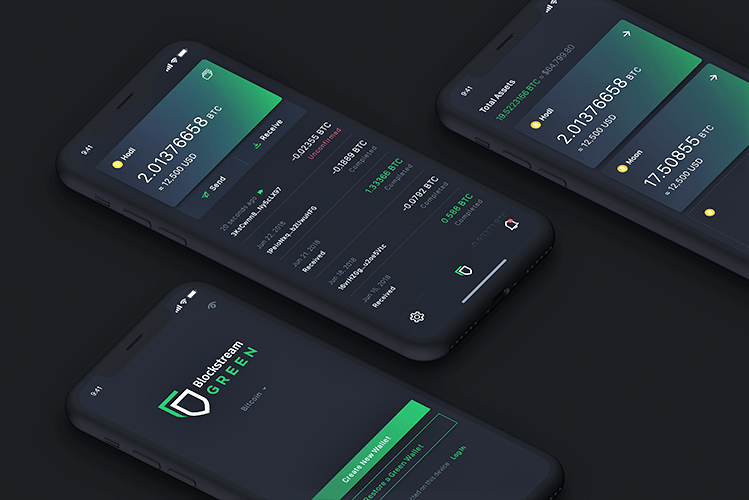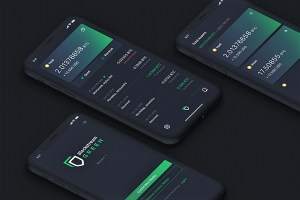 Among other things, Blockstream is the company also known for its Bitcoin satellites that aim to solve blockchain's dependence on the internet. The company has already had Greenbits and GreenAddress wallets out, but these will now be retired in order to be consolidated under Blockstream Green. The 2-of-2 multisig security means that one private key is held on the device and the other on Blockstream's servers, preventing the stealing of funds in the case a user loses their device.
Two-factor authentication (2FA) is a method of confirming users' claimed identities by using a combination of two different factors: 1) something they know, 2) something they have, or 3) something they are. In the case of Blockstream Green, the 2FA methods available in the app include: Google Authenticator, Email, Phone call, and SMS.
The Android version of the wallet also supports integration with hardware wallets Trezor One and Ledger Nano S, combining its own security features with those found on these hardware wallets. The wallet also comes with a range of supported languages, including Chinese, Dutch, English, French, German, Italian, Japanese, Korean, Spanish, Russian, and Ukrainian, with the promise of including more soon.
Other features include fee control, two-factor thresholds which let users spend a certain amount less than the threshold without activating 2FA, and Android users can also connect to Green over Tor, the free and open-source software for enabling anonymous communication. They also boast watch-only wallets, explained as "[keeping] an eye on your Bitcoin balances while on the go, and receive payments from others, without needing to grant payment permissions to your device."
As for the next steps, the company intends to add hardware wallet support to the iOS version as well, along with the ability to add multiple partitioned accounts in the same wallet, and add support for Mac, Linux, and Windows users. The previous versions of the wallet, now replaced with Blockstream Green on Google Play Store and the iOS App Store, had more than 50,000 downloads on Android.
Although mostly positively received in the community, some users were less than enthused: "Oh, it is only multisig… So sorry the Green have no singlesig option for the wallet. That is the only reason I will not use it. Almost perfect wallet thought," writes Reddit user u/dulbrev. However, a spokesperson from Blockstream wrote that they had plans for singlesig as well. The spokesperson did not elaborate on this.
____
Blockstream Green with hardware wallet
---