Bitcoin And Ethereum Scale Slower Than Cryptoverse Grows
Disclosure: Crypto is a high-risk asset class. This article is provided for informational purposes and does not constitute investment advice. By using this website, you agree to our terms and conditions. We may utilise affiliate links within our content, and receive commission.
This problem is potentially elevated in the coming months before Layer 2 solutions are in production. Scaling issues might also impact other tokens that are built on top of Ethereum or Bitcoin.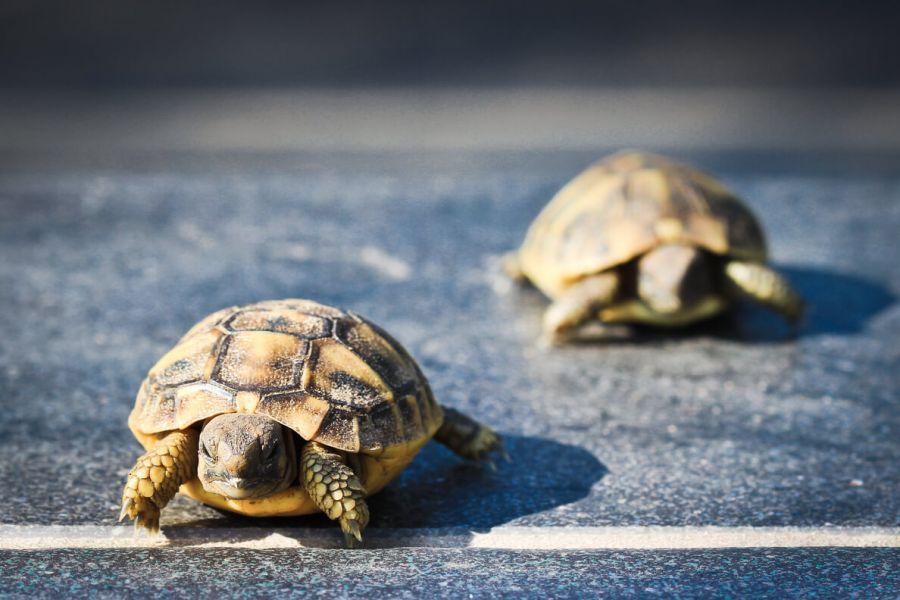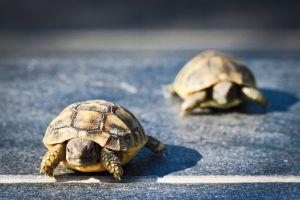 Scalability is a specter that won't stop haunting crypto. While certain (mostly newer and less decentralized) blockchains — Ripple (XRP), EOS, and Tron — boast the ability to handle thousands of transactions per second, many of the larger, established, more decentralized and secure blockchains such as Bitcoin (BTC) and Ethereum (ETH) still struggle to get into double figures.
This problem has been brought to the fore yet again in recent months, as the growth of DeFi (decentralized finance) and Bitcoin's rise to USD 12,000 has caused transaction fees to rise.
But is there really a scalability issue for the big networks such as Bitcoin and Ethereum? Industry players speaking to Cryptonews.com said that there is, and that this could potentially undermine adoption in the longer term, unless the development communities for these networks succeed in implementing layer-two and layer-one solutions.
Scaling bottlenecks
Crypto has enjoyed a good few months since March's notorious crash. Bitcoin rose to USD 12,000 in August and September before crashing to USD 10,000 again, while Ethereum has surfed a wave of growing interest in DeFi.
This surge in demand and interest hasn't been without its problems. Average transaction fees for Bitcoin have, since August, been at their highest since February 2018.
Ethereum's average fees have broken all-time records, rising to USD 5.8 in mid-August and hitting USD 13.23 on September 1.
In other words, both blockchains are having scaling problems, as explained to Cryptonews.com by Parity Technologies' head of research, Joe Petrowski.
"Ethereum is already hitting scaling bottlenecks. Token transfers can cost USD 30-USD40 in gas fees," he said.
Petrowski suggested that the problem has been made worse by the more developed state of the crypto ecosystem, in comparison to how it was back in late 2017 (when BTC briefly hit its all-time high average transaction fee of USD 54.90).
"This problem is potentially elevated in the coming months before Layer 2 solutions are in production. There's a major difference to the 2017 market: there's a lot more infrastructure in place to access blockchains," he said.
As an example, Petrowski noted that, in 2017, many exchanges closed user onboarding because they didn't have the staff to process either KYC or customer support tickets. At the same time, decentralized exchanges were impossible to use for all but the technologically savvy.
"Now the rails are in place; exchanges have larger teams, there are more fiat on-ramps, more institutions are in place, and [decentralized exchanges] like Uniswap are easy to use. In short: more people have more access to easier-to-use applications," he added.
Amaury Séchet, developer of Bitcoin fork Bitcoin Cash (BCH), agreed that some of the big blockchains are experiencing problems right now.
"ETH and BTC definitively are [experiencing problems] right now," he told Cryptonews.com. "BTC for cultural reasons: they do not want to scale on-chain."
Getting worse before it gets better
Séchet predicted that the scaling issues of Ethereum and Bitcoin will also impact all the other tokens that are built on top of their two respective blockchains, such as Tether (USDT) or Chainlink (LINK).
"Other chains have a lot of capacity and shouldn't run into these problems any time soon. This is why my focus is on Bitcoin Cash," he added.
The rise in transaction fees — and the impact this will have on scalability and use — has refocused attention within the wider crypto community on layer-one solutions to scaling.
Given the ongoing growth of DeFi, things might get particularly worse for Ethereum, at least until it completes the much-awaited transition to Ethereum 2.0.
Joe Petrowski said, "If … DeFi creates some value in offering either a new service to people or financial services to people who did not have access to them before, and then scales too much from actual usage to the extent that fees escalate beyond the value of the service, then scalability becomes pressing."
Petrowski also raised the possibility that the use of DeFi for arbitrage could make things worse.
"The worst case scenario for the above would be if the fees are too high to perform value-adding services but lower than arbitrage opportunities. In that case, arbitrageurs will be extracting more value than is created," he said.
Petrowski expected that things will also get worse for Bitcoin in the near and longer term future.
"The decrease in the block reward, eventually to zero, means that miners must generate an increasing share of their revenue through transaction fees," he said. "It may indeed be a risk if people decide to migrate to another "store of value" chain, but Bitcoin's bet seems to be that they won't."
Layering solutions
Short of on-chain solutions, the likes of Bitcoin and Ethereum will need to rely increasingly on layer-two and app-based solutions. However, these may have drawbacks.
"At the end of the day, this is a liquidity vs scaling tradeoff. 2nd layer tech tends to have liquidity problems because they trade IOUs instead of the native asset," said Amaury Séchet.
Joe Petrowski agreed that layer-two solutions are something of an imperfect solution.
"This inefficiency makes addressing the problem at L1 rather attractive," he said.
---