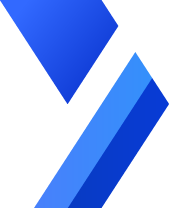 81% of retail investor accounts lose money when trading CFDs with this provider.
ETFinance
ETFinance is a European web broker that lets you trade a variety of CFDs on Forex, stocks, cryptocurrencies, ETFs, indices, and more. It offers different tier accounts for both beginners and professional traders living in the European Economic Area (EEA) and is a legit way to gain exposure in various financial markets. The platform is best suited for people interested in all sorts of financial instruments, including cryptocurrencies. Trading with ETFinance is 100% secure since you don't actually buy the underlying assets but make money from changes in their price. Besides, you can open a free bitcoin demo account and polish your trading strategies with virtual money before risking any real funds.
Key features
ETFinance is a CFDs (contract for difference) broker that lets you gain exposure to hundreds of financial assets and lets you make money by either longing or shorting them. Besides, the potential gains and losses can be amplified by opening leverage positions.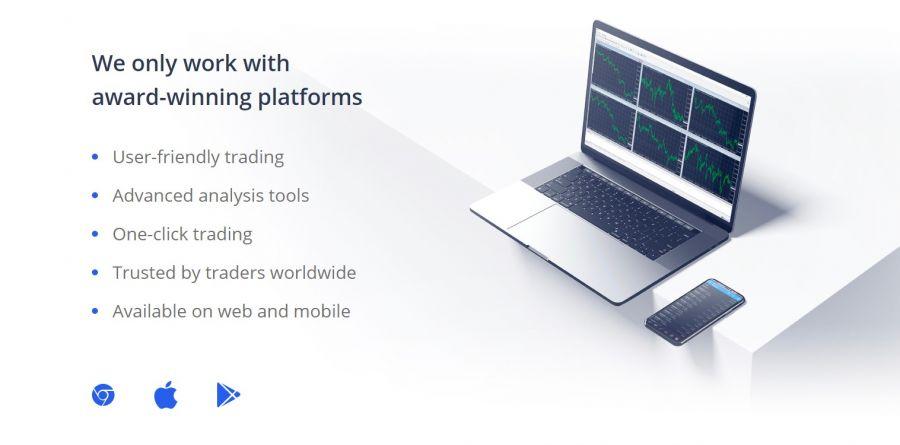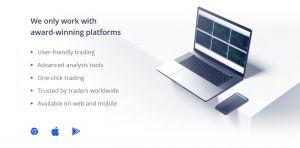 Source: ETFinance.eu
General info
| | |
| --- | --- |
| Web address: | Link |
| Main location: | Limassol, Cyprus |
| Daily volume: | 0.0 BTC |
| Mobile app available: | Yes |
| Is decentralized: | No |
Parent Company:
Magnum FX Ltd.
Transfer types:
Bank Transfer, Credit Card, Debit Card,
Supported fiat:
USD, EUR, GBP
Supported pairs:
750
Has token:
-
Fees:
High(Compare rates)
Pros & Cons
Commission-free trading A wide variety of assets, including cryptocurrencies 24/5 customer support via phone Trustworthy and regulated broker
No fixed fees No two-factor authentication No cryptocurrency deposits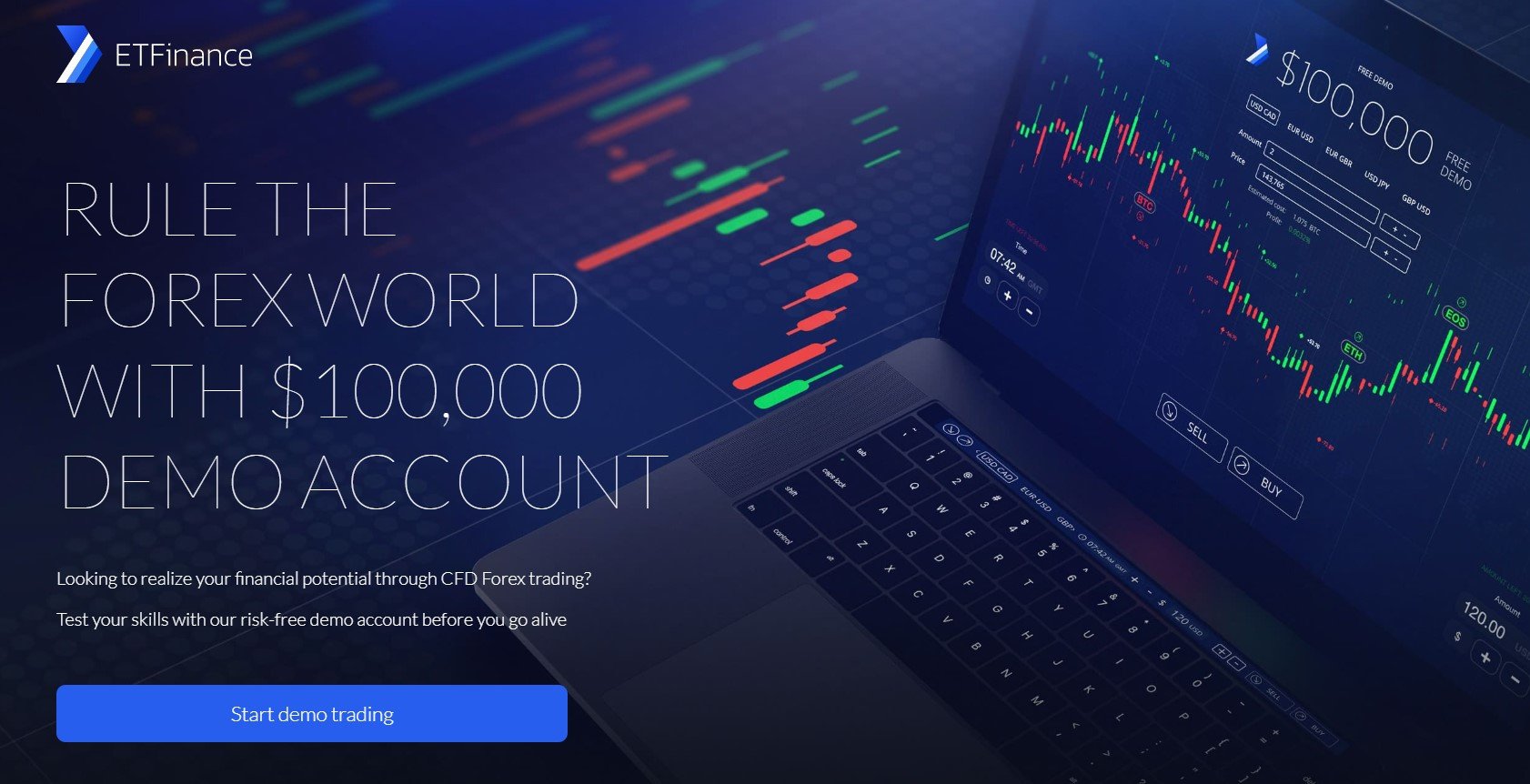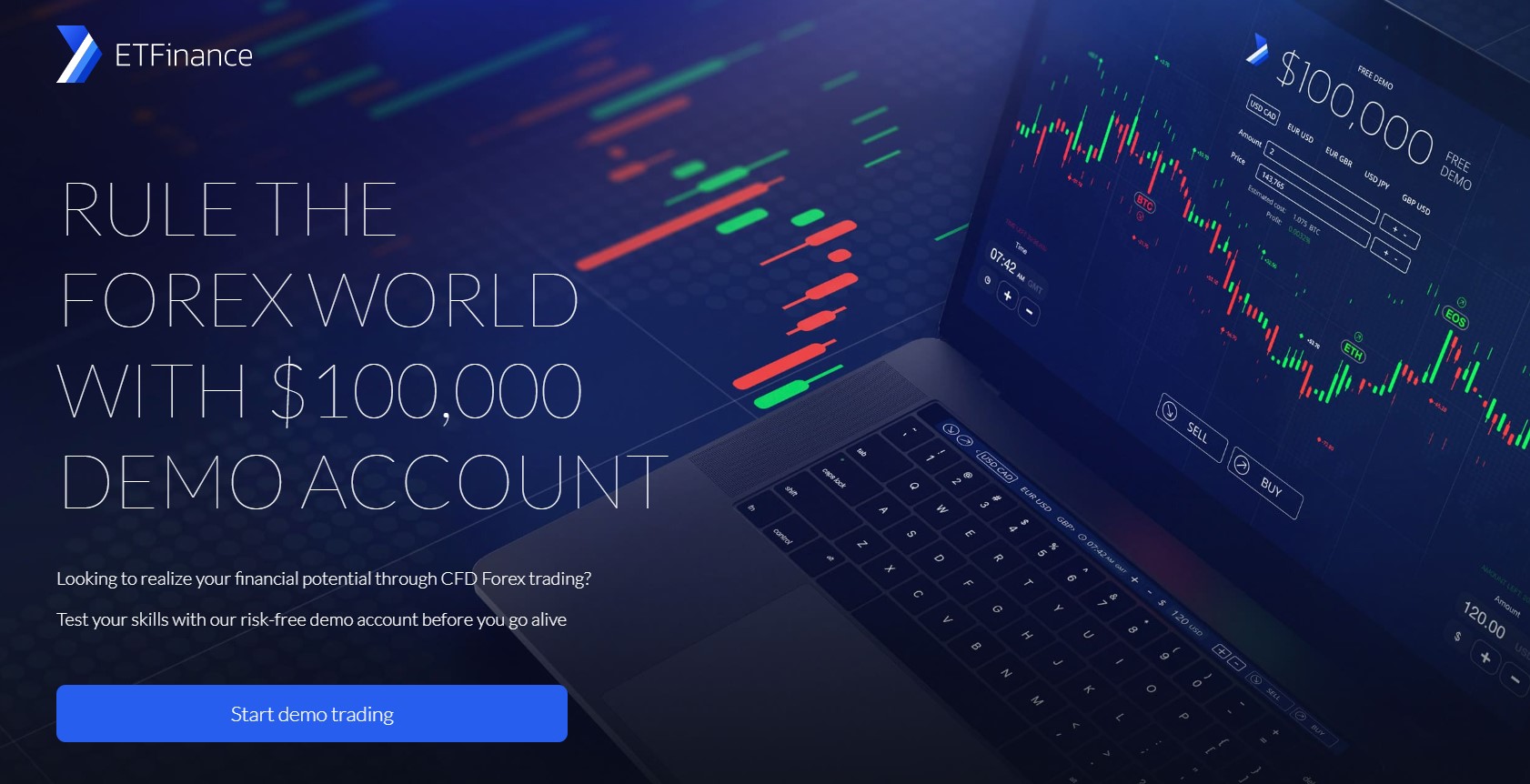 Other key features of ETFinance include:
Commission-free trading. ETFinance does not charge its users for placing trades, deposits, or withdrawals.
Free bitcoin demo account. If you just want to give it a shot at bitcoin trading, ETFinance is one of the most convenient options out there.
More than 750 CFDs. Trade cryptocurrencies, commodities, stocks, forex, and ETFs without 
Long or short cryptocurrencies without acquiring any. Handling cryptocurrencies require technical expertise and operations security which may not be for everyone. ETFinance lets you make money by trading in the cryptocurrency market by trading crypto CFDs.
Reputable and trustworthy broker. ETFinance is regulated in Europe and is required to adhere to strict regulatory policies such as GDPR, AMLD5, and others. 
Outstanding leverage. While new traders can access up to 30x leverage, gold and platinum members that are eligible professional clients can get up to 500x leverage. 
MetaTrader 4-based platform. ETFinance uses the most popular trading platform worldwide, which can be accessed from nearly every device, including personal computers, tablets, or smartphones.
Islamic account. Designed according to the principles of Islam, it comes with zero interest and swap charges.


Source: ETFinance.eu
All in all, ETFinance is a reputable and trustworthy broker for your financial investments. Read on to find out more about how ETFinance works, what markets does it offer, and how you can use it to your advantage.
Background
ETFinance is on a mission to provide traders with cutting-edge trading tools and seeks to become a go-to platform for aspiring traders.
ETFinance started operating in 2018 as a brand of Magnum FX Ltd (incorporated in 2016) brokerage which is registered in Cyprus. The platform is regulated by Cyprus Securities and Exchange Commission (CySEC), a well-trusted regulatory institution in Europe. Its official address is 1 Agias Fylaxeos Street, 3025 Limassol, Cyprus.
Since its launch, the platform has won multiple rewards and was recognized as the best CFDs broker in Europe in both 2019 and 2020 by numerous organizations.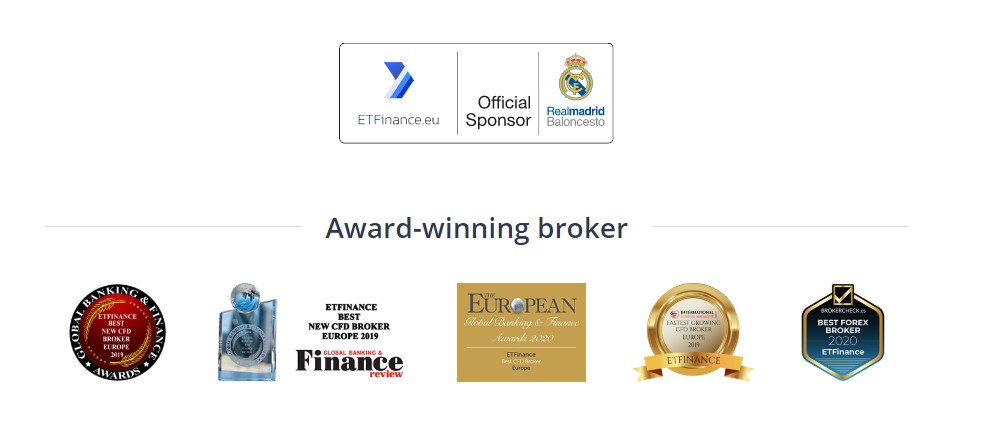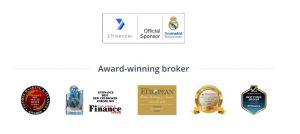 Source: ETFinance.eu
The platform also complies with the European General Data Protection Regulation (GDPR) standards, The European Securities and Markets Authority (ESMA), and Markets in Financial Instruments Directive (MlilFD).
Last but not least, ETFinance is the official partner and sponsor of one of the best European basketball clubs Real Madrid, which, in case you're not convinced yet, serves to prove the high ambitions of ETFinance.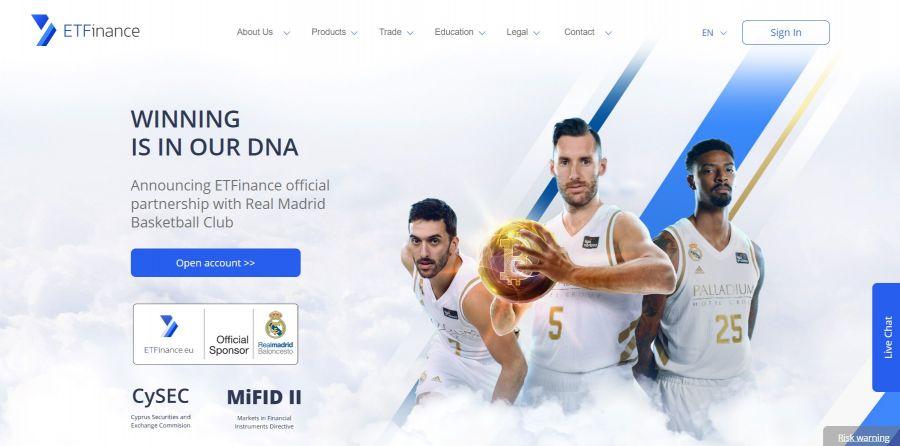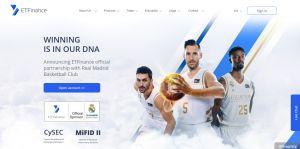 Source: ETFinance.eu
Every ETFinance user must pass a mandatory know-your-customer (KYC) check, which involves disclosing personal information, such as:
Your full name
Your permanent address
Your authorized signatures
Your legal status
Information about the owners of related bank accounts
As such, the platform is great for traders seeking a legitimate and regulated platform for their investments.
Supported countries
At the moment, ETFinance brokerage is accessible for residents and citizens of the European Economic Area (EEA) only. It includes:
Austria
Bulgaria
Croatia
The Republic of Cyprus
The Czech Republic
Denmark
Estonia
Finland
France
Germany
Greece
Hungary
Iceland
Ireland
Italy
Latvia
Lithuania
Lichtenstein
Luxembourg
Malta
Norway
The Netherlands
Poland
Portugal
Romania
Slovakia
Slovenia
Spain
Sweden
At the moment, ETFinance is translated into seven languages: English, Spanish, German, Dutch, Portuguese, Italian, and Swedish.
ETFinance fees
ETFinance stresses the fact that its platform is commission-free, which is true, as you don't pay a fixed fee for every trade. Besides, you won't have to pay any deposit or withdrawal fees, as they are free of charge, too. However, there is a clause that applies to accounts with insignificant (only one trading position) or no trading history. They have to pay up to EUR 50 fee (or an equivalent amount in other currency) when withdrawing their funds from the platform.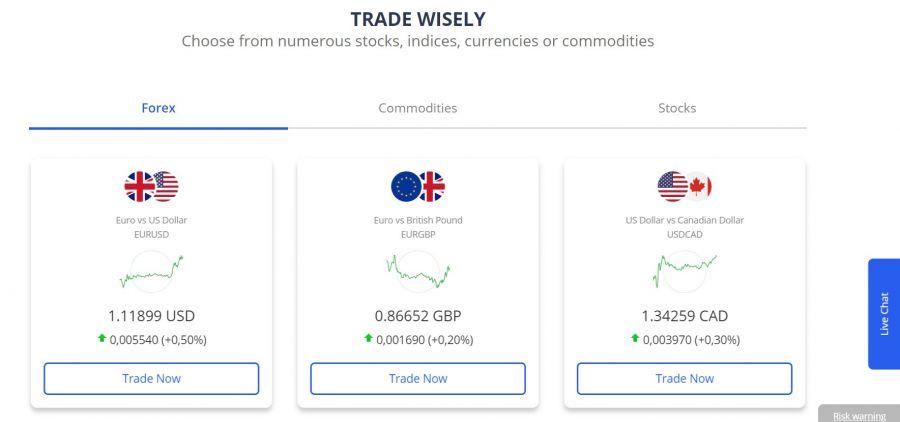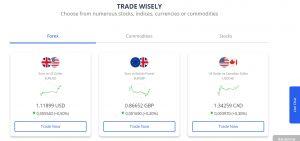 Source: ETFinance.eu
Like most CFDs trading sites, ETFinance charges the following fees:
Spreads. Spread is the difference between the buying and selling price of an asset. Every time you open or close a trade, you're going to pay a floating minimal spread of between 0.03 – 0.07 pips, based on your account type.
The term swap rate (overnight fee). Every night your position is open, you're going to incur a swap fee for your position. The swap rates change every week and are based on key market conditions and risk management decisions of ETFinance's partner institutions.
Currency conversion. Funds denominated in other currencies than your accounts base currency will be converted to the base currency and incur a conversion fee, which is based on forex market rates.
Your fees also depend on the type of account you choose to open. ETFinance offers different tier accounts for traders with varying aspirations. You can choose from Silver, Gold, and Platinum accounts.
| Silver Account | Gold Account | Platinum Account |
| --- | --- | --- |
| Newcomers | Experienced traders | Seasoned traders |
| 0% deposit commission | 0% deposit commission | 0% deposit commission |
| Min. deposit – €215 | Min. deposit – €215 | Min. deposit – €215 |
| 750 assets | 750 assets | 750 assets |
| 0.07 minimum spreads | 0.05 minimum spreads | 0.03 minimum spreads |
| 30x leverage | 30x leverage | 30x leverage |
| 7 AM – 7 PM (GMT) support | Dedicated relationship manager | Dedicated relationship manager |
| Islamic account | Islamic account | Islamic account |
| – | Webinars and videos | Webinars and videos |
| – | Hedging | 50% swap discount |
| – | – | News alerts |
| – | – | Free VPS |
The most experienced traders can apply for a Professional trading account, which enjoys even lower spreads, higher leverage (up to 500x), exclusive loyalty programs, and more flexibility.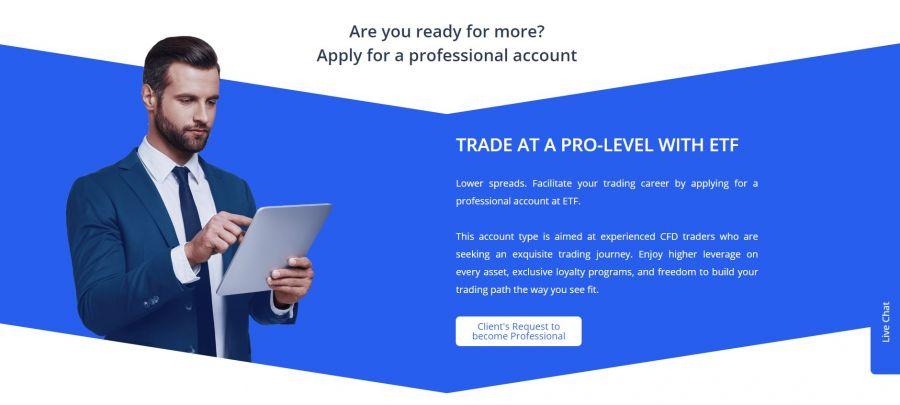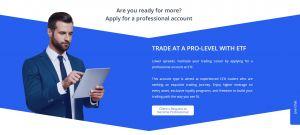 Source: ETFinance.eu
ETFinance usability
ETFinance platform uses Meta Trader – the world's most popular trading interface. It has all the charts, indicators, advanced order types, and other professional trading tools you could possibly need:
Multi-device compatibility.
Market orders for buying and selling.
Limit orders.
Pending orders for advanced traders.
Technical indicators.
Supports automated trading.
Ability to customize your trading.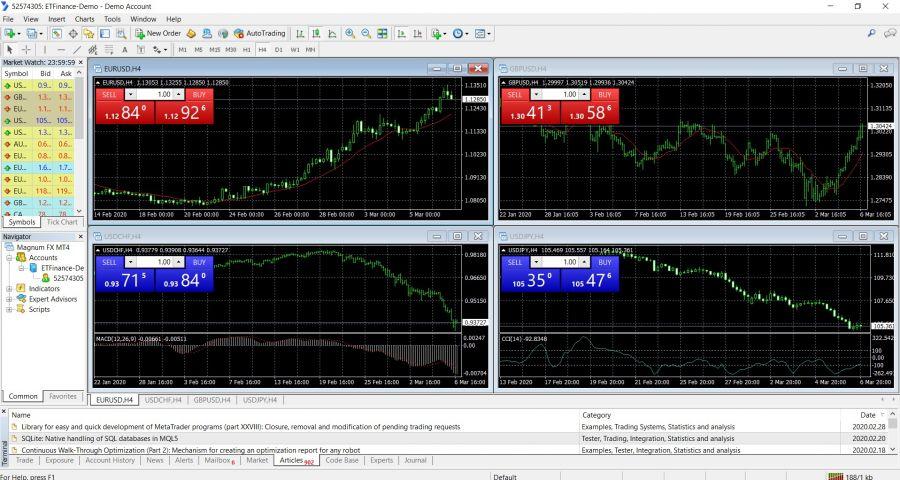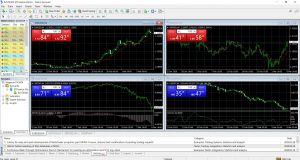 Source: ETFinance.eu
MetaTrader's trading environment can be slightly overwhelming at first, especially if you're just starting to trade. If you're unfamiliar with MetaTrader 4, see the video tutorial section on how to use it on a computer as well as mobile devices.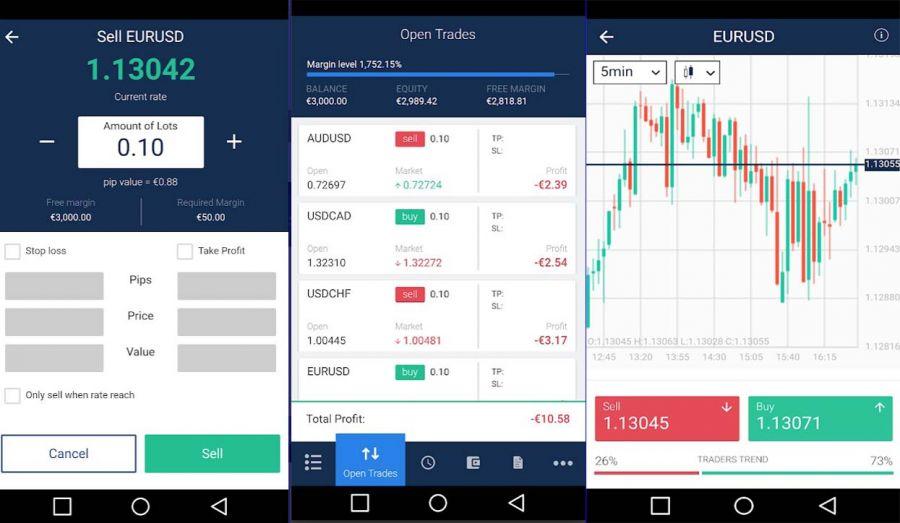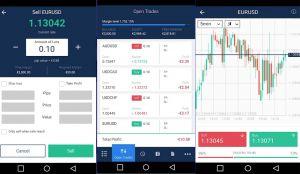 Source: ETFinance.eu
Experienced traders should have no issues with using the platform at all. The platform has a user-friendly interface and many advanced trading features for both amateur traders and professionals alike.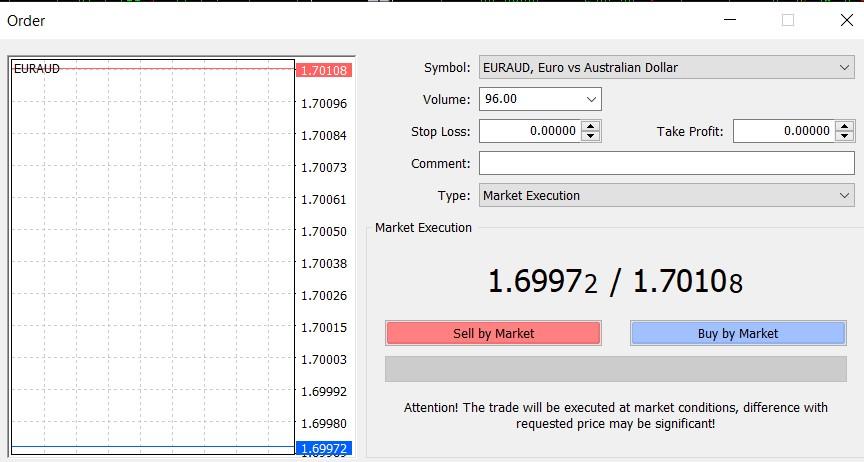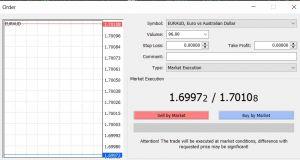 Source: ETFinance.eu
The platform allows you to access the following CFDs:
19 cryptocurrencies and 33 crypto pairs, including Bitcoin (BTC), Bitcoin SV (BSV), Bitcoin Gold (BTG), Dash (DASH), Ethereum Classic (ETC), Ethereum (ETH), IOTA (MIOTA), Lisk (LSK), Litecoin (LTC), NEO (NEO), Quantreum (QTM), Swisscoin (SIC), Tether (USDT), NEM (XEM), Stellar Lumens (XLM), Ripple (XRP), Verge (XVG), Zcash (ZEC), Cardano (ADA), Babel (BAB), and others.
More than 150 tradeable stocks, including Apple, Amazon, Facebook, Google, Netflix, Tesla, and many more.
Popular indices, such as DOW 30, S&P 500, NASDAQ 100, FTSE 500, and others.
Commodities like Natural Gas, Crude Oil, Gold, Silver, Platinum, and many others.
Hundreds of Forex pairs with all sorts of national currencies.
…and more. New assets are being added regularly on the exchange.
Here is the complete list of crypto pairs available at ETFinance: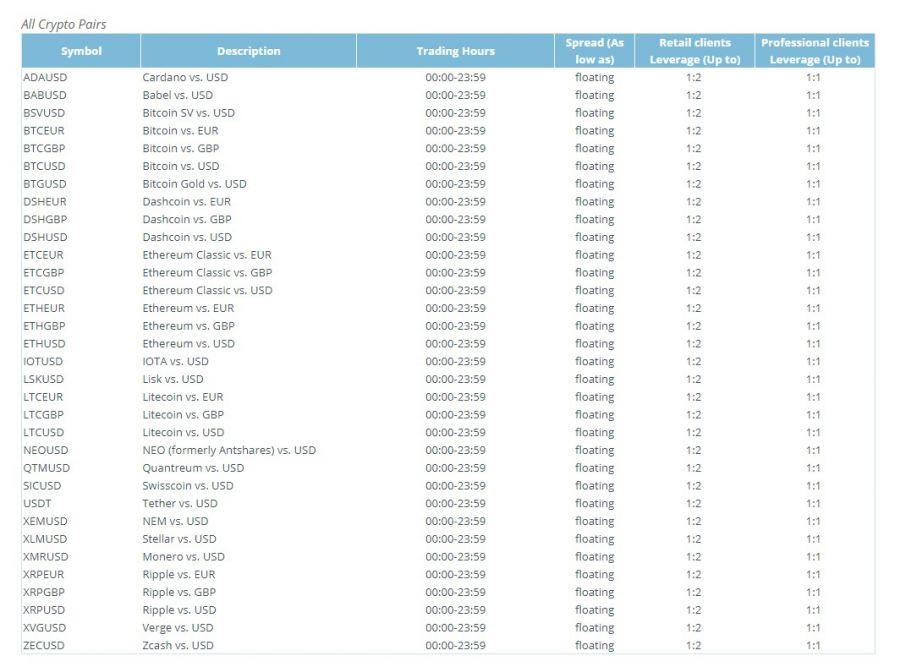 Source: ETFinance.eu
For all other tradeable pairs, check out ETFinance's asset index.
If you're new to trading, you might be excited to find ETFinance's educational resources to prepare you for trading. They include an economic calendar, earnings calendar, ebooks, videos, articles, courses, and tutorials on everything you need to know when trading with ETFinance.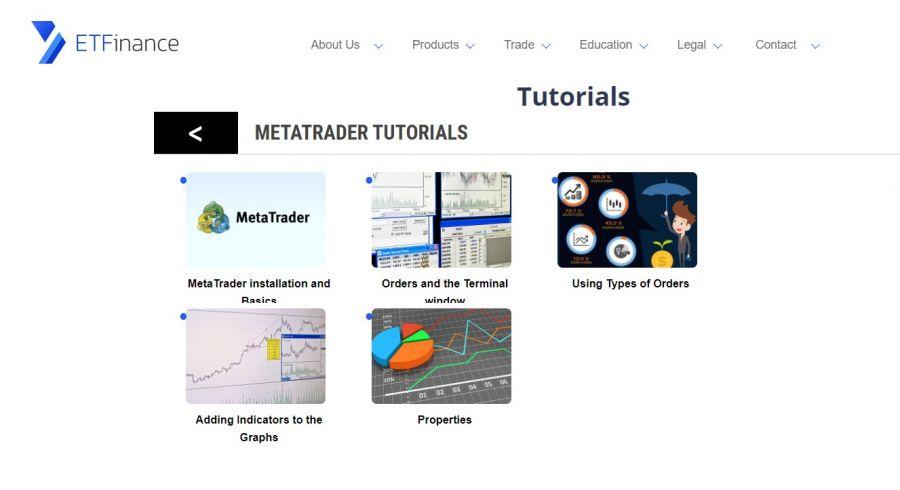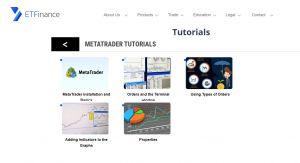 Source: ETFinance.eu
Demo account
Once you register an account and prove yourself to be a real person, you don't need to rush in deposit money into the platform. ETFinance provides a handy demo account topped up with USD 100,000 of virtual money.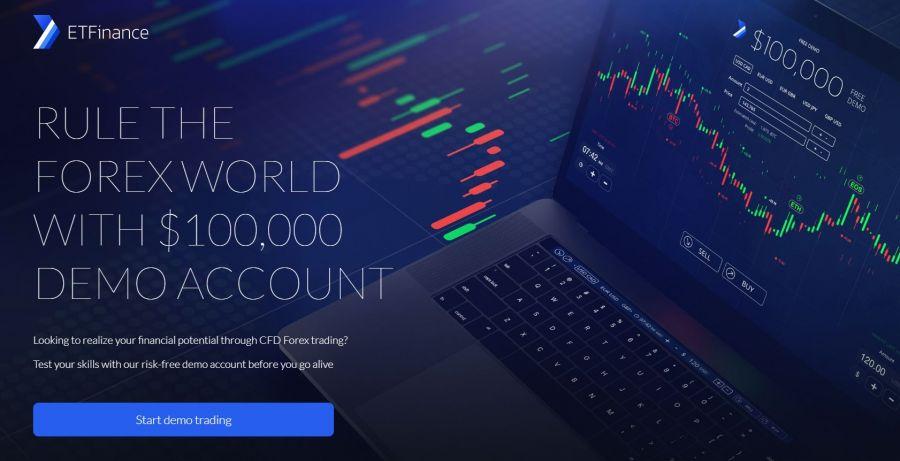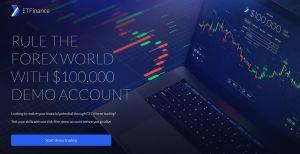 Source: ETFinance.eu
With a demo account, you can get a feel of the platform, improve your trading skills, polish your strategies and try out new techniques.
The demo account expires after 14 days but you can always ask your relationship manager and ask for an extension.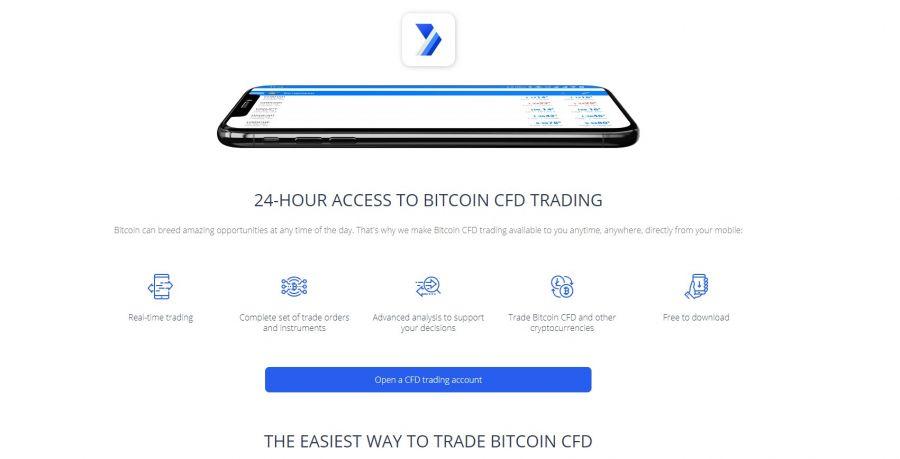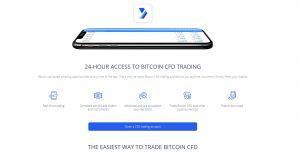 Source: ETFinance.eu
Registration process
Registering an account takes just a few minutes, but also ETFinance also needs to verify your account, which can take up to two business days.
The signup procedure is rather straightforward and consists of five short steps:
Account. Your name, email address, and phone.
Personal details. Your address, birthdate, tax jurisdiction, and other related info.
Questionnaire. ETFinance asks you some questions about your experience in the financial markets, your income level, and sources.
Documents. Provide your identity and address verification documents. You can also skip this step by clicking the "Do it later" button.
Make a deposit. Make your first deposit and dive into the CFDs trading with ETFinance. You can also skip this step and do it later.

Source: ETFinance.eu
If you do not have it yet, you will also need to download and install the Meta Trader 4 application to your device. You can find it right here: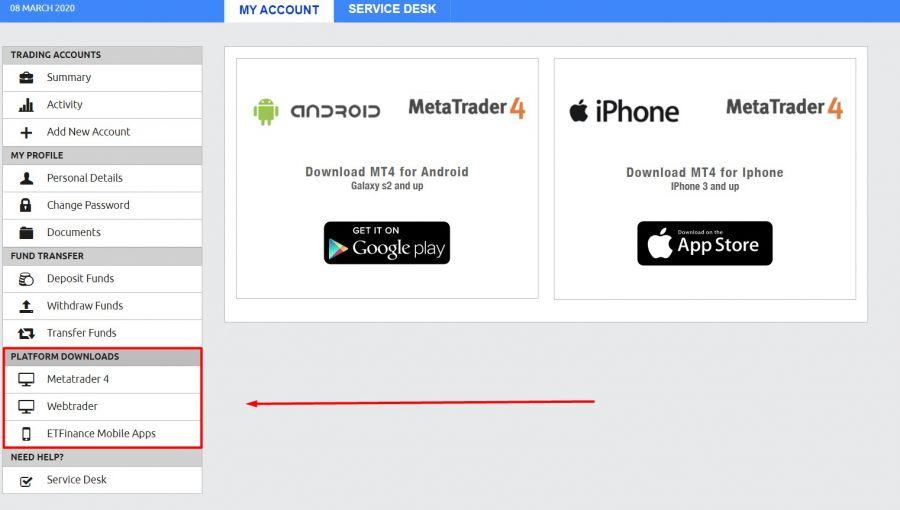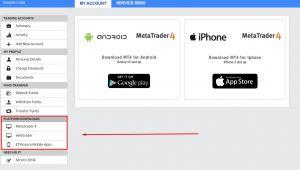 Source: ETFinance.eu
Alternatively, you can use ETFinance's Web Trader, which works as well as the application.
Customer support
ETFinance has several customer support channels:
Phone support. You can call ETFinance Monday to Friday 7 to 19 GMT using this number: ‍+8006 003 7004
Live chat support. Click on the live chat box to enter a conversation with the broker's support team.
Email support. Write to [email protected]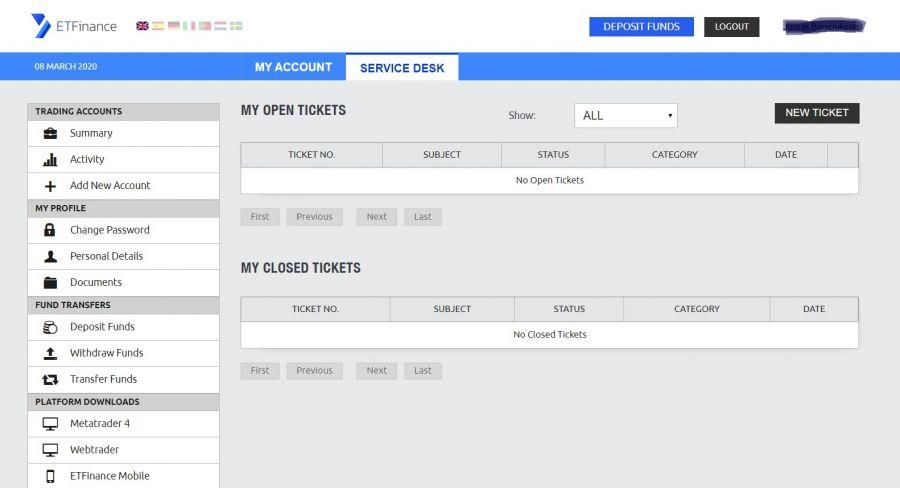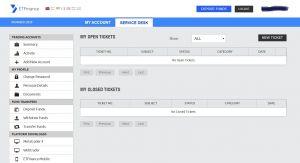 ETFinance.eu
Unfortunately, the site does not have an extensive FAQ knowledge just yet, so the best way to get answers to specific questions is by talking with their customer support department directly.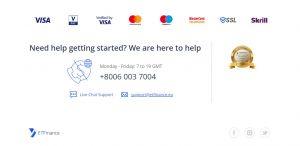 Source: ETFinance.eu
Security of the platform
ETFinance is a highly secure platform. While exchange hacks and other scandals plague centralized cryptocurrency exchanges, there is no such risk with trading regulated CFDs.


Source: ETFinance.eu
ETFinance does not have a native cryptocurrency wallet, and you only buy and sell assets with fiat currency of your choice. As such, there's little chance of losing your money to hackers, since withdrawing funds via the traditional banking system is a somewhat slower, but surefire way to keep your funds secure.
In addition to that, your account is secured by a strong password. It is recommended to use a password that you haven't used before, and use a combination of capital letters and numbers.
Unfortunately, ETFinance does not offer an option to protect your user account with two-factor authentication (2FA), which would offer a robust extra layer of security.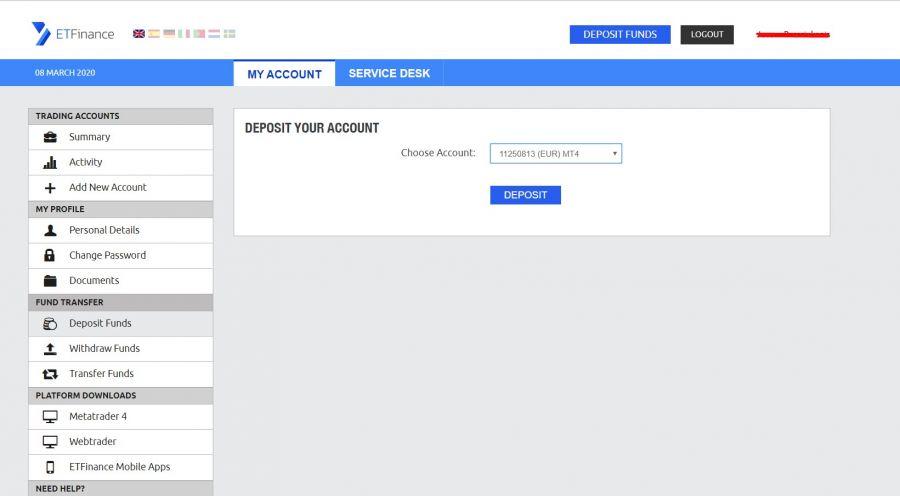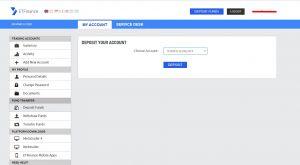 Source: ETFinance.eu
Fortunately, Meta Trader provides a highly secure way to trade. The application uses data encryption by default, protects your information, and keeps the exchange's database secure and protected at all times.
All in all, ETFinane is a secure platform that follows extensive know your customer (KYC) and anti-money laundering (AML) procedures. And although some might find these processes cumbersome, it makes the platform safe and secure since there is almost zero chance that you or the platform may lose your money.
Deposits and withdrawals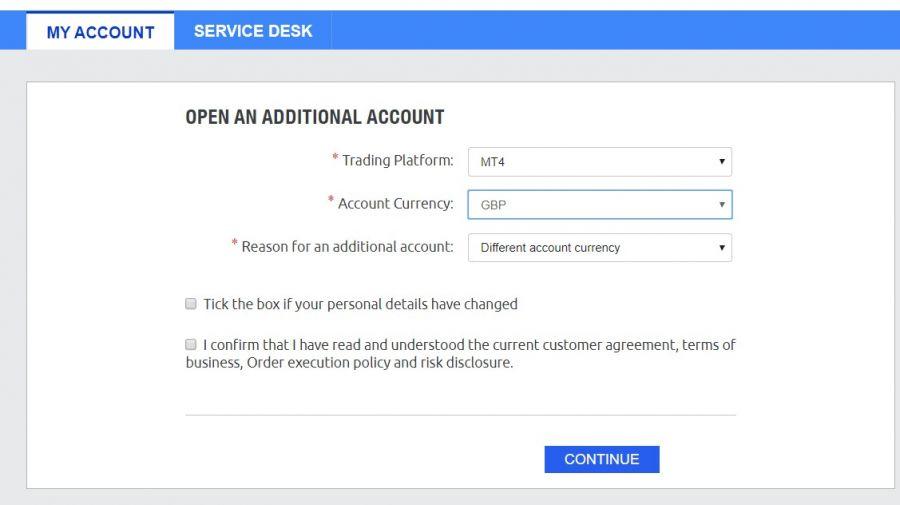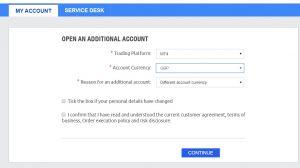 Source: ETFinance.eu
ETFinance doesn't charge fees for both deposits and withdrawals, so they are free for all platform users. However, the platform's terms and conditions specify a withdrawal fee of up to 50 euros is applied for all inactive traders withdrawing funds from ETFinance.
A minimal deposit is EUR 215.
The platform accepts deposits in all sorts of currencies, but the base currencies of the account can be USD, EUR, or GBP. All other deposited currencies might incur a conversion fee.
The supported deposit and withdrawal methods include:
Credit and debit cards such as VISA, Maestro, and Mastercard.
Popular e-wallets, including Skrill, Neteller, and
Bank transfers via SEPA, SWIFT, and Trustly.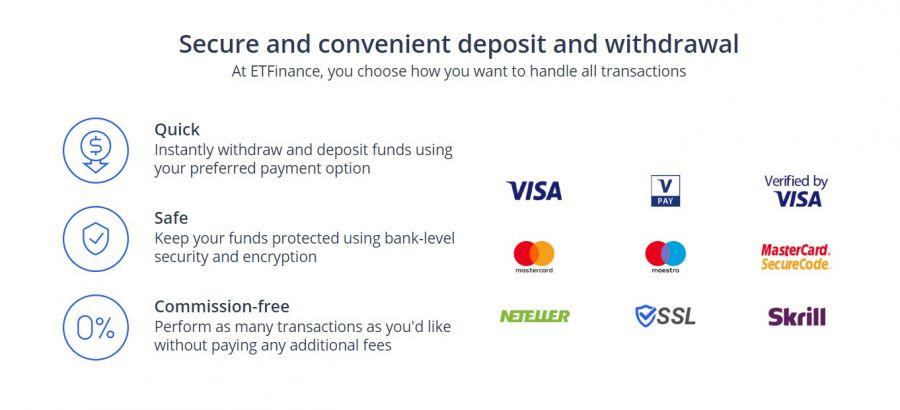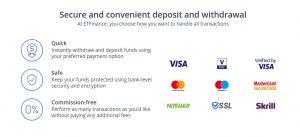 Source: ETFinance.eu
Unfortunately, the platform does not accept cryptocurrencies, nor PayPal deposits.
In order to initiate a withdrawal, you have to provide your full name, IBAN number or bank statement including the IBAN, full details about the method of deposit used, and full details about the method of withdrawal.
It can take up to 2 or 3 days for the deposit or withdrawal to reach our account. Withdrawal requests submitted before 11 AM GMT on working days are processed on the same day, while the requests submitted after 11 AM GMT will be processed the following business day.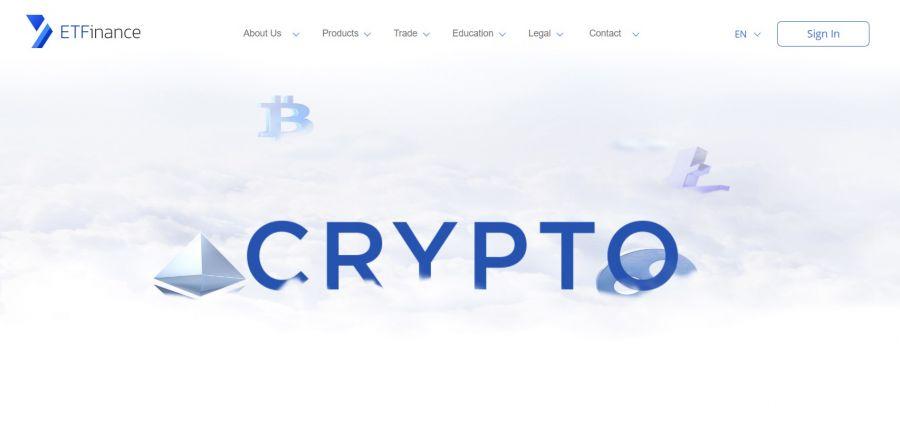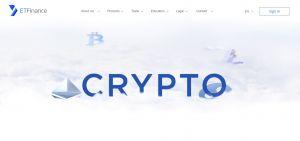 Source: ETFinance.eu
Conclusion
ETFinance is a strictly regulated broker than adheres to all EU regulatory policies and requirements to be a fair and trustworthy trading platform. Thus, it might not be the best choice for a hardcore cypherpunk, but it is an excellent choice for a regular trader. It offers a wide range of CFDs to invest, as well as a robust trading engine for both newbies and professionals alike. The platform doesn't charge commissions for placing trades but earns its revenue through spreads.
All in all, it is a great choice for experienced traders, as well as individual investors who want to try their luck bitcoin trading. You can even open a free demo account with virtual money before you go on to invest real money.