yPredict Raises $2 Million for Making AI Crypto Trading Easy – 100x Potential in 2023?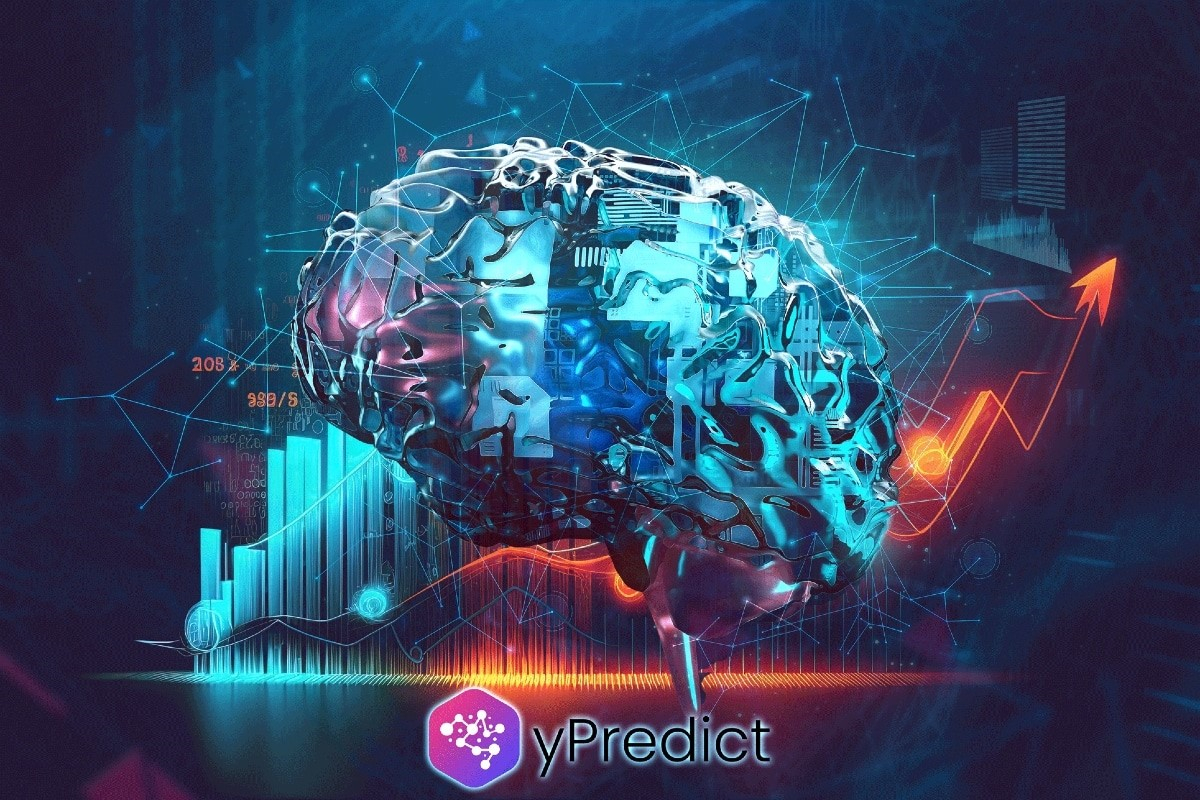 In the ever-expanding arena of crypto markets, the rules of the game have evolved beyond recognition - no longer does longevity in the market guarantee dominance or gains.
Today, the winners are those who ride the crest of innovation, adeptly navigating the shifting tides of a rapidly changing market.
At the forefront of this digital renaissance is yPredict.ai, an AI-driven crypto trading platform, trailblazing the industry with their recent milestone in fundraising.
With the promise of deliver venture capitalist levels of analytics to the retail trader, yPredict is not just breaking records, it's forging new ones.
Through their native token, $YPRED, they've managed to amass an impressive $2 million so far in the ongoing presale, catapulting towards a staggering $2.9 million goal.
With a state-of-the-art application of AI that draws retail investors from across the globe, yPredict is set to revolutionize the crypto trading landscape.
Bringing in the AI Uprising: The Dawn of yPredict's Cutting-Edge Trading Ecosystem
The innovative genius of yPredict lies in their masterful fusion of artificial intelligence and cryptocurrency trading.
Developed by elite Machine Learning minds, the platform employs AI for comprehensive data analytics, granting retail traders invaluable insights into emerging crypto assets.
This strategic foresight allows traders to spot trends early on, enabling them to make tactical moves that maximize their ROI.
But yPredict's AI prowess doesn't stop at predictions - it also provides a suite of high-tech tools, such as signals, breakouts, pattern recognition, and sentiment analysis from social/news sources, all in real-time.
Plus, it creates a decentralized marketplace for AI trading models, where experts can generate recurring revenue by offering their model predictions or data research as trading signals.
$YPRED Tokens: Powering a Versatile Crypto Trading Ecosystem
$YPRED, yPredict's native token issued on the Polygon blockchain, serves as the engine powering the platform.
Token holders gain access to premium features through a subscription paid in $YPRED tokens.
This not only ensures a continuous source of buy pressure but also rewards token holders with 10% of the fees, thereby motivating sustained investment and reducing sell pressure in the market.
As the presale period culminates, the value of the $YPRED token is expected to skyrocket, presenting an enticing opportunity for investors.
Jacob Crypto Bury, a respected British crypto analyst, forecasts a 10x surge for $YPRED, further stoking the flames of anticipation surrounding the presale.
Embracing the $YPRED Revolution: The Perfect Time to Leap into the AI-infused Future
In an industry swiftly adopting AI-powered trading tools, yPredict emerges as a standout contender.
With an ongoing presale that has gripped the crypto community and a plethora of features designed to empower investors, yPredict offers an unparalleled opportunity for those wishing to refine their crypto trading journey.
As we journey further into 2023, securing your share of $YPRED tokens now could fuel exponential growth and place you on the leading edge of the AI revolution in crypto trading.
Disclaimer: Cryptocurrency projects endorsed in this article are not the financial advice of the publishing author or publication - cryptocurrencies are highly volatile investments with considerable risk, always do your own research.
---