XRP Price Prediction as Former SEC Director Says XRP Lawsuit Decision to Come in a Matter of Days – Can XRP Reach $100 in 2023?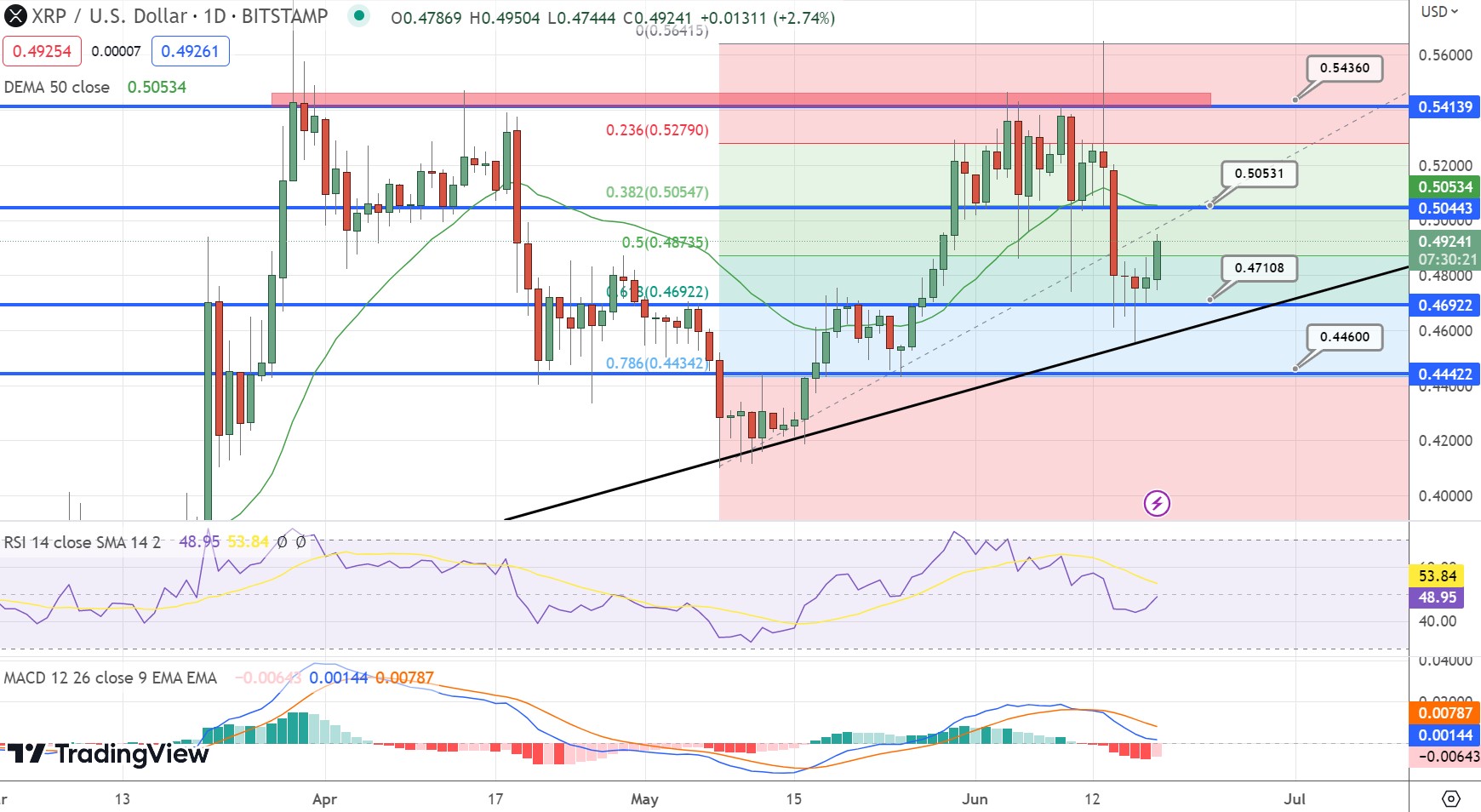 The XRP market is buzzing with anticipation as a former SEC director recently hinted that a decision regarding the XRP lawsuit may be imminent.
This development has sparked speculation about the potential impact on XRP's price trajectory.
With investors eagerly awaiting the outcome, the question arises: Could XRP reach $100 in 2023?
In this XRP price prediction, we will explore the latest developments regarding the XRP lawsuit and how they may impact the future price of XRP.
Former SEC Director Says XRP Lawsuit Decision to Come in a Matter of Days
In the recent tweet, Marc Fagel shares his perspective on the ongoing Ripple lawsuit and its potential impact on the price of XRP.
Fagel speculates that a ruling in the lawsuit is likely to be announced within a few days.
This suggests that a decision regarding the legal status of XRP may be imminent, which could have significant implications for its price in the market.
Fagel also mentions that even if his speculation is incorrect, there is no reason to believe that any delay in the ruling is due to factors beyond the complexity of the case.
This implies that the legal proceedings may be intricate and require thorough consideration before a judgment is reached.
Fagel addresses the notion of "greater confusion" surrounding Ripple and asserts that Ripple is substantially different from other cryptocurrencies.
This could imply that he believes Ripple's unique characteristics and legal arguments set it apart from other digital assets, potentially suggesting a positive outcome for Ripple and XRP in the lawsuit.
Overall, Fagel's tweet highlights the anticipation surrounding the imminent ruling in the Ripple lawsuit and offers his insights on the potential impact it may have on the price of XRP.
XRP Price Update
The current price of XRP is $0.492315, and it has experienced a trading volume of $58 million over the past 24 hours.
XRP has seen an increase of nearly 3% in its value during this time.
It is currently ranked #6 on CoinMarketCap, with a live market capitalization of $25 billion.
The circulating supply of XRP coins is 51,987,017,573, while the maximum supply is set at 100,000,000,000 XRP coins.
XRP Price Prediction
The XRP/USD pair is currently exhibiting a bullish bias, finding support near the $0.47108 level, which is reinforced by an upward trendline.
In terms of resistance, the immediate hurdle for the XRP/USD pair is anticipated around $0.5053.
If the price manages to break above this level, it could pave the way for further upward movement, potentially targeting the $0.54360 level, which corresponds to a triple top pattern observed on the daily timeframe.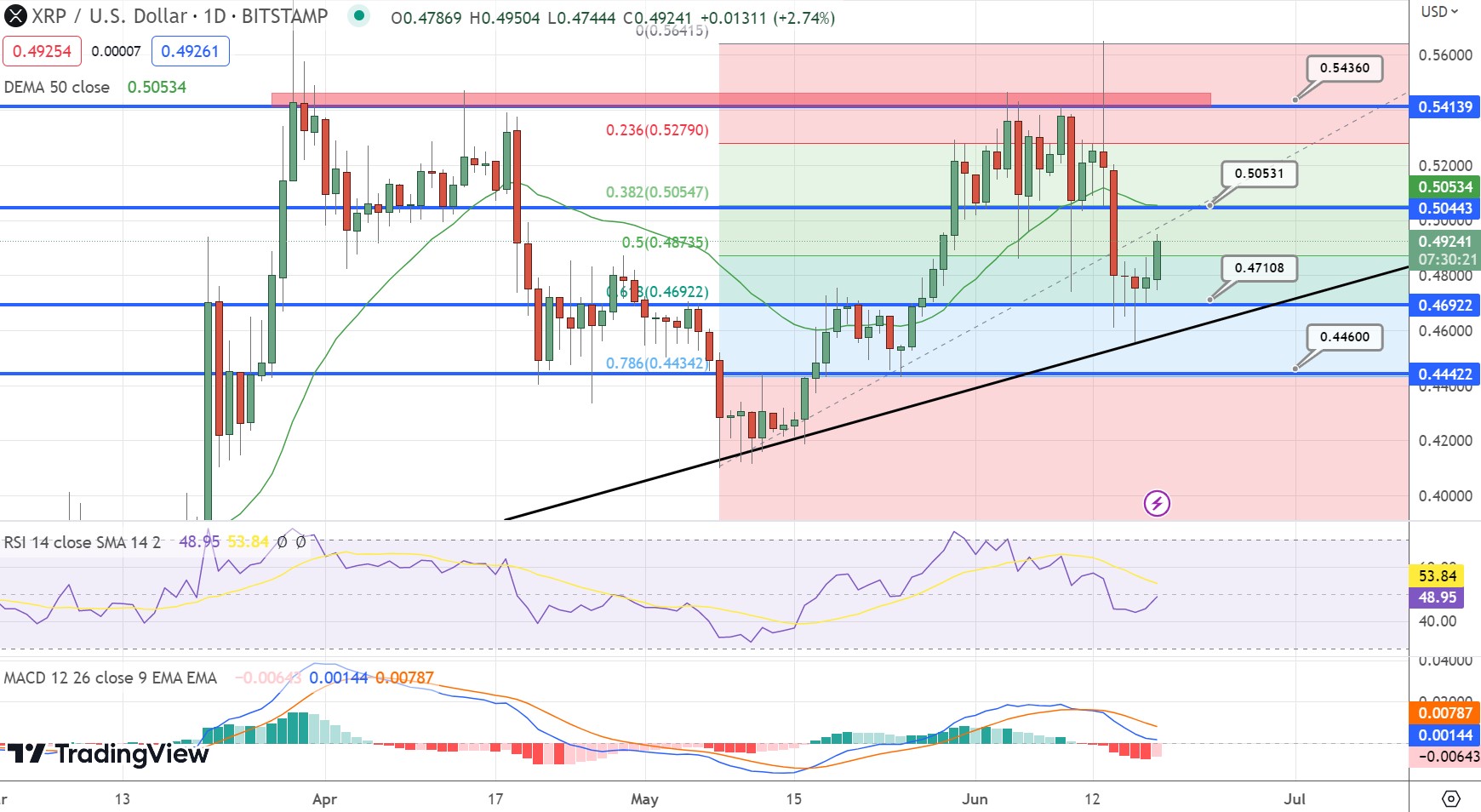 Conversely, a bearish breakout below the $0.4710 level could lead to additional selling pressure, potentially pushing the price toward the $0.44600 or $0.4225 levels.
It is worth noting that the RSI and MACD indicators are currently crossing into the buying zone, indicating the potential for a bullish reversal.
Therefore, monitoring the $0.4710 level as a potential entry point for buyers is advisable.
Can XRP Reach $100 in 2023?
While XRP has been exhibiting a bullish trend, and a favorable outcome in the XRP vs. SEC lawsuit could provide additional upward momentum, it is highly unlikely that XRP will reach the $100 mark in 2023.
Although price predictions in the cryptocurrency market are speculative, a target of $100 for XRP within such a short timeframe seems overly optimistic.
Therefore, while the future of XRP looks promising, it is more realistic to anticipate gradual growth and consolidation rather than a rapid surge to $100 in 2023.
Exploring Alternative Investment: Wall Street Memes
With investors actively searching for alternative investment opportunities in the cryptocurrency market, WSM presents itself as a promising option worth considering.
This project offers unique investment avenues that go beyond the traditional landscape of XRP, providing the potential for diversification and growth in the rapidly evolving crypto space.
In this section, we will take a closer look at WSM to gain a deeper understanding of its features and potential benefits.
Wall Street Memes
Wall Street Memes, a prominent online community for retail investors, has achieved a significant milestone through the highly popular presale of its meme coin, $WSM.
In just a matter of weeks since its launch, the presale has generated over $8.3 million in funds, showcasing an impressive fundraising rate.
Read more: Check out Wall Street Memes price prediction.
Currently, in the presale, $WSM is available for purchase at $0.0295. However, as the presale progresses, the price will rise to $0.0337, offering investors the chance to potentially secure an estimated 14% guaranteed paper gains by participating at this stage.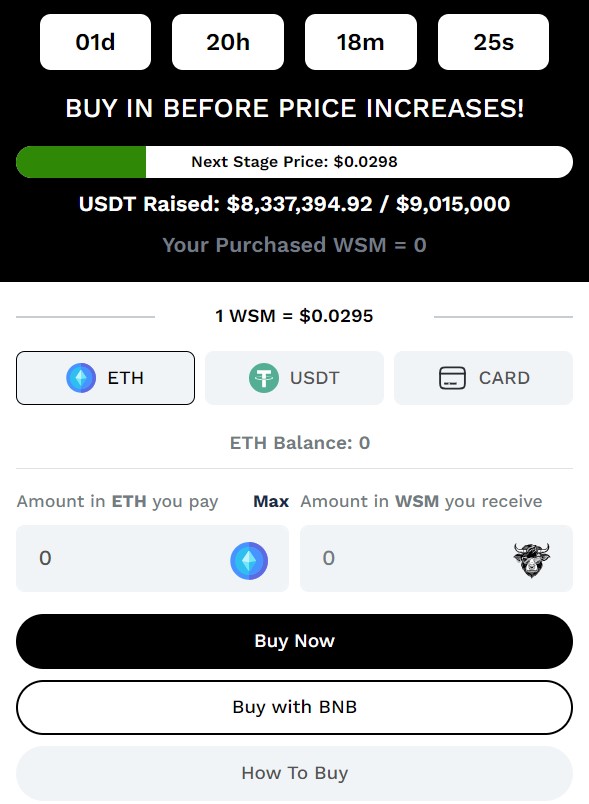 Don't miss out on this opportunity to join the $WSM presale and potentially capitalize on its growth potential. Buy Wall Street Memes now and become a part of this exciting and rewarding venture!
Disclaimer: The Industry Talk section features insights by crypto industry players and is not a part of the editorial content of Cryptonews.com.
---