Why IMPT's Affiliate and Loyalty Programs Are The Best in Crypto - Become an Affiliate for The Planet's Loyalty Program Today
Disclaimer: The text below is a press release that is not part of Cryptonews.com editorial content.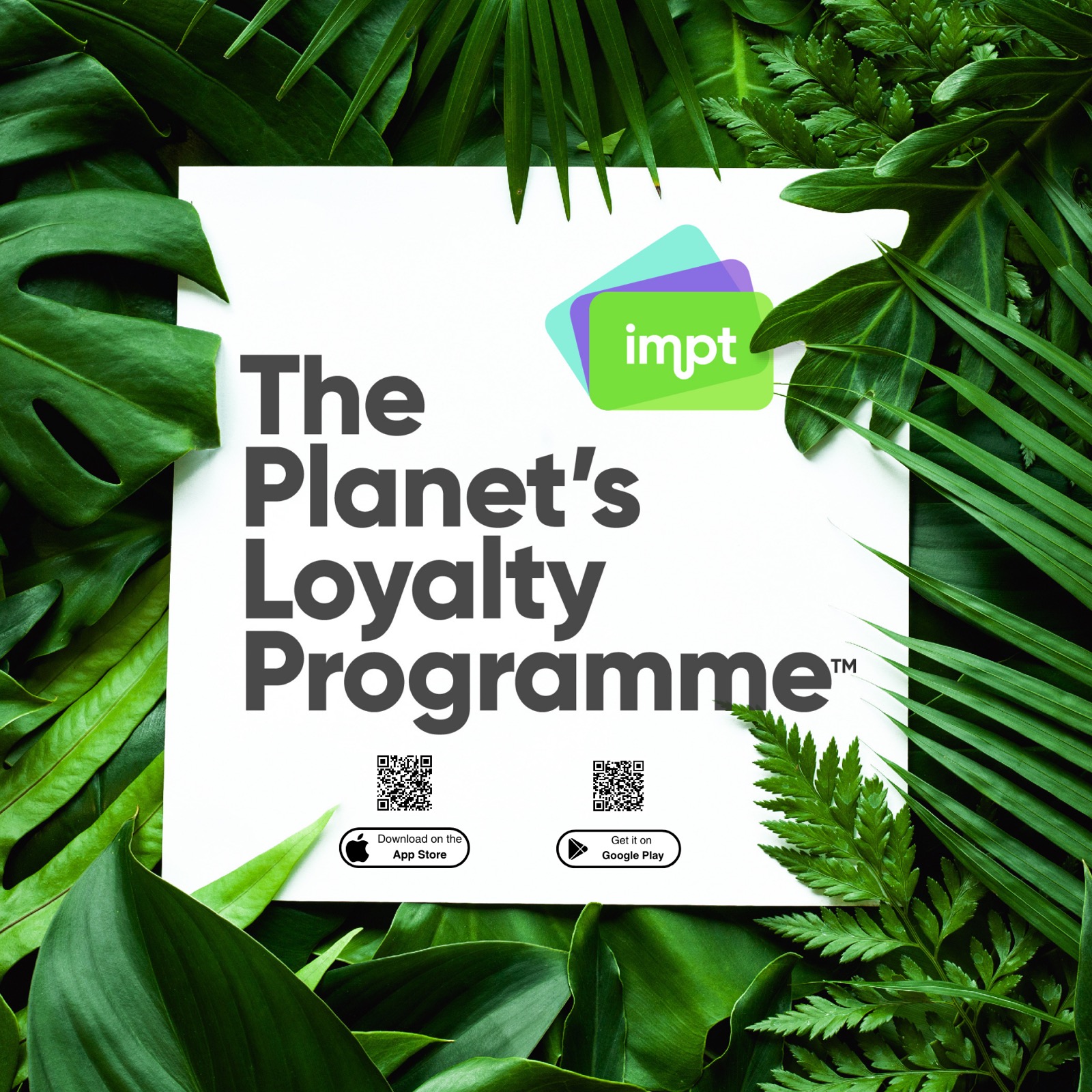 Affiliate programs are becoming a sought-after product in crypto, allowing participants to earn rewards for actions in various ecosystems.
A plethora of affiliate programs entered the industry in 2023. Still, IMPT is one of the stand-out opportunities in the sector - providing affiliates with the opportunity to earn rewards while promoting environmental sustainability.
IMPT has released a Retail Partnership Network for its Planet's Loyalty Program and an IMPT Loyalty Member staking program that both provide rewards for participants.
Both of these programs are becoming the hottest affiliate programs in the sector as entrepreneurs rush to get involved before the spots are taken up.
Let's take a look at them both in detail.
IMPT Becomes One of Hottest Discussed Crypto Projects in 2023
Following its incredibly popular presale, IMPT is swiftly becoming one of the hottest-discussed crypto projects in 2023.
IMPT is an ecosystem that connects socially responsible brands with businesses and individuals who want to reduce their carbon footprint by providing an intuitive method to purchase and earn carbon credits.
One of its groundbreaking solutions is through its newly launched Shopping Platform, which provides rewards in carbon credits for shoppers who purchase products through the platform.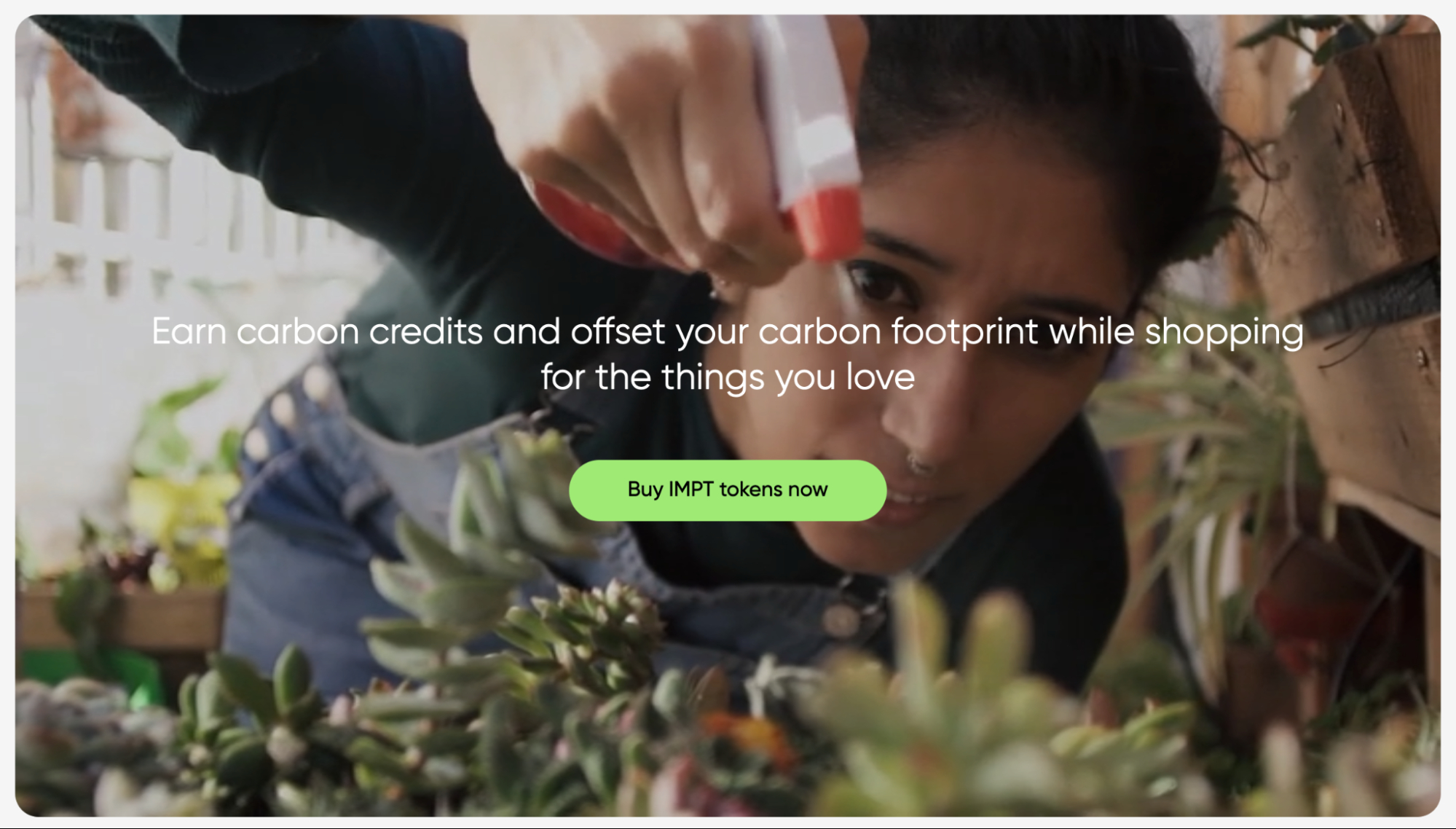 The Shopping Platform has already onboarded over 10,000 of the world's most popular brands, including the likes of Amazon and Alibaba.
Users that shop on Amazon through the IMPT Shopping Platform receive a reward of 3% in Carbon Credits, which users can use to finance different sustainable projects or retire them to help reduce their carbon footprint.
Now, IMPT has launched its Planet's Loyalty Program - a consumer-facing loyalty program that lets shoppers earn carbon credit rewards when shopping at their local retailers.
The project is unveiling its Global Rollout Network to expand the Planet's Loyalty Program in new territories - ensuring the fastest growth vector to mass adoption.
IMPT Launches Affiliate Strategy for its Global Rollout Network With Groundbreaking SaaS For Retailers
IMPT recently launched a retail partnership network as it seeks to expand into new territories across the globe.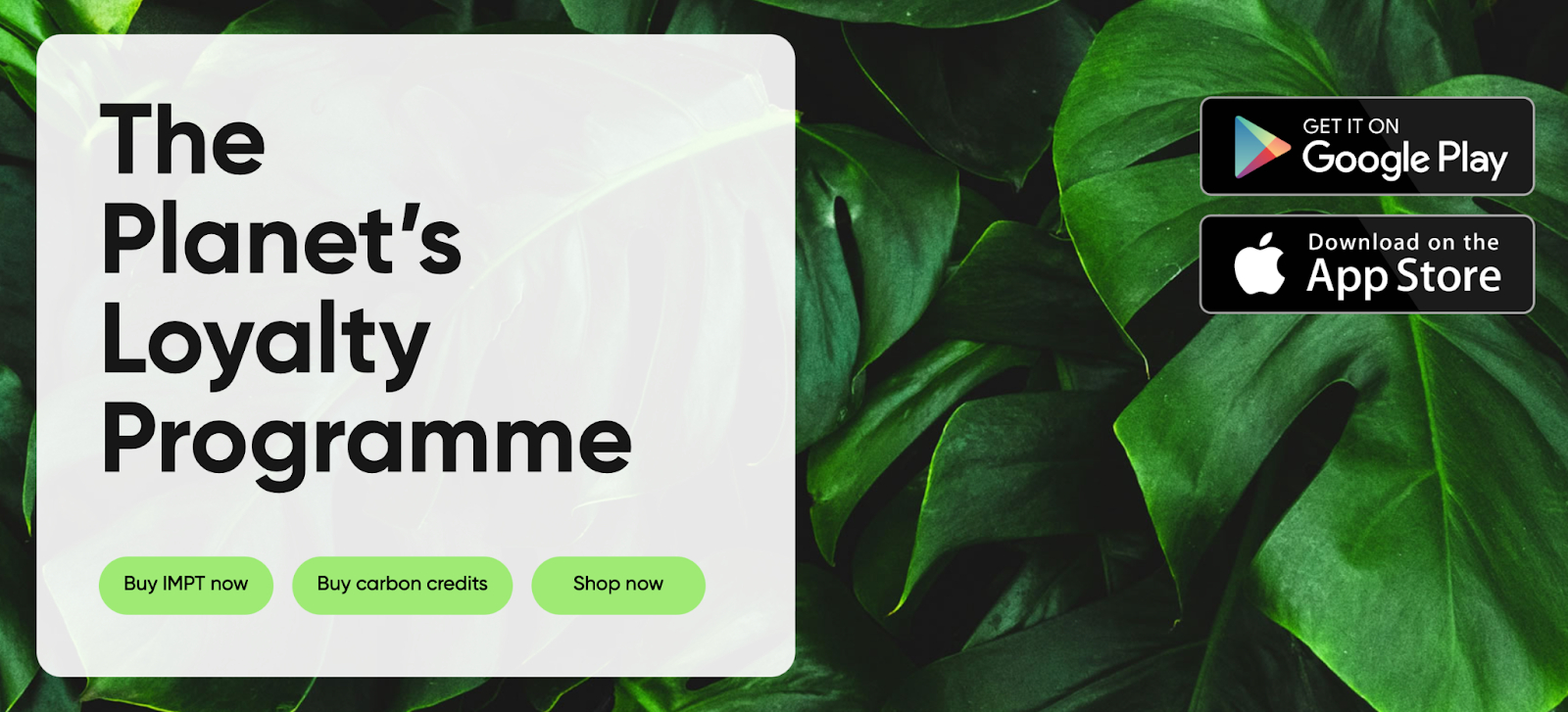 The network will be grown through its Global Rollout Network, which recently launched the Retail Partnership Network app as a Software-as-a-Service model.
The SaaS allows businesses and retailers to utilize a ready-made customer loyalty program, meaning they won't need to spend time or money to create their own loyalty system.
Instead, retailers who sign up to the retail partnership network will join the Planet's Loyalty Program.
Retailers can use the SaaS platform to gain exposure to thousands of environmentally conscious shoppers. These shoppers would have already downloaded the IMPT app and are looking for ecologically friendly retailers to spend their money.
Furthermore, there's no setup fee, and the engine behind the SaaS helps retailers understand their customers better.
Denis Creighton, CEO of IMPT, commented on the loyalty program, stating, "With IMPT, retailers can quickly and easily join a global network of brands and gain exposure to environmentally-conscious shoppers who are committed to shopping with businesses that share their ethos."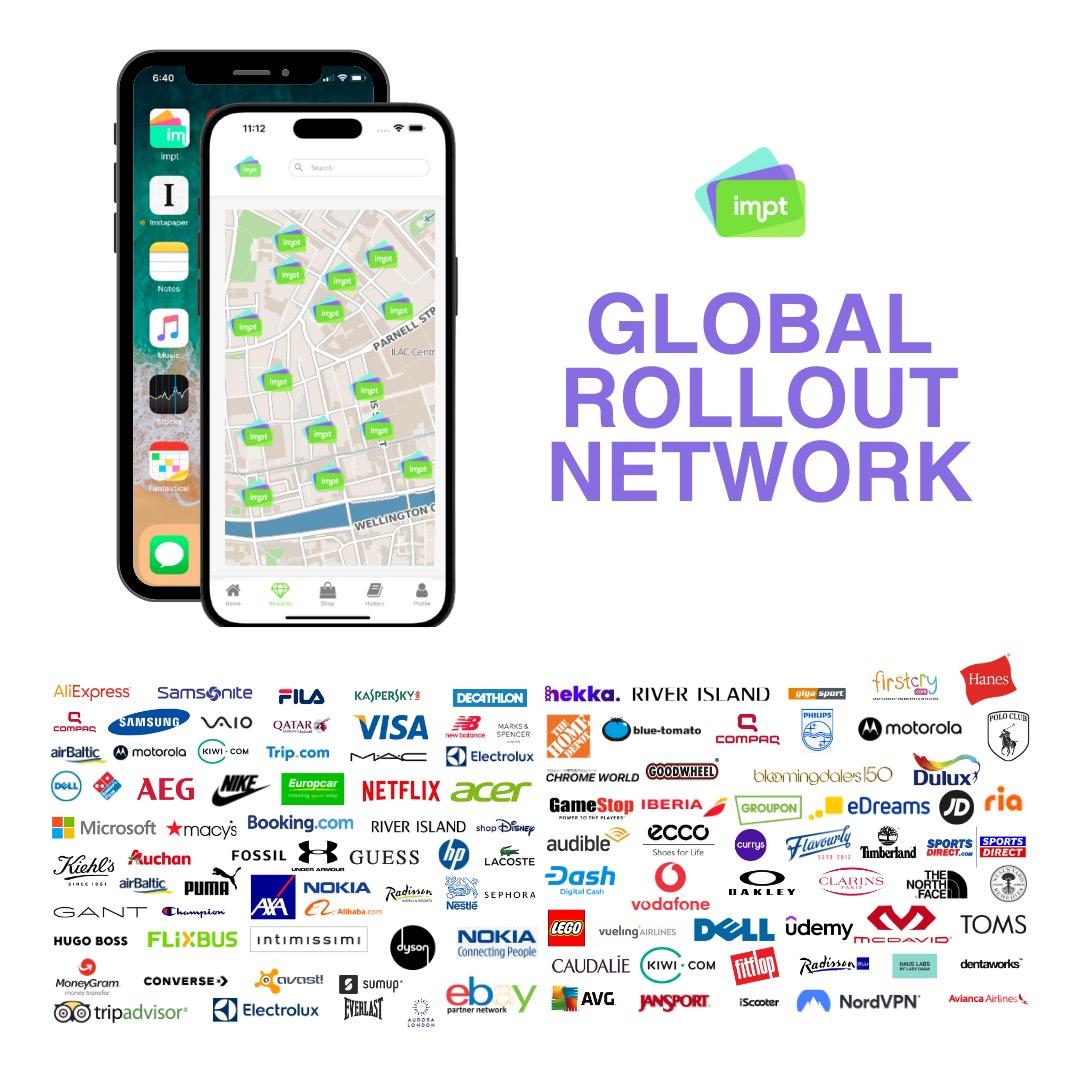 To expand into new territories and markets, IMPT has a Global Rollout Network, a revolutionary partnership program for entrepreneurs to promote the Planet's Loyalty Program to new retailers.
Entrepreneurs can become country and area partners, earning commissions from leadership agreements, shopping margins in specific areas/countries, and IMPT merchandise.
Entrepreneurs that sign up for these programs will have leadership and management skills, be proficient with marketing and negotiation, and have experience in network and relationship building.
They'll be tasked with establishing relationships with retailers in local areas to join the retail partnership network to become affiliated with the Planet's Loyalty Program.
Overall, this Global Rollout Network ensures that the Planet's Loyalty Program will be able to reach every corner of the globe as retailers are onboarded to the customer loyalty program easily.
Become an IMPT Loyalty Member and Earn Rewards Through Staking
In addition to the retail partnership network, holders of the IMPT token can also receive rewards by becoming an IMPT Loyalty Member and earning rewards through staking.
This reward and earning engine provides sustainable incentives for stakers and allows them to support the Planet's Loyalty Program.
Three tiers of membership are available for stakers - Silver, Gold, and Platinum.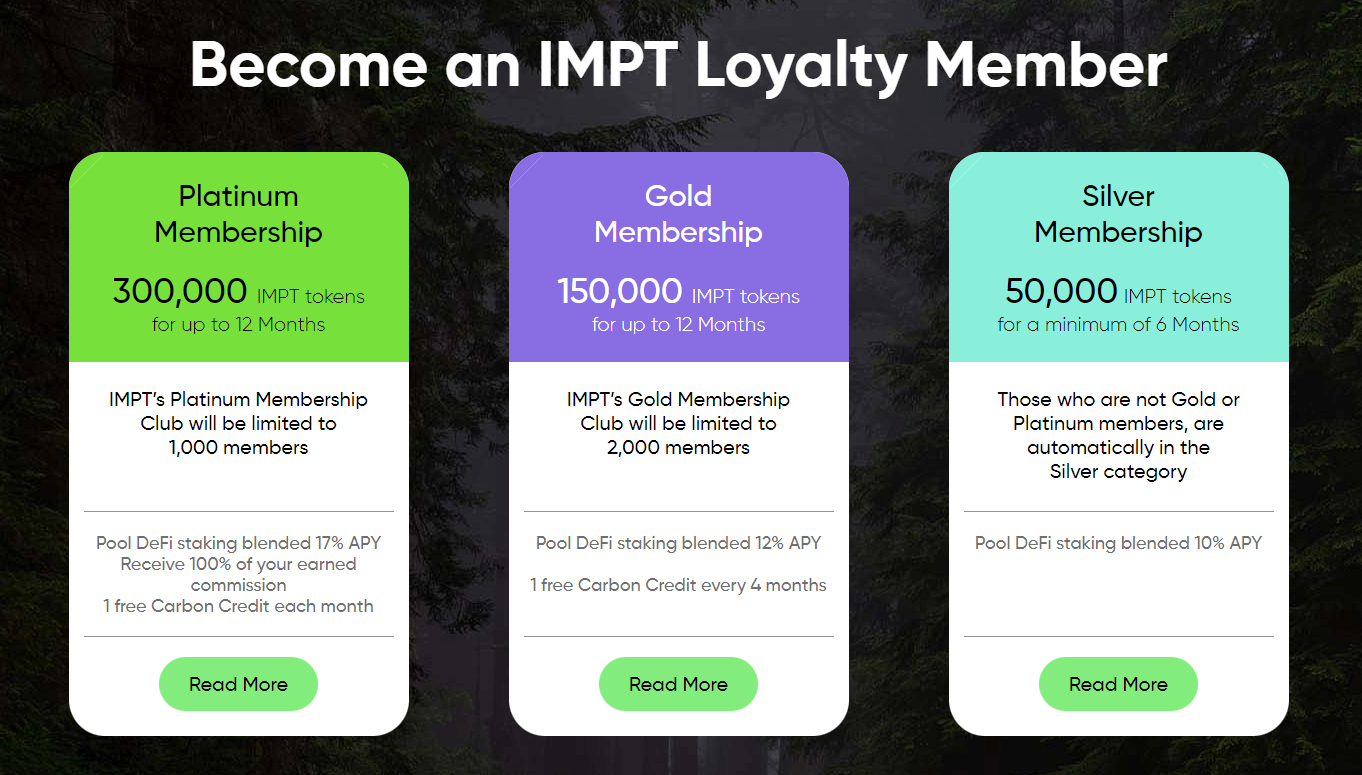 The Silver Membership requires stakers to lock 50,000 IMPT tokens for six months to receive 10% APY.
The Gold Membership requires 150,000 IMPT locked for 12 months to receive 12% APY and one free carbon credit every four months. This tier is limited to just 2,000 members.
The Platinum Membership requires 300,000 IMPT tokens for 12 months to earn 17% APY. Platinum members also receive one free carbon credit a month, and there are only 1,000 spots available.
The Best Affiliate Program in Crypto?
IMPT is undoubtedly one of the best affiliate programs in crypto right now, as it promotes a sustainable future while providing substantial incentives.
The onboarding process is straightforward for retailers- simply download the application and go through the signup process.
Skilled entrepreneurs stand to earn substantial rewards when onboarding new retailers in their countries and areas every time customers shop.
Finally, stakers earn a sustainable APY and receive carbon credits in the process.
Overall, the IMPT ecosystem is rewarding for participants and the world.
Visit IMPT today to learn more about the right affiliate program for you.
---