Who Are Those Five New XRP Users Anyway?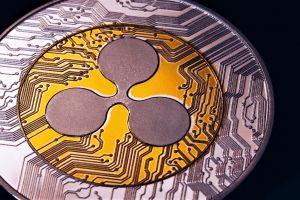 Ripple's XRP cryptocurrency may be one of the biggest today, but their five latest customers do not look as the biggest financial institutions out there. Who are they?
On Tuesday, Ripple announced that it has now surpassed 200 customers of its payment network RippleNet, after signing up 13 new financial institutions to use its cross-border payment settlement system.
Five of them - JNFX, SendFriend, Transpaygo, FTCS and Euro Exim Bank - will leverage XRP to source liquidity on-demand when sending payments on behalf of their customers, the company said.
The list of new users of XRP made up of largely unknown companies in the global financial industry, some of which appears to be brand new, have a few followers of their social media channels, or reportedly received money from Ripple itself.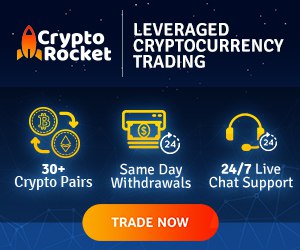 The new users include companies like SendFriend, a startup specialized in remittances to the Philippines. It opened its waitlist only in November and estimated to launch in New Jersey first. The company has almost 800 followers on Twitter and 111 followers on Facebook.
The existing correspondent banking system is slow, inefficient and costly. We are excited to partner with @Ripple to solve these problems—to offer our customers a cheaper and faster way to send money to the Philippines. https://t.co/NWQ3LbyjlJ

— SendFriend (@sendfriendinc) January 8, 2019
SendFriend, which reportedly received a USD 1 million grant from Ripple itself, does not provide more details about itself on its website only saying that "with roots at The World Bank, MIT, MoneyGram, and Harvard Business School, our founding team came together to put our customers first."
Other new XRP users include the cross-border business payment provider, focused on small and medium companies, Transpaygo, which claims to have 42,000 of registered customers and processes almost 8,000 transactions per month. The company is not active on Facebook or Twitter.
A third company is London-based, 12-year-old forex trading service JN-FX, which hasn't tweeted since April of 2014.
Among new users of XRP is also FTCS, a Stockholm-based e-money and prepaid issuer. It claims that its e-voucher platform had 4 million users in 2016 and that the company entered the Latin America market in 2017. The company has 2 followers on Facebook and 40 on LinkedIn.
Meanwhile, Euro Exim Bank specializes in finance instruments such as Instant Letters of Credit, Corporate Bank Accounts (Prestige Plus), Letters of Credit, Stand-By Letters of Credit, International Wire Transfers, Bank Guarantees, Pre-paid Master Cards and Trade Credit Lines. The company has two main operating offices in London and St. Lucia, an Eastern Caribbean island nation. The bank does not disclose its financials. It has more than 1,000 followers on its social media channels.
Up to 3 new clients per week
According to the update from Ripple, the company signed up nearly 100 new customers over the course of 2018, and now signs up 2 to 3 new customers per week. Further, the company said they have seen a 350% increase in customers using RippleNet for live payments, as opposed to just testing purposes.
Over the past few years, critics have repeatedly claimed that few companies actually use RippleNet and XRP tokens for their live payments.
Meanwhile, Ryan Selkis, CEO of Messari, a crypto intelligence firm, told CNBC on Tuesday that "The question is, if that cryptocurrency [XRP] is necessary in the Ripple ecosystem," Selkis said. "The odds of XRP being used by enterprises are very low." Tushar Jain, managing partner of Multicoin Capital, who is short XRP, meaning he is betting against it, also added that "XRP's future as a liquidity bridge for banks looks bleak at best."
However, in the same article, Ripple CEO Brad Garlinghouse said that he and others at the company are used to the criticism and questions of commercial adoption when it comes to xRapid and that he's hoping that Ripple ends up like the Amazon or Google of the earlier dot-com era.
Despite the positive news release from Ripple, XRP's price didn't react noticeably, gaining only more than 1% over the past 24 hours (UTC 10:56 AM.)