While Klaytn Price Explodes, These Low Cap Gems Might 10x This Year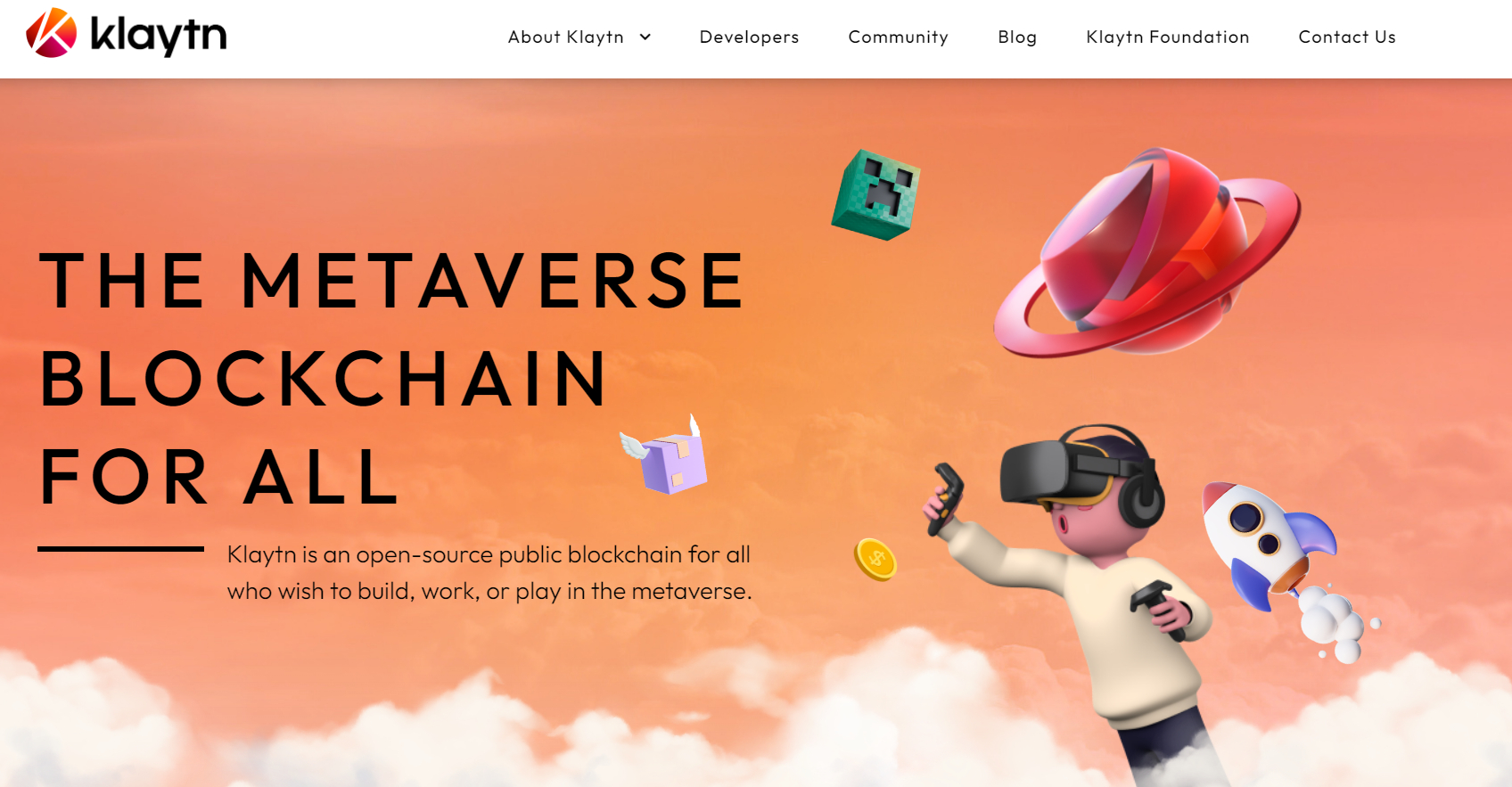 KLAY, the ticker for the Klaytn cryptocurrency that powers Klaytn's metaverse-focused layer-1 blockchain protocol, has been pumping over the course of the last four days. Since last Thursday, the cryptocurrency has pumped an impressive more than 55% from the low $0.20s to current levels just above $0.34.
The latest pump is technically significant because 1) it marks a clean break above all of KLAY's major moving averages for the first time since 2021 and 2) KLAY has been able to break to the north of major resistance in the form of H2 2022 highs in the $0.33 area. This means the door is open to a continued run higher towards $0.50, assuming the upbeat mode in crypto remains and major coin prices keep advancing.
A break above $0.50 would open the door to a quick run higher towards the next major resistance area around $0.72 and potentially a melt-up towards resistance in the $1.0 area. KLAY's recent pump could have legs, as it is seemingly being helped along by an announcement of major tokenomics and governance changes by the Klaytn Foundation.
The explosion in interest in promising altcoins like Klaytn bodes well for the tokens of lesser-known, up-and-coming crypto projects. Indeed, investing in the token presale of a great crypto project is one of the best ways to generate a return in crypto. Here is a list of a few presales vetted by the Industry Talk team at Cryptonews.com that observers think could take off later this year.
Fight Out (FGHT) – Presale on Now
The young move-to-earn crypto niche has shown a lot of promise, but early success stories like STEPN have significant limitations that have, so far, prevented them from conquering the mainstream. Fight Out, which touts itself as the future of move-to-earn, wants to change that in 2023.
Fight Out is a brand new web3 fitness application and gym chain that rewards its users for working out, completing challenges, and competing within a first-of-its-kind fitness metaverse. While existing M2E applications such as STEPN only track steps and require expensive non-fungible token (NFT) buy-ins to take part, Fight Out takes a more holistic approach to tracking and rewarding its users for their exercise and activity, and doesn't require any expensive buy-ins to take part.
Fight Out is currently conducting a presale of the FGHT token that will power its web3 ecosystem and has already raised a whopping nearly $4.5 million. The token is scheduled to list across centralized exchanges in April at $0.033 per token. Investors should move quickly, as if they secure tokens now, they could be sat on paper gains of nearly 50% by the time the crypto token lists on exchanges at the start of Q2.
Gains could be even higher if investors make use of Fight Out's generous bonus scheme, which is offering a bonus of up to 67% depending on how much FGHT an investor buys and how long they choose to vest it for. Also note that Fight Out will soon conduct a massive $250,000 giveaway.
Metropoly (METRO) – Presale Minimum Target Nearly Hit
Metropoly has an ambitious goal – to transform the real estate market by democratizing access to real estate investment. How? By building the world's first marketplace for real estate non-fungible tokens (NFTs). And these NFTs aren't for digital real estate in some metaverse. These tokens represent a real ownership stake in a real property, that Metropoly will also be renting out so that owners can earn a passive income.
Metropoly is currently conducting a presale to fund its ongoing development and recently surpassed its minimum goal of raising $500,000. The start-up has already released a beta version of its platform, which already looks great and is proving very popular.
The barriers to traditional real estate investment around the world are huge. Metropoly hopes its platform can level the playing field, with investors able to start owning property with as little as $100. Note that Metropoly is also conducting a massive $1 million property giveaway.
Visit Metropoly's Presale Here
C+Charge (CCHG) – Presale Enters Stage 2
C+Charge is currently building a blockchain-based Peer-to-Peer (P2P) payment system for EV charging stations that will allow the drivers of electric vehicles (EVs) to earn carbon credits. C+Charge aims to boost the role of carbon credits as a key incentive for the adoption of EVs. At present, large manufacturers of EVs, like Tesla, earn millions from selling carbon credits to polluters.
C+Charge wants to democratize the carbon credit market by allowing more of these rewards to find themselves in the hands of the EV owners rather than just the big businesses. C+Charge has just started its pre-sale of the CCHG token that its platform will use to pay at EV charging stations. Tokens are currently selling for $0.0145 each, though by the end of the presale, this will have risen by 70%.
Investors interested in getting in early on a promising environmentally friendly cryptocurrency project should move fast, with the project having already raised over $1.1 million and the presale having already entered its second stage. Investors should note that the remaining tokens could be scooped up quickly.
A crypto whale recently scooped up over $99,000 worth of CCHG in one transaction, as can be verified here on BscScan. Investors should also be aware that C+Charge is conducting a generous $50,000 giveaway.
---