Washington, Europe Vow to Target Russian Crypto Sanctions Evasion Efforts
Disclosure: Crypto is a high-risk asset class. This article is provided for informational purposes and does not constitute investment advice. By using this website, you agree to our terms and conditions. We may utilise affiliate links within our content, and receive commission.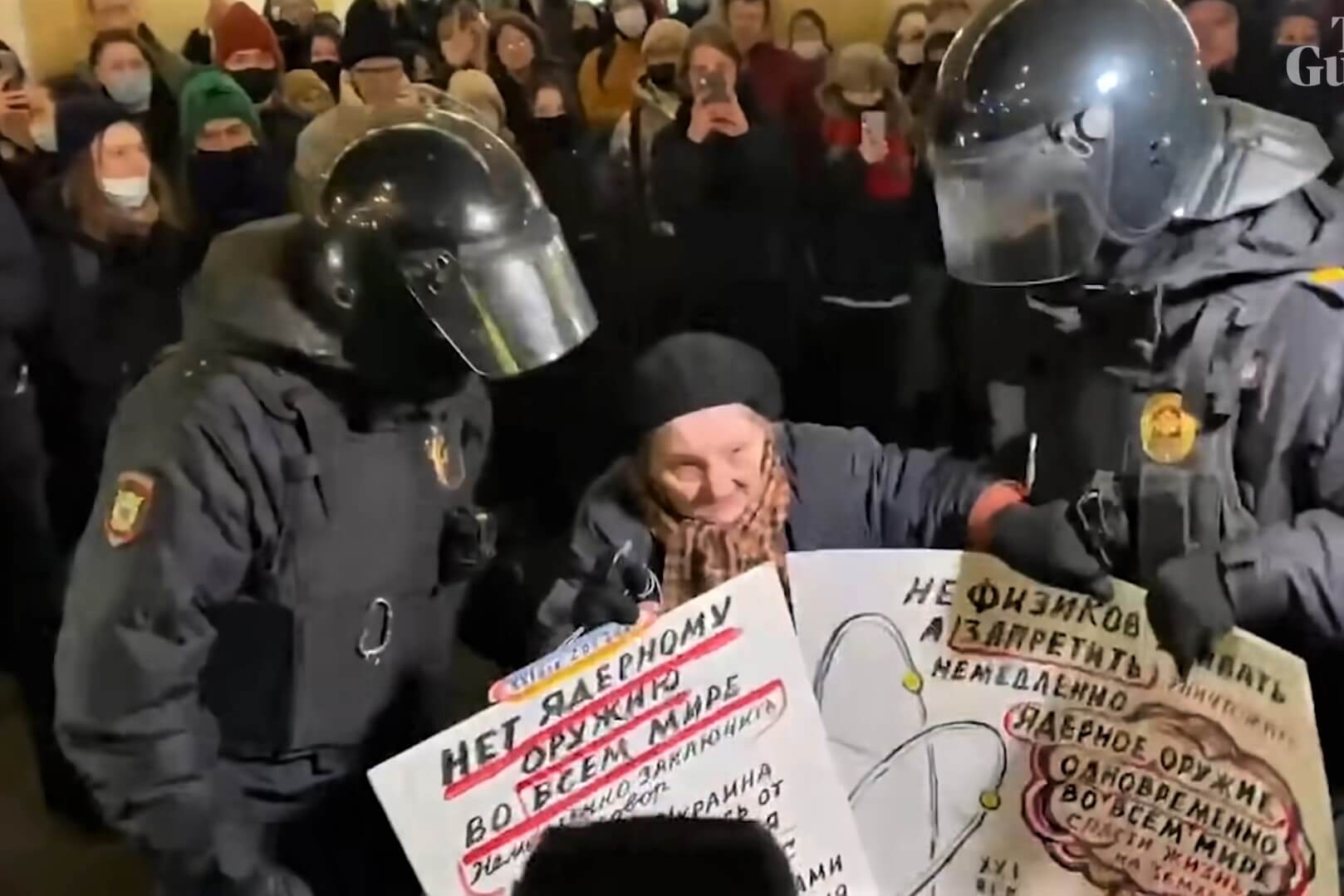 The next round of sanctions against Russia and wealthy individuals based in the country could target crypto and crypto exchanges, with Washington already taking aim at those hoping to secure their funds by making bitcoin (BTC) and altcoin buys.
CNBC reported that the American Department of Justice's new task force has been "broadly designed to enforce sanctions," and that as part of its remit, it "will target efforts to use cryptocurrency to evade United States sanctions," with leading politicians calling for more measures.
Cryptocurrencies risk undermining sanctions against Russia, allowing Putin and his cronies to evade economic pain.

U.S. financial regulators need to take this threat seriously and increase their scrutiny of digital assets. https://t.co/4lCUNcUC29

— Elizabeth Warren (@SenWarren) February 28, 2022
Warren and another Senator penned a letter to the Treasury chief Janet Yellen, explaining:
"[We] express our concern that criminals, rogue states, and other actors may use digital assets and alternative payment platforms as a new means to hide cross-border transactions for nefarious purposes."
The Senators asked Yellen to provide them with answers about what "additional tools, including legal authorities or funding, might be necessary" for American officials "to ensure that cryptocurrency participants are not able to help Russia or other malign actors evade U.S. and multilateral sanctions."
EU leaders have made similar calls, and could follow up with measures requiring centralized trading platforms to enforce sanctions on their platforms.
At a meeting of EU finance ministers, the French financial chief Bruno Le Maire stated:
"We are taking measures, in particular on cryptocurrencies or cryptoassets, which should not be used to circumvent the financial sanctions. We will be taking stock on a daily basis with regard to the implementation of these sanctions, their effectiveness and any additional measures which may be needed. We want to remain flexible and mobilized."
In a blog post, Matthew Feeney, the Director of Cato's Project on Emerging Technologies, claimed that blockchain analytic tools could help unmask sanctioned individuals' efforts to hide their fiat investments in cryptoassets, claiming that previous efforts to identify wallets belonging to "racists and extremists" had proved successful, and would again in the case of oligarchs trying to hide their tokens.
And such tools may be deployed sooner rather than later: in a press release, the state of New York announced it had authorized the "expedited procurement of additional blockchain analytics technology," adding:
"These tools will bolster the Department of Financial Service's ability to detect exposure among DFS-licensed virtual currency businesses to Russian individuals, banks and other entities that the Biden administration has sanctioned."
Major centralized crypto exchanges have already been pressured to begin banning or freezing Russian users' funds. The likes of Coinbase have responded by stating that will comply only in the case of sanctioned individuals. Kraken's chief added that his firm would only block Russian users if it were instructed to do so, although he hinted that such an instruction could well at some point be forthcoming.
The Binance Chief Communications Officer Patrick Hilmann told the media outlet CoinDesk:
"This is one of the largest challenges our industry has ever seen. We believe we have to abide by our values as a company."
The firm has made a USD 10m donation to the Humanity First: Ukraine Emergency Relief Fund initiative.
But Hilmann claimed that while Binance would ensure it abided by sanctions, "to unilaterally decide that we're going to cut off access to crypto across a wide array of a population" would be "ethically outside the bounds of what a platform should do."
On Twitter, some prominent crypto community members questioned what exactly lawmakers expected to be able to achieve – and how they planned to go about it.
All centralized on- and off-ramps are already following sanctions lists and KYC/AML. This literally means nothing.
Lots of hot takes on that though.https://t.co/8jdJ5PrCl0

— WhalePanda (@WhalePanda) March 3, 2022
Some claimed that such moves could be fatal to crypto's future if executed.
Yahoo quoted Bill Browder, the CEO of the Russia-focused Hermitage Capital Management group as calling for crypto exchanges to face "severe repercussions from governments worldwide if they continue to reject a blanket freeze of Russian accounts."
He said:
"They should be shut down by the Western European and US and UK regulators if they don't step in and do this."
____
Learn more:
– Russian Consumers, Firms Feeling Impact of Sanctions as Ruble Keeps Diving
– Russian Crypto Buyers Face Whopping Premiums Amid Economic Crash

– Animoca Bans Russian Users; Revolut CEO Condemns War, Matches Donations
– Anonymous Reportedly Pledges to Pay Russian Soldiers USD 44K in Bitcoin per Surrendered Russian Tank

– Crypto Exchanges Soon Could Be Forced to Block Russian Users – Kraken CEO
– Russian Central Bank Claims its SWIFT Alternative Is Ready
---