Video Game Becomes Latest to Capitalize on Bitcoin Mania
Coming as perhaps the most blatant sign that the world is currently in the grip of a cryptocurrency mania, the sci-fi action-role-playing-game Imperatum gave itself a "Bitcoin Mode" as part of its latest update.
Made by indie developers Pro Social Games, the title now provides its players with the option of linking its fundamental dynamics to real-time movements in the price of bitcoin.
With Bitcoin Mode chosen at the start of a new game, players will find that a rise (or fall) in bitcoin's value will confront them with more (or less) "loot" and with more (or less) fearsome enemies.
Summing up these new features, Pro Social Games' founder Andrew Stafford told Cryptonews.com what would happen if bitcoin should ever crash to zero USD per coin: "If this happened the enemies would drop to the lowest possible level, which in our case is 1."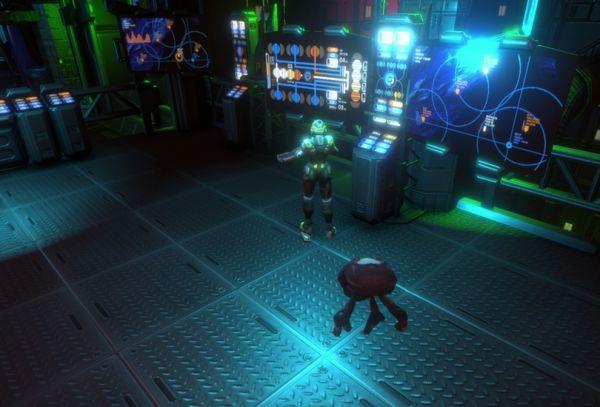 Asked whether a bitcoin value of USD 100,000 would make the game ridiculously hard, Stafford replies:
"Yes, enemies would scale to the highest possible level in the game and would make life tough for the player."
While the current volatility of bitcoin could therefore make for some interesting gaming, it's clear that much of the rationale behind the decision to add a Bitcoin Mode is promotional.
"This is the first step in drawing the interest of the crypto community," Stafford explains. "Blockchain is a very new thing to a lot of people and Bitcoin is the big name that draws them."
Pro Social wouldn't be the first company to exploit bitcoin or the blockchain's reputation for commercial gain: in December, the shares of Long Island Ice Tea Corp. rose by 432% in a single day after the American soft-drinks company changed its name to Long Blockchain Corporation.
That said, Stafford also confirmed that the developer's interest in cryptocurrency isn't focused only on PR.
"We have big plans in the works for the implementation of our own cryptocurrency that drops in game," he reveals.
How such a cryptocurrency might work wasn't outlined, yet Stafford was able to give some hint as to why Pro Social would be developing its own cryptocurrency rather than deepening its relationship with bitcoin.
"I do not see a future for Bitcoin," he admits. "Bitcoin doesn't do anything the best and will eventually be supplanted by gen. 2, 3, 4 cryptocurrencies. Whether this happens this year or not is up for debate."
---