Venezuelans Make Record Bitcoin Buys as Country Clamors for Crypto
Cryptocurrency trade monitoring site VeneBloc has reported a massive spike in Bitcoin buying in Venezuela, with a record USD 1 million worth of bolivar to BTC purchases made on April 17 alone.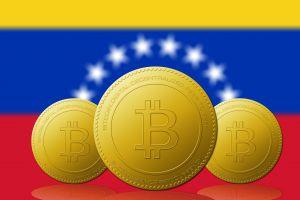 Bloomberg reports that Venezuelans are increasingly turning to the cryptocurrency market as a means of buying dollars and other foreign currencies, with BTC-to-dollar trades also on the rise in the country – while the bolivar tumbles in value. The government imposed laws restricting foreign exchange trading in 2003, although many businesses in the country only accept payment in dollars and a thriving black market for foreign currencies has also developed.
The country has recently unveiled its own state cryptocurrency, the Petro, which is backed by Venezuela's huge oil reserves. Earlier this week, the Petro (which is banned in the United States), received an award from Russia's leading crypto association, the Russian Cryptocurrency and Blockchain Association, who praised the Petro's "outstanding contribution to the development of the blockchain industry."
Some experts have claimed the Petro was developed with Russian support, with government officials playing a key role – a charge denied by the country's finance ministry.
Earlier this month, the Venezuelan government issued a decree stating that all state-owned businesses must accept payment in Petro, while the president created two cabinet posts to deal with cryptocurrency-related matters.
---